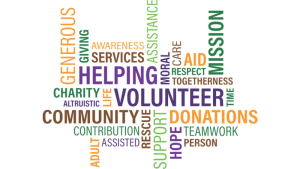 Oracle NetSuite has issued a press release highlighting how its software and the Oracle NetSuite Social Impact program can make a difference to non-profit organisations.
As many of us turn our thoughts to enjoying the Christmas break, the feasting and other traditional celebrations, there are others less fortunate. For many Charities, Christmas is their busiest period. Underpinning those charitable efforts are systems that help to improve efficiency and ensure that the donations are used in the best way.
Is running on a shoestring the right approach?
The dilemma for some non profit organisations is that every dollar, penny or Euro they spend on administration is a coin they would prefer to spend on charitable works. The issue is that using low cost desktop software often increases employee time and decreases efficiency. There comes a point where an organisation realises that investing in an ERP solution will increase efficiency and reduce worker administration time. Even if those workers are volunteers, it effectively frees up their time for more productive tasks.
Turning to cloud-based software is often the better choice for non-profits. It eliminates some of the problems that on-premises solutions bring. There is often better security, disaster recovery provisions and it also delivers the ability to work from anywhere. This allows interested parties to work on tasks whether they are in an office or working in a different geographical location. For multinational charitable organisations this is especially important.
So who is benefitting already?
NetSuite highlighted three charities that are taking advantage of the NetSuite Non-Profit: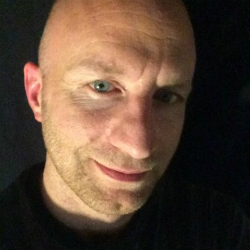 FH Canada (Canadian Food for the Hungry). FH Canada has used NetSuite for 12 years. Its purpose is to end poverty one community at a time. Its aim is to move each community it works with out of poverty over a ten year period. It works in Burundi, Ethiopia, Rwanda, Uganda, Cambodia, Bangladesh, Haiti and Guatamala. Income sources include individual donors often with the aim of sponsoring a child.
Moving to a cloud-based technology has allowed it to reduce costs on IT personnel to improve its service delivery. It has also leveraged the NetSuite ecommerce functionality for individuals to buy specific items to help communities. These range from a water well ($2,500) to a "piece of crap" ($20). The latter is used as organic fertiliser to help produce food. With only 20 employees it has delivered an impact far beyond what it was once capable of. Mark Petzold, Director of Communications and Technology, FH Canada commented: "Having everything integrated in a single system lets us re-purpose resources to our mission in supporting programs and fundraising. NetSuite makes it so much easier to maintain and build donor relationships with one snapshot across all interactions."
Caring and Sharing Exchange. Based in Canada this charity provides assistance to local families and individuals during the key points of the year when they are stretched financially, especially at Christmas and at the start of school year. Implementing NetSuite in 2013 it saved $50,000 in administration fees. Though is isn't clear if that figure is net of the NetSuite costs.  Notably it eliminated more than 1,000 hours of manual data entry with a single solution. With a personalisable donor database it has successfully raised donations y 20% a year and improved the de-duplication checks for recipients of school supplies across the region. That deduplication saved the community $600,000 a year.
At Christmas it has a Christmas Exchange program that provides people in need with food hampers or much needed redeemable gift certificates. Cindy Smith, Caring and Sharing Executive Director commented: "To have everything in one place helps us run more efficiently and puts more resources where they are needed. Because we're able to spend more time on programs and fundraising, we're able to make more of a difference where it really counts."
Legal Aid Society of Rochester (LASROC) provides pro bon and legal aid services across a 9 county area of New York State. Implementing NetSuite helped reduce administration costs, again by around $50,000. It now has better visibility across the organisations with a single view of all data. It has additionally improved efficiency. Payroll journals that once took hours to complete are now automated and take barely five minutes. Kathia Casion, Civil Division Director at LASROC commented: "Because NetSuite is so efficient, we spend a lot less time on administration and put those savings directly into client services. If we don't have to spend as much time on record-keeping, we're able to help more clients."
Better governance.
The press release infers that implementing a solution can increase accountability for charities. It cites Charity Navigator as a an example of a ratings site that individuals or organisations can use to validate charities. However, none of the charities are listed on that site. FH Canada has the top rating on Charity Intelligence Canada at four stars. While the historic data does not indicate how much difference NetSuite made to the organisation that it maintains a level far above average is proof that the organisation is well run.
What does this mean
NetSuite has a long history of supporting charitable causes. NetSuite Social Impact was founded in 2006 and has support to many organisations through employee hours, donations and free software. Founder, Evan Goldberg supports this and also recently set up a charity himself, the BRCA Foundation. Events this year included a Hackathon at SuiteWorld and more recently a Buildathon in Manila, which helped eight organisations through the Suite Pro Bono program
The NetSuite Non-profits industry vertical solution crosses departmental boundaries to deliver a complete solution to organisations. From CRM assisting with donors to its financial solutions delivering compliance. As FH Canada has demonstrated ecommerce solutions can also add value within the charitable organisations.
There are two messages that need delivering from this news. One is to remember that there are those less fortunate than us. Christmas is a good time for this. Secondly that charitable organisations can benefit from modern ERP solutions. They enable them to drive efficiency and deliver a single view of all their data. NetSuite is not the only vendor on the market targeting non-profits with a multi-tenant cloud solution. However, it has a proven installed base that has shown delivered benefits over time.