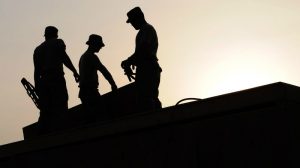 Oracle is back on the acquisition trail with a bid for project management collaboration software, Aconex. It has offered AU$7.80 per share in cash valuing the business at around AU$1.6 billion (US $1.2 billion). The deal is subject to regulatory approval and other closing conditions
It should complete in the first half of 2018. A final vote by the shareholders will take place in later March and should signal the end of the process. Interestingly if the bid fails for specific reasons Aconex will be liable to pay Oracle of around AU$16 million or 1% of the valuation according to a report in Reuters. The bid represents more than 4x the value of the original Aconex IPO price of AU$1.90 per share. Further details around the acquisition can be found here (pdf download).
Focused on the construction industry Aconex provides collaboration software focused on construction, infrastructure, and energy and resources projects. It allows customers to share project management information between employees, customers, partners and contractors in a secure environment.
While its pricing is not publicly available it does not appear focussed on the number of users. It has three plans, starter, professional and enterprise. Each delivers increasing functionality to customers. It has been used in projects worth more than $1 trillion, across more than 70,000 organisations. It also claims to have more than five and a half million users.
Where will it fit?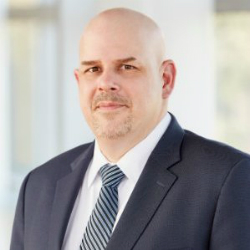 Aconex will slot into the Oracle Construction and Engineering cloud. This is based on Primavera, a company that Oracle bought in 2008 it has recently seen further investment by Oracle. Last year Oracle bought Textura. This added contracts and payment management services to the Oracle Engineering and Construction Industry Cloud Platform.
Oracle is buying more than just the software used by major construction companies. It is getting a significant presence across the globe and adding 47 offices but less than 1,000 employees (according to Crunchbase).
Mike Sicilia, SVP and GM, Construction and Engineering Global Business Unit, Oracle commented: "Delivering projects on time and on budget are the highest strategic imperatives for any construction and engineering organization. With the addition of Aconex, we significantly advance our vision of offering the most comprehensive cloud-based project management solution for this $14 trillion industry."
What does this mean
For the founders, Leigh Jasper and Robert Philpot, this may not be the end. Leigh Jasper, Founder and Chief Executive Officer, Aconex commented: "The Aconex and Oracle businesses are a great, natural fit and highly complementary in terms of vision, product, people and geography. As co-founders of Aconex, both Rob Phillpot and I remain committed to the business and are excited about the opportunity to advance our collective vision on a larger scale, and the benefits this combination will deliver to our customers."
What roles they will have in Oracle will be interesting to see. They will need to manage the transition of their cloud software company in to an Oracle that is slowly changing. What will be interesting is to see what integrations are developed between Aconex and the other Oracle cloud solutions. Aconex is a project centric rather than organisation wide solution. It supports integrations through API's though it unclear which ERP solutions it has integrated to.
This is a significant acquisition by Oracle in terms of footprint and reputation in the industry. Aconex already has significant partnerships across the construction industry. Some of those are already Oracle customers and Oracle will look to upsell its cloud solutions to others.