Epicor has announced the latest version of its flagship product, Epicor ERP. Scott Hays, SVP Product Marketing, Epicor Software commented: "In this, our third major release in the past 13 months, Epicor continues to deliver cloud-enabled, industry-specific functionality, globalization and localization, mobility, and action-oriented analytics, with continued improvements in customer experience, ease-of-use, and performance."
The focus of the Epicor 10.2 release sees improvements to Field Service Automation (FSA), Customer Relationship management, reporting, inventory, changes to UI, vertical industry updates and some localisation improvements.
Probably the most significant change is the release of Active Homes Pages, supported by Epicor Data Discovery (EDD). They were first previewed at Epicor Insights earlier this year. Unlike many competitor dashboards the graphics displayed are animated and work in a similar way to tickers. Thus, a user will not just see high level of sales performance but the widget will scroll through results by product, state or country, whichever is more relevant.
EDD doesn't just provide real time information for customers into their business in a visual way . Users are able to reconfigure graphics and charts to highlight new insights. It is also possibly to test out "what if" scenarios. Each home page is tailor-able to the relevant user, allowing personalization of home pages down to individual users.
Enhanced mobile capability
Each year the trend towards mobile devices grows. Workers are increasingly using only mobile devices for their work. This trend is not likely to slow down as the capabilities of devices increases. Epicor has improved the functionality of both FSA and CRM to meet these new requirements.
FSA now includes an integrated mapping capability to assist with scheduling and dispatch. There are improvements to workflows to further automate processes for asset management, contract, warranty and Service Level Agreement (SLAs), and management of service inventory. It recognises that while workers want to work remotely, devices are not always connected to the internet so there is support for offline mode.
Epicor has additionally added improvements to Mobile CRM. It synchronises in real time with Epicor ERP to deliver up to date information to sales representatives. One hopes, though not explicitly stated in the press release, that this is configurable. For international travellers the risk of automatic synchronisation of data can potentially carry a large roaming fee.
Industry updates
Unfortunately ET did not get early access to any detailed information around the new update. However, Epicor promises several updates for specific industries. These include a more generic one which is smart inventory planning and optimization. Epicor falls short of describing it as machine learning, a refreshing change from other vendors it competes with.
The new feature assists companies with demand planning, inventory optimization, and supply chain analytics. It does this through complex forecasting methodologies using different factors. The end user is presented with graphics that deliver insights into root causes behind operational issues. Detail of the localisation were not available but include updates to countries including Malaysian tax reporting and international trade requirements.
There are also new integrations with other systems. Epicor ERP is now integrated with the Epicor Payment Exchange. The Payment Exchange offers low cost payment processing of credit and debit cards to any organisation. Integration with Epicor ERP delivers the capability for manufacturers to deal directly with end customers through online stores. This is a trend that is increasing as personalisation of manufactured goods becomes a growing trend in the industry for both B2B2C and B2C. It may not be long before even B2B manufacturing adopts this approach in some markets. Epicor has also improved the integration with Mattec MES (Manufacturing Execution Software).
Is it available now?
The new version is generally available now, with the exception of the mobility functionality in FAS and CRM. This is available in North America and will be generally available for the rest of the world in 2018. Epicor also believes that it is easier  to deploy the latest version. One customer Martine Kennedy, IT Project Manager with Windsor Mold Group commented: "Upgrading Epicor ERP is now easier than ever before, which allows us to go through the upgrade process with minimal business disruption."
However, there is no mention of how quickly cloud customers will get the update. Inferring that Epicor are not yet able to push updates to all customers, in the same way that cloud vendors such as Salesforce do. What they avoid saying is how long the upgrade will take, with some cloud companies such as Workday looking to introduce zero downtime during upgrades, it will be interesting to hear where Epicor are on that journey.
What does this mean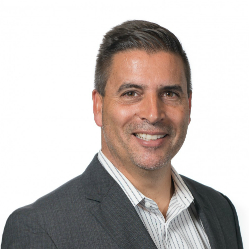 Epicor are increasingly bringing together their product portfolio into an integrated family of products. What they need to demonstrate better is that they are fully embracing the cloud and migrating their customers across to cloud deployments. Epicor ERP 10.2 is available in cloud, hosted or on-premises. While smart inventory planning and optimisation is flagged as a cloud solution it isn't clear whether it is also available to on-premises customers.
Epicor need to deliver a clear roadmap about how their cloud customers will benefit in the future and  what their on-premises customers can expect. This is a difficult decision as they risk alienating some on-premises customers.
However, if they do not concentrate on their cloud solutions they risk losing out. While there are still businesses that want an on-premises deployment, that number is shrinking. Without a clear roadmap Epicor are currently caught betwixt strategies. The problem is that means their solution is neither truly cloud, nor can they offer business wanting on-premise solutions the full focus of their development dollars.
With a new CEO Steve Murphy at the helm it will be interesting to see the changes he makes at Epicor in 2018. He has a big task ahead. He has spent the first two months on the road, listening to and talking to customers according to Fierce CEO. Expect some signs of change in early 2018 as he starts to execute on his findings. Epicor Insights 2018 should be very different from the keynote by Joe Cowan (ex CEO Epicor) earlier this year.