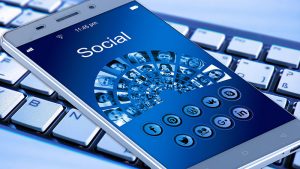 Customer experience platform Sprinklr is to get access to Reddit data both historical and in real-time. This will allow Sprinklr users to access Reddit data when they are looking at social media data for reputation management. They will also be able to post to Reddit from within Sprinklr. While Sprinklr users could work with Reddit previously, it was not a smooth or quick process
This is a significant boost for Sprinklr although access to the data will come with some challenges for users. They will need to craft their queries carefully and spend more time understanding what is being said on Reddit. Conversations on Reddit can get out of hand very quickly. For a company looking to manage its reputation this is a good thing. They can act quickly and start to address criticism. However, they will also need to be cognisant of where on Reddit the comments are being made. Engaging in the wrong forum could do more damage than good when viewed from a wider reputational perspective.
According to Elizabeth Closmore, VP of Product Evangelism and Partnerships, Sprinklr: "This integration takes a process that was previously time consuming and siloed – accessing Reddit data, sending Reddit messages and publishing to subreddits – and simplifies it so companies can centralize customer engagements across social media channels on one platform. We're looking forward to supporting Reddit as it increasingly becomes an invaluable channel for brands to reach, engage and listen to their customers."
Five benefits for Sprinklr customers
Sprinklr is claiming that there are five key benefits from this integration. According to the press release they are:
Comprehensive customer care and engagement: Analyze topic-specific pages for relevant and actionable insights on customer care issues. Automatically route service issues to the correct agent and send and receive private Reddit messages, images and links, all within Sprinklr. Easily participate in relevant conversation by publishing to any subreddit.
Strategic product development: Access real time and historical data around trends, audience reactions, and key topics across the Reddit community. Reveal consumer opinions that improve decisions around product development.

Effective crisis communications:

 

Listen to, monitor and analyze conversations in real time including warnings about potentially damaging messages for early response and mitigation.

Personalized marketing:

 

Anticipate how audiences

–

including competitors

'

audiences

–

will react to new advertising campaigns, events and marketing content. Dynamically segment key audiences for intelligent targeting and measure the reach, relevance and conversions of

 

advertisements on Reddit.

Powerful collaboration at scale:

 

Brands can now reach, engage and listen to their customers on an unmatched number of social channels

–

more than 25

–

on Sprinklr

'

s unified platform.
What does this mean?
Reputation management is a topic that is slowly starting to get through to a lot of companies. Social media presents a lot of challenges. What social media channels matter? How to monitor those channels? How to analyse and gather meaningful statistics from the channels? Which platform allows the easiest engagement with different channels? What platform to use to simplify access to social media? How to build a single source of truth and deploy it quickly across social media? How to use social media to enhance the business?
These are just a few of the questions that organisations are beginning to understand. The biggest issue of all, however, is which platform to choose. Hootsuite has made itself the leading player in this space. It has achieved that by constantly adding new social media channels . Part of that has been by expanding its platform and making it easy to use.
Sprinklr is not far behind and arguably in some areas is in front of Hootsuite. Both companies consistently score with a few percentage points of each other in terms of usability, quality and performance. Adding Reddit is a move calculated to give Sprinklr an edge over Hootsuite. It is embedding Reddit while Hootsuite sees it as an app to add. What is not clear is what will Reddit access will cost Sprinklr users?