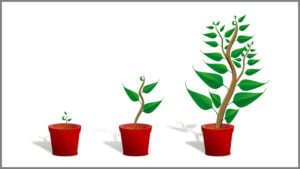 Oracle NetSuite has announced the addition of three new channel partners. The three are all existing members of the Oracle partner network. This is interesting as when the acquisition went through one Oracle partner told me that most were too busy with Oracle to downsize themselves to sell NetSuite.
That comment now seems to have been mistaken with another three Oracle partners joining the NetSuite's Solution Provider Program and Alliance Partner Program. They are Apps Associates, BTM Global and iSP3. Interestingly the first two companies have already engaged with NetSuite for some time.
Apps Associates has a history with NetSuite
Apps Associates is an 800 strong global technology company founded in 2002. Based in Acton, Mass it has offices in the USA, India, Germany and Netherlands. It has already worked on projects involving NetSuite including one where it replaced the software with Oracle Cloud solutions at Athenahealth! The company also delivered an integrated solution between NetSuite and Salesforce in 2016 at PowerSchool.
It will deliver NetSuite solutions for financials, ERP, HCM, PSA, CRM and ecommerce as customers look to take advantage of the born in the cloud ERP solution. Scott Shelko, NetSuite Practice Manager at Apps Associates commented: "When NetSuite became part of the Oracle family of products, it was a natural opportunity to extend our offerings and bring a holistic solution to our customers. Apps Associates brings scale and discipline with our NetSuite practice, so our customers have the value of a full lifecycle partner that really understands the platform."
An answer to Infor CloudSuite Retail?
BTM Global is the second partner to come on board. Founded by a group of ex Retek Inc employees, including CEO and President Tom Schoen, it brings a depth of retail experience to the NetSuite channel. Oracle has recently been under pressure from Infor Retail, led by Corey Tolefsson, himself ex Oracle and Retek. It will be interesting to see how BTM Global help NetSuite in the retail market, especially in the USA. Schoen commented: "We're very happy to be able to offer NetSuite customers our unique, well-rounded expertise for their integration and development needs. NetSuite offers a proven omnichannel commerce solution on a unified cloud platform with access to real-time data to improve business agility."
This means that BTM Global can deliver solutions from medium to large retail enterprises. With the double offering of NetSuite and Oracle retail in the future and potentially a migration path in between. BTM Global was present at SuiteConnect at Oracle OpenWorld and is clearly serious about the new relationship. It tweeted: "We're at #SuiteConnect at #oow17 today and tomorrow! Great conversations among industry friends and new connections."
New Verticals for NetSuite with iSP3
iSP3 is perhaps the smallest and the most interesting addition to the NetSuite partner network. It brings an expertise in industries such as government, oil and gas, mining and construction. It has 23 employees running projects across the Americas, Asia and Eastern Europe from its headquarters in Toronto and Seattle.
These are not verticals that NetSuite is often associated with, though its professional services solutions including OpenAir are often seen in them. William Liu, Senior Partner at iSP3 commented: "NetSuite's cloud-based platform is a very good fit for iSP3 and our clients. The ability to deploy NetSuite's unified system in a short period of time to gain ROI very quickly is extremely attractive."
Of the three, iSP3 is most likely to embrace NetSuite completely. As a JD Edwards partner there are few, if any new sales of that solution. NetSuite will provide it with an application for many years ahead. It will be interesting to see if NetSuite adds some additional core functionality for the industries above.
What does this mean
It seems as if there is a growing attraction to NetSuite amongst Oracle partners. There are critical reasons for that. NetSuite almost certainly has a better reputation in the mid market than Oracle. Oracle solutions are is still perceived as time consuming to install and costly by some. Implementation times for NetSuite are reducing. The introduction of SuiteSuccess earlier this year means that the time to value for Oracle partners is significantly less than for Oracle implementations.
The NetSuite startup culture is still largely in place. With customers wanting to work with dynamic organizations this is appealing to Oracle partners. There is still a place for Oracle though. Companies such as Apps Associates bridge the gap. They also provide an upgrade path to Fusion which is good news for the wider Oracle customer base.
Craig West, Oracle NetSuite Vice President of Alliances and Channels summarized: "Our three new partners add a diversity of industry focus and expertise with a common commitment to helping clients thrive in the cloud," said "We're delighted to collaborate with them in delivering agile cloud solutions that help our mutual customers scale, innovate and grow."
There certainly seems to be a growing number of companies moving into the NetSuite partner network. This is good news for the Oracle global business unit.