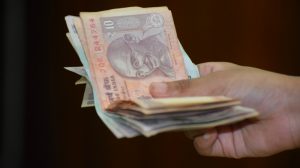 Eazy ERP has announced that it will officially collaborate with the Digital MSME (Micro, Small and Medium) Enterprises program in several Indian states including Rajastan,Ludhiana and Indore. The Digital MSME scheme aims to promote the use of ICT tools and applications in business processes. It is particularly focused on the use of cloud-based solutions. It offers a subsidy of up to RS 1 lakh per unit for user charges for two years.
The scheme is open to any Indian organisations with a valid Udyog Adhar Memorandum (UAM) number. The registration is free but there are three levels of subsidy available for applicants: with subsidy, without subsidy (with solutions offered at ultra low costs) and at market rate. The applications available for companies are ERP, Accounting, Manufacturing/Design and regulatory compliance including OST. There is additional 10% subsidy available for women, Divyang (disabled) and SC/ST (Scheduled Castes and Tribes).
Eazy ERP looks to rapid growth.
The announcement was made at Food Tech Expo. Kunal Singhal, MD of Eazy ERP commented: "We have recently signed MoUs with industry associations in Ludhiana, Indore and other Indian states. We are also conducting workshops and participating in various events and exhibitions to extensively promote the scheme and getting good response." (Source: Times of India),
If Eazy ERP can turn interest into users, it could accelerate its growth. It said that it hoped to bring on 1,000 MSME's in the first quarter alone. Considering that it claims on its website to have: "more than 200 clients" and around 2,000 users this is the kind of growth that a startup dreams of. What isn't clear is whether it will get the full revenues from these new users initially.
Not the only one
Eazy ERP is not the only company aiming to capture a share of the market. Last month MARG ERP announced Project Vistaar, aimed at help MSME companies navigate the intricacies of the the new Goods and Sales Tax. The software to support the GST changes became generally available in August.
Earlier this year SAP signed a memorandum of Understanding (MoU) with the Indian government to jointly launch Bharat ERP. The initiative will see 30,000 MSME's and youth trained over the next 3 years. Deb Deep Sengupta, President and Managing Director, SAP Indian Subcontinent.commented: "The MSME sector contributes nearly 38 percent to the country's GDP and generates nearly 120 million jobs; its growth plays a pivotal role in propelling India's economy forward. Our objective through Bharat ERP is to make digital technologies more accessible to micro and small enterprises, in line with our aim to help businesses of all sizes grow with SAP."
Epicor also sees the market as one that is a potential gold mine. It signed Redington India as a distribution partner last month to help grow its footprint. These are not the only companies looking to expand in India at this time. Oracle NetSuite is also planning to deliver localisation for India. This is supported by the expansion of the Oracle cloud in India.
What does this mean
The India ERP is very crowded with many local and several international software vendors present. For Eazy ERP this route to market could deliver a significant boost to the company. However, there is no information about how it will help these companies implement the solution. If they are small and with limited funds that might become an issue. It will be interesting over the next few months to see how quickly the number of clients grows.
It is not, however, a blue ocean with no competitors. The company will need to demonstrate that its solution is better suited than others. This is potentially a huge market. With the government looking to digitally enable more MSME over the next two years, the company that manages to corner a significant share of the market will have a base for wider expansion. For legacy ERP companies like Epicor or SAP, it could provide a new and very lucrative region. For Indian companies that have a home advantage they need to leverage that to win a significant share before the global cloud solutions companies such as Oracle NetSuite get into gear.