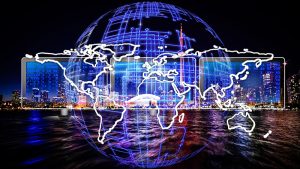 OVH  has announced its next-generation private cloud for US customers. It is built on top of the vCloud Air acquisition that the company completed earlier this year. The company describes this as an evolution of the vCloud Air offering. It is also hoping this will help increase its market share in the US.
A month ago at the OVH Summit in Paris, the OVH Group set out its plans to increase revenue to €1 billion by 2020. At the same time Russ Reeder, CEO, OVH US said he was targeting the US hybrid cloud market. This latest anouncement from OVH US shows that Reeder and his team are already looking to deliver their share of that target.
In the press release Reeder said: "Businesses need solutions that scale dynamically and are supported by top-tier customer service experts to meet their evolving private cloud demands. Businesses are dynamic. Cloud providers must support business change as rapidly as it occurs. OVH works with our customers to deliver the best-fit infrastructure and software options they need to help them operate better, faster, and more efficiently."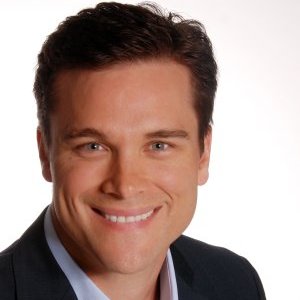 What is OVH US announcing?
There are three separate solutions in this announcement. They are:
Enterprise Dedicated Cloud – This announcement was trailed at the OVH Summit. It is aimed at those enterprise customers who want their own cloud instance but are not willing to use public cloud. OVH will provide them with a Dedicated Cloud solution which it claims is a: "physically-isolated, single-tenant cloud environments for enterprise workloads." The advantage for customers is that they get the benefits of cloud in terms of accessibility, provisioning and resource flexibility. This has been built on top of several VMware products that OVH supports.
Disaster Recovery – This is more than just another cloud-based DR solution. Customers can configure this to provide cloud-cloud recovery or to a dedicated cloud instance. It will also support customers with large on-premises solutions. They can configure their DR options to go from on-premises to the cloud.
Hybridity with VMware HCX – Another announcement from the OVH Summit was the availability of VMware HCX technology for customers. OVH US is now delivering its Hosted Private Cloud solutions, coupled with VMware HCX technologies. This allows customers to move workloads easily between on-premises servers and the OVH cloud. The goal is to accelerate the move to hybrid cloud for OVH customers. Eventually OVH will hope to persuade those customers to move away from on-premises and onto its cloud platform.
What does this mean?
OVH US is looking to increase its awareness in a very crowded US market. Reeder has previously described OVH as: "the cloud company nobody in the US has heard of." With the vCloud Air acquisition he has started to change that view. Alongside the VMware data centres that he inherited as part of that deal he now has the first OVH designed and built data centre on stream. The second, in Oregon, will come online soon.
Reeder will want to start moving customers into those facilities in order to show the business is flourishing. These announcements are designed to appeal to OVH US existing customers. They will also provide the company with an opportunity to compete in the larger hybrid cloud market. The Enterprise Dedicated Cloud was only announced a month ago. Implementing it this quickly shows that Reeder is determined to make his own mark on the company.
If Reeder can turn product announcements into growth, OVH US could deliver the €1 billion 2020 revenue target all on its own.