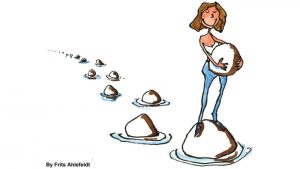 Salesforce has announced a new initiative with Deloitte to help people find jobs through a new training initiative. The pilot program is launching in Indianapolis, Indiana and will look to train 500 workers over the next three years. The Salesforce Pathfinder Training Program will provide particpiants with the skills needed to obtain Salesforce Administrator and Salesforce developer jobs. The training will include both Salesforce Trailhead courses and course on business acumen, effective communication and soft skills. The latter will be delivered by Deloitte.
Deloitte has also committed to interview the graduates and will provide internships or employment to at least 10% of the qualifies Pathfinder Training program certified graduates. While the experience gained at working in Deloitte is invaluable for those lucky few, the interview practise is equally valuable.
Jennifer Steinmann, chief transformation officer, Deloitte commented: "Committed to workforce development, Deloitte is also a recognized leader in inclusion and diversity. We believe a diverse, empowered workforce offers a better experience for our employees and a better outcome for our clients."
Helping others helping Salesforce
The program is open to all residents of Indiana. However, the program will initially source applicants for local veterans organisations in Indianapolis as well as Indiana-based Ivy Tech Community College. Salesforce already assists veterans through several initiatives including Vetforce.
Salesforce cited an unemployment rate for veterans as 22%. However the United States Department of Labor statistics reported that the unemployment rate for veterans dropped to a new low since 2000 of 2.7%. Rachel Neaman, CEO of the Corsham Institute, spoke to Enterprise Times recently about how companies can benefit from employing veterans.
The initiative also targets young people. The youth unemployment figure is far higher, standing at 9.1% (16-24 years olds September 2017 – Source Statista). Salesforce put this figure at 6.000,000 people. What is clear though is that Salesforce will open the program to anyone. Salesforce is one of the leading companies in driving equality. It is not just Marc Benioff often speaking about the subject but the company delivering real change to communities across the world.
For Salesforce there is the added bonus that this introduces new workers to its platform.
Beyond The program
The training course will take four months to complete. At the end of which the graduates will have a better chance of obtaining employment. The support that Salesforce offers does not end with graduation. During the training participants will be connected to the Salesforce platform.
Salesforce will also provide Pathfinder Program participants from diverse backgrounds with technical training to obtain jobs in the Salesforce ecosystem. The Salesforce community will provide mentorship both during and after the program
What does this mean
Salesforce continues to lead the way in bringing diversity into the wider workforce. With the Salesforce ecosystem set to deliver 3.3 million jobs by 2022 this is an initiative that helps both Salesforce and those out of work. Trailhead enables anyone to sign up and learn both the administrator and developer skills required by employees. What this initiative does is broaden the experience of graduates and makes them far more likely to achieve positions in organisations.
Cindy Robbins, president and chief people officer, Salesforce commented: "Education is intrinsic to workforce development and addressing the inequality gap. Our mission is to create better outcomes for our entire global community and the Pathfinder Training Program is a continuation of our commitment to advance equality for all."