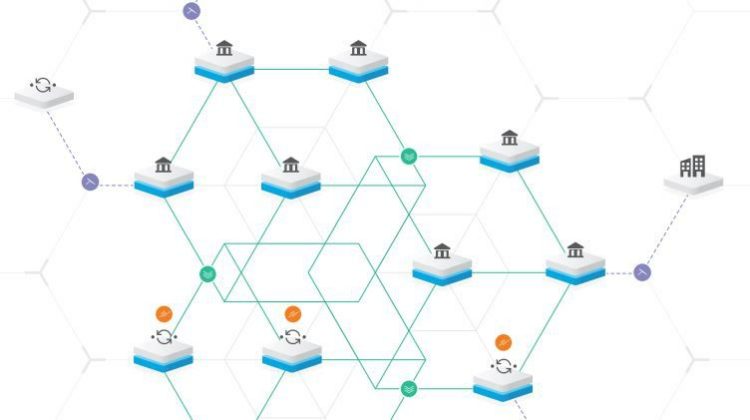 American Express (AmEx) has announced the introduction of blockchain-enabled, business-to-business cross-border payments. The American Express® FX International Payments (FXIP) business is working with:
Ripple, a provider of enterprise global blockchain solutions
Santander UK
The objective is to:
make blockchain payments commercially available
reduce the time and cost of settlement
maintain the level of security that AmEx customers expect.
Marc Gordon, Executive Vice President and Chief Information Officer at American Express said: "American Express has a long history of integrating new technologies into innovative products and services that differentiate and enhance the customer experience. This collaboration with Ripple and Santander represents the next step forward on our blockchain journey, evolving the way we move money around the world."
Integrating Amex and Ripple
With the integration of Ripple into the American Express FXIP platform, non-card payments can be routed through Ripple's real-time payment network, RippleNet. Compared with traditional payment processes, blockchain-enabled payments improve international transactions by:
simplifying connections with intermediaries
providing immediate end-to-end visibility into the transaction status and cost.
"We've already seen evidence that blockchain technology is playing a transformational role in the way customers are served," said Greg Keeley, Executive Vice President of Global Corporate Payments at American Express. "Not only does this partnership with Ripple help decrease the time it takes for international transactions to be processed, it can make our transactions more effective for our customers."
Initially, Ripple will connect American Express' customers to Santander in the UK, providing instant, trackable, cross-border payments. Thus RippleNet assists remittances from AmEx customers in the U.S. to reach UK bank accounts faster. Later, Ripple's payments network has the capability to allow American Express to connect with customers across the globe.
According to Brad Garlinghouse, CEO of Ripple: "We're taking a huge step forward with American Express and Santander in solving the problems corporate customers experience with global payments. Transfers that used to take days will be completed in real-time, allowing money to move as fast as business today. It is just the beginning, and we look forward to growing this partnership to help other American Express FXIP customers."
RippleNet
RippleNet is a decentralized global network of banks and payment providers. It uses Ripple's distributed financial technology to provide real-time messaging, clearing and settlement of financial transactions. RippleNet connects diverse constituents cross today's payments systems through a decentralized global network. It consists of:
xCurrent, for processing real-time payments
xRapid, for source on-demand iquidity
xVia, for sending global payments with one integration
As one of the first commercially operational blockchain networks, RippleNet aims to provide a consistent payments experience. It achieves this through its Rulebook which encompasses a mutually agreed-upon set of payment rules and standards. This Rulebook delivers operational certainty and legal clarity for transactions over RippleNet. To join RippleNet, both members and users:
sign a Network Service Agreement
implement the rules and standards as outlined in the Rulebook.
What does this meam
José Luis Calderón, Global Head of Santander Global Transaction Banking, puts it like this: "We are committed to creating a leading international payment eco-system meeting the needs of companies and customers worldwide. This blockchain solution opens up a new channel between the U.S. and the UK and presents significant opportunity for payments globally. Collaborating with forward-thinking businesses has enabled us to deliver this cutting-edge, secure, friction-free payment solution and extend our Simple, Personal, Fair philosophy to American Express and their customers."
The words are fine. The implications are far reaching.
With one small step AmEx offers US enterprise customers (not individuals) a way to make transfers to UK accounts faster than (say) SWIFT. The latter routinely can take a couple of days (or more).
What is not clear is how much AmEx/Ripple/Santander will charge for a transfer. If it is more than SWIFT the extra speed is only so valuable.
Nevertheless, as an indicator of how 'new' players can disintermediate existing ones, Amex offers an excellent example. That said, it should not be difficult for existing players to respond.