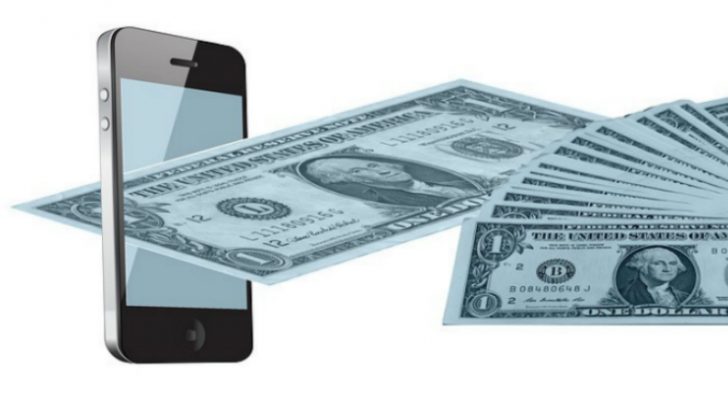 The Bill & Melinda Gates Foundation (Gates Foundation) has released Mojaloop which adopts Ripple's Interledger Protocol (ILP). Mojaloop is open-source software for creating payment platforms for the unbanked to access digital financial services. Created by the Gates Foundation's Level One Project, it aspires to level the economic playing field by crowding in expertise and resources to build inclusive payment models to benefit the world's poor.
Designed to provide a reference model for payment interoperability, it will work between banks and other providers across a country's economy. It is available now, free-of-cost, for software developers to adapt and banks, financial service providers and companies to implement.
Kosta Peric, Deputy Director, Financial Services for the Poor, at the Gates Foundation said: "Interoperability of digital payments has been the toughest hurdle for the financial services industry to overcome. With Mojaloop, our technology partners have finally achieved a solution that can apply to any service, and we invite banks and the payments industry to explore and test this too.
"Just as the internet revolutionized digital communication, open-source solutions like Mojaloop can spark innovation and democratize access to digital payments, empowering billions of new customers and driving massive economic growth in developing markets."
Background
Current data from the World Bank shows that nearly 2 billion people in developing economies lack bank accounts. They miss out on the benefits and security that basic financial services provide.
Digital financial services, such as mobile money services on cell phones like M-Pesa, have rapidly expanded over the last two decades. They are convenient for users and cost-effective for companies aiming to serve new markets. In Kenya, M-Pesa has assisted an estimated 194,000 households to move out of extreme poverty.
Digital financial services are now available in nearly 100 countries according to the GSMA (the mobile network operators' trade grouping). But penetration of financial services — especially to the poor – often lacks interoperability between digital financial services and payment platforms. In addition, delivering financial services to the poor is prohibitively challenging. These and similar challenges have dissuaded many companies from expanding into developing markets altogether. They struggle to:
invest adequately in complex technology
maintain a commitment to low-cost, inclusive services.
This has led to an excess of consumer payment options that are:
out of reach for many people in developing economies
limit customers' ability to transact across products, banks and borders.
Mojaloop
Mojaloop seeks to establish a blueprint for connecting today's financial services sector. It claims it can overcome barriers that banks and providers face when seeking interoperability. The code can also be applied to adapt and improve existing services.
Mojaloop is for use by financial institutions and commercial providers to simplify and reduce the cost of developing inclusive payment platforms. It hopes to serve as a model for national payment switching systems that, for example, enable an individual's digital wallet to connect with his or her employer's bank account, children's school account, etc. The idea is to facilitate monthly transactions.
Mojaloop (derived from the Swahili word 'moja', which means 'one') is a creation of various fintech developers, including:
Ripple
Dwolla
ModusBox
Crosslake Technologies and Software Group.
It uses Ripple's Interledger Protocol as a solution for settling funds among multiple providers across their individual systems. This extends interoperability from mobile money providers to any bank, merchant or government institution in a customer's economy in a way that specifically meets the needs of the poor.
"Interoperability is necessary both for financial inclusion and market maturity, but it is a complex thing to achieve," said Benno Ndulu, Governor of the Bank of Tanzania, the country's national bank. "We are excited to explore implementation of this because of how it can simplify that capability for businesses and governments, and speed up access to financial services."
"As we modernize and develop national and cross-border payments infrastructure in Africa, the only way to sustainably reach and serve the world's unbanked communities is through new technologies," said Chris Hamilton, CEO of BankservAfrica. "Our aim as an organization is to offer national payments platforms for the next generation of financial innovators and Mojaloop gives us some tantalizing new options for doing that in a way that integrates with the entire national economy."
Mojaloop, developers and the Gates Foundation
Developers can access the new software on GitHub. It includes four components:
an interoperability layer, which connects bank accounts, mobile money wallets, and merchants in an open loop
a directory service layer, which navigates the different methods that providers use to identify accounts on each side of a transaction
a transactions settlement layer, which makes payments instant and irrevocable
components which protect against fraud.
The Gates Foundation does not own the software. It is for use in the Foundation's ongoing work to promote the development of pro-poor, digital payment platforms.
Mojaloop's development also brought together four mobile systems companies: Ericsson, Huawei, Telepin, and Mahindra Comviva. They have developed an Open API for mobile money interoperability. It is these APIs which will enable mobile money providers to integrate seamlessly with Mojaloop and products built from it.
What does this mean
Mojaloop addresses one of the 'horror challenges' of the financial world – the ability to interwork between financial organisations. In the developed world, institutions – like SWIFT or Visa or Mastercard and central banks – have developed to perform the inter-bank function. This is expensive. A single typical SWIFT transfer can represent a month's income for an impoverished developing world labourer or farmer.
Superficially, blockchain technology might address the inter-banking challenge. But Ripple's ILP offers a simpler, less risky way forward – because it exploits existing monetary ledgers. ILP provides the mediated connectivity.
Indeed, it is possible to argue that ILP represents a greater threat to blockchain financial adoption than any other challenge. In other areas – say, food safety or provenance or supply chains – blockchain use will make sense. For straightforward financial transactions (trade finance not included) Mojaloop may represent a new way forward for the unbanked, and even the prodigiously banked.