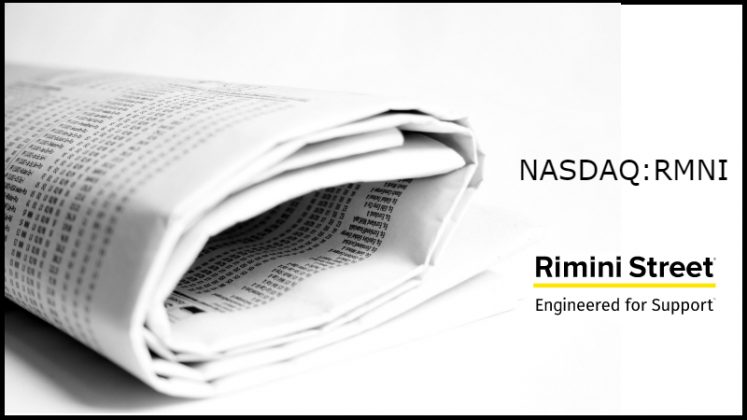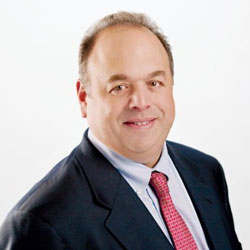 Rimini Street has completed its merger with GP Investments Acquisition Corp. First announced back in May the deal sees further investment in the global support and maintenance company. It also brings Rimini Street a listing on Nasdaq without the pains of an IPO. They formally withdrew their IPO filing on completion of the merger. Rimini Street will be listed using a ticker "RMNI". GPIA Corp filed an 8-K form on Tuesday with the full details as it is required to do.
The transaction consisted of two parts. Around 65.6 million shares of GPIAC common stock valued at $10 per share were issued to Rimini Street's equity shareholders. $50 million of additional funding was raised. A further $36 million was raised through the issuance of 3.6 million shares of GPIAC common stock to an affiliate of GP Investments Ltd, Adams Street Partners. Rimini Streets largest investor increased its shareholding by approximately $14 million.
These extra funds will be used to pay for the process, reduce debt and improve the balance sheet. The question is what Rimini Street will do with the extra funds. It seems likely that it will merely use it to fund additional growth.
For Rimini Street little wil change. Seth Ravin and his management team will continue to lead the company. There are two additions to the board with Antonio Bonchristiano, CEO of GP Investments, Ltd, and Andrew Fleiss, Managing Director of GP Investments Ltd, joining.
Seth Ravin commented: "With the completion of this merger and transition to being a publicly-traded stock, the combined business is better positioned to further capitalize on the $160 billion global addressable market for software maintenance and support. The Company intends to leverage the additional opportunities afforded by the merger, investment raise and access to capital markets to expand our distinctive service offerings and capabilities in new markets and regions organically or through potential strategic acquisitions."
What does this mean
On its opening day the shares rose a little before settling at $9.61. This was slightly below the opening price giving a market cap of approximately $400 million. With its listing complete the management team may look to raise more funds in the short term to invest in new ventures. Ravin's comments about strategic acquisitions is interesting. The question is whether they will look to expand their coverage abroad by purchasing smaller national players, especially in those markets where they are weak. The alternative is to diversify their offering.
Rimini Street announced a significant expansion of its capability to support databases earlier this year. It added IBM DB2, Microsoft SQL Server, SAP ASE, SAP IQ, SAP SQL Anywhere, SAP Advantage Server to Oracle and SAP Hana. It could extend that database support to others. However, Oracle's recent announcement of its autonomous database might indicate a trend that means there is less of a future in this area.
Other options include branching out into security. This is a crowded market however and any investment would need to be significant. Whatever Ravin and his team decide it will be interesting to see which direction they head. There will be different pressures on the company now that it is listed. Especially once institutional shareholders start to invest and get a louder voice at the table.