Equinix has announced the completion of its deal to acquire Itconic. The deal gives Equinix five data centres and allows it to expand Platform Equinix into Iberia. It has taken Equinix less than a month from announcing  plans to acquire Itconic to getting regulatory approval and completing the paperwork. What is important about this deal is regulators have not required Equinix to divest itself of any other data centres. That makes this a major win for the company.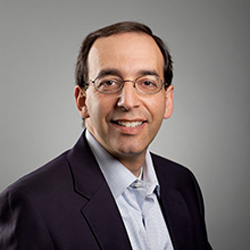 Also important is the price. Equinix has purchased the five data centres for just €215 million. The run rate for Q2 2017 annualised was €55.5 million. This means it has paid 5x turnover with significant potential for expansion and revenue generation. Compared to the deal it announced with Zenium to acquire its Istanbul data centre buildings, this is likely to pay back very quickly.
In a statement Eric Schwartz, president, EMEA, Equinix said: "Equinix prides itself on running the world's most-connected data centers — bringing together market leaders and innovators on a single, global interconnection platform to accelerate business performance. The acquisition of Itconic further extends Equinix's ability to provide businesses with the direct and secure connectivity they need to undergo IT transformation and to expand their global reach now into Spain and Portugal."
What is Equinix getting?
It gets five data centres in four major metro areas Madrid (2), Barcelona, Seville and Lisbon. Between them they add an immediate 322,000 gross sq feet to the Equinix IBX exchange. Itconic had its own hybrid cloud unit, Cloudmas. This unit will move to Equinix and boost its ability to sell into that fast growing market.
Another boost for Equinix is access to the major submarine cables that link Europe to South America. Those cables run to countries where Portuguese and Spanish are the dominant business languages. Many large enterprises in Spain and Portugal have subsidiaries in South America and vice versa. Equinix will look to use the Itconic facilities to offer seamless cloud services to those companies. This should ensure a rapid return on its investment.
What does this mean
This is more than just about space and connectivity. Equinix is building out new capability at every location where the world's submarine communication cables come ashore. This puts it in a very powerful position when it comes to global enterprises who want high speed cloud communications.
The success of the Equinix strategy has also meant that the major cloud companies now see it as the on-ramp for enterprise customers. They all have high-speed interconnect deals in place with Equinix. This makes it much easier for their customers to build out hybrid cloud platforms.
What will worry Equinix's competitors is the fact that it is so cash rich that it is able to buy capacity and access seemingly at will. The only thing capable of putting a brake on it is the regulators. Those same regulators acted after the TelecityGroup acquisition and forced Equinix to get rid of some facilities.
Since then, Equinix has made just one very large acquisition. All the rest have been of small to mid-size data centre operators. This could be a deliberate strategy to stay out of the regulatory crosshairs. It also allows it to complete deals much faster. This is good thing for Equinix but not for its competitors. What is certain, is that there are a lot of small to mid-sized data centre companies wondering when Equinix will come knocking on their door.