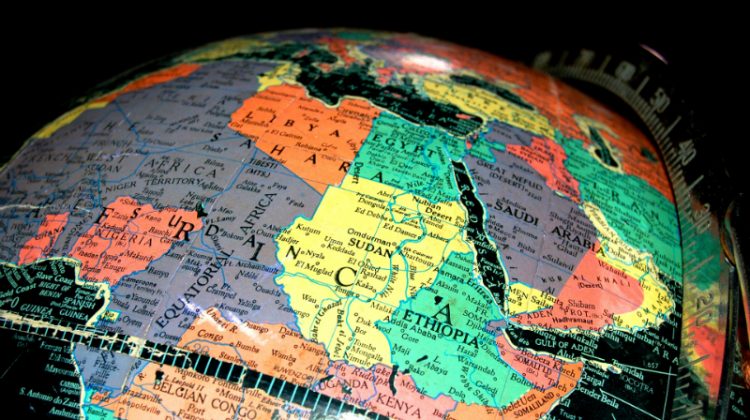 NetSuite has announced an increased presence in the Middle East in time for the roll out of GCC UAVAT (Gulf Cooperation Council Unified Agreement for VAT). The announcement sees NetSuite set up a direct sales team in the Middle East. The news comes after Mark Woodhams, Oracle NetSuite Vice President, EMEA announced an increased presence in South Africa.
Woodhams is hoping that the flexibility of NetSuite will enable it to capture a significant share of the ERP market. The catalyst is the new VAT agreement. This will see all six countries across the GCC adopt a standard VAT rate of 5% across the region. It comes into effect on 1st January 2018 in Saudi Arabia and the UAE. Other countries will follow in due course.
This is a significant change for many businesses across the region and NetSuite will hope that it can use its flexibility as a selling point. The introduction of VAT brings additional complication for businesses with an annual turnover of more than SAR 375,000 (approximately USD 100,000). That complexity is not likely to diminish. While agreement has been reached on the first iteration of VAT the landscape is only going to get more complex.
There are already exemptions to VAT and each member state can also determine its own regulation on items such as food. With changes likely, a traditionally legacy solution will need regular updating. This can become a costly exercise. As a cloud solution NetSuite can apply a consistent approach across the region in a single update.
Direct and Indirect
The local team will be led by Khaled Ismail, Vice President, Oracle Digital Application Business, ECEMEA. His team will include 250 sales professionals and 20 managers. What isn't clear is the size of the team dedicated to the Middle East. Ismail also has responsibility for the team in South Africa. He also has responsibilities within the wider Oracle organisation and has worked for the company for more than 20 years.
Ismail commented: "The UAE has been a strong growth engine for NetSuite in recent years. Now, with the additional global resources of Oracle, we intend to continue that growth and expand not only our sales operations and partnership, but build out additional functionality specific to the region."
NetSuite will not rely only on direct selling to grow the organisation. It now has sixteen partners in the region, seven of which were added in 2017 alone following the acquisition by Oracle. These include:  Azdan Business Analytics; Trinamix Business Solutions; Wolfrayet Business Consulting; Masterkey Software; Foresee Solutions; United Ofoq; and Digital Trends. They are looking to grow that ecosystem further to help increase sales.
Customer advocacy counts
"NetSuite has proven to be the most cost effective, user friendly system for a midsized company like ours."- Manu Soni, Managing Director of M.R.S.
NetSuite already has several customers in the region. MRS Packaging implemented the solution in 2015. It has seen significant growth over that period and is looking to grow to $100 million in revenue by 2020.  Aigue Marine completed the implementation of both its subsidiaries in May 2017. It runs financials, CRM and inventory management for Gearbox (www.gearbox.ae) and Aquae Jewels (www.aquae-jewels.com). John Massaut, founder and Managing Director for Aigue Marine DMCC commented: "NetSuite has done everything I hoped it would, managing inventory, financials and helping to put process and procedures in place to manage the business efficiently. It's a comprehensive solution that can scale to accommodate our ambitious plans for growth."
Gearbox was founded to provide a sales and rental service for camera and video equipment. It was set up when Massaut found it difficult to source photographic equipment for his jewelry business and realised there was a business opportunity. NetSuite has now integrated the ecommerce sites the company uses with the back-end inventory solution. Aquae Jewels is now able to track 5,000 pieces of inventory across several locations automatically.
Interestingly NetSuite replaced another cloud solution from KPI.com. As companies mature and grow NetSuite will hope that their solution finds greater success in the region.
What does this mean
This expansion is timely. Saudi Arabia is investing significant sums to diversify its economy away from oil as part of its 2030 vision. As it does so it will create more opportunities for companies that will look for ERP solutions to meet specific needs. NetSuite is now well placed to take advantage of that growth in businesses over the next decade. One part of that strategy is to raise the contribution of small and medium businesses to the economy from 2% to 35%. If NetSuite can gather a significant proportion of that income, Ismail will have done well.
NetSuite is not the only cloud player in the region, with Ramco and IFS also expanding their presence there. However, there are other vendors who will not be in time for the gold rush and are likely to miss out on a significant share of that market.