Nissan and power company Enel announced in May, 2017 plans to launch a major vehicle-to-grid (V2G) trial – the first for the UK. The trial will work by installing and connecting one hundred V2G units at locations agreed by private and fleet owners of the Nissan LEAF and e-NV200 electric van. By giving Nissan electric vehicle owners the ability to plug their vehicles into the V2G system, owners will be able to sell stored energy from their vehicle battery back to the National Grid.
A new offering combines OVO Energy's intelligent energy technology and the Nissan xStorage Home system. It will use Nissan LEAF second life batteries. The plan is to provide clean, renewable power to customers. It is intended to complement the V2G service previously announced and is scheduled for January, 2018. News of the Nissan-Ovo collaboration should act to accelerate the adoption of home battery storage. It will also open up the opportunity to sell energy to the grid at peak times.
Alex Smith, Managing Director at Nissan Motor (GB), said: "At Nissan, we are pioneering mobility solutions that go beyond the car, working with partners to transform our cities, and offer cleaner, greener energy solutions. I am delighted to announce this landmark collaboration with OVO Energy– we believe this could be the start of something revolutionary; combining the clean power of our all-electric Nissan LEAF, with greater access to renewable energy, for everyone."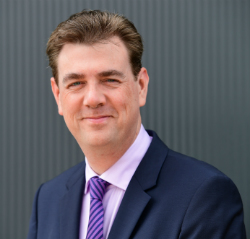 V2G may rationalise what has seemed a dream
While this announcement offers Nissan electric vehicle (EV) owners the ability to participate, the implications run far wider. They involve grid stability. Vehicles (unused on average for more than 90% of most days) can provide an alternate source of income (up to £590/year according to Nissan and Ovo). In so doing, if enough people eventually participate, this could revolutionise the electric grid stores energy. It could work both ways, by using car batteries to:
store excess wind and solar generated electricity, when supply exceeds demand
return this electricity to the grid when demand exceeds supply.
Stephen Fitzpatrick, OVO CEO, said: "Electric vehicles are fast becoming a mainstream option  for drivers and solve many of the challenges facing our cities. We believe that they have an integral part to play in the twenty-first century power grid and accelerating decarbonisation and mobility. We're delighted that we can now offer such a compelling incentive to customers who are generating their own clean power, providing a truly sustainable alternative to the traditional energy model."
Understanding the V2G possibilities.
Various projections show that by 2050 there could be twice as many cars on the road as there is today – a staggering 2.4 billion. Even if this figure stays the same and half of these are EV, this represents an enormous potential power sink. For example if 500M cars each have 100KWH electricity storage, this represents 50GWH hours of total usable capacity. Currently if all 18,000 Nissan electric vehicles in the UK connect to the energy network, they would generate the equivalent output of one 180MW power plant. This is a little more than 10% of the output of the long promised Sizewell C power station. Scaled up to 500GW this energy capacity would be enough to power the UK, Germany, France and more.
For this to work, smart grid technology is essential. V2G technology enables electric vehicles to integrate with the electricity grid. Enel's V2G charging infrastructure means private EV owners, or businesses with large EV fleets, can connect to the grid to charge at low-demand, cheap tariff periods. It also works the other way. The grid operator can use a pre-agreed amount of the electricity stored in the vehicle's battery. This limit ensure the EV is still drivable when the owner needs it. When electricity costs are higher it can provide (potentially) additional revenue for the EV owner.
What does this mean
Vehicles, especially cars are notorious for their inefficiency. They sit around doing nothing for much of their existence. If EVs follow the same usage patterns, large amounts of power storage will be idle. V2G, if proven, could be a game-changer. It means that EV capacity can help 'balance' the national electricity network. This is known as demand side response (DSR).
The significance is that DSR can work on many levels. Add-in home, or business, onsite electricity generation via renewable sources like wind and solar, adjust the times users and the grid can each use the stored energy and you obtain a full circle renewables generation and consumption cycle. That this exploits, for example, under-used EV electricity storage capabilities unlocks an efficiency and availability which currently costs billions to establish separately.
This also solves an existing problem for renewables – how to store energy. There are several projects looking to store energy that is not immediately required. The problem with these projects is that they are currently highly expensive and unproven. V2G is simply taking advantage of what is already there. As countries push for more electric vehicles they could be solving other problems at the same time.
Steven Holliday, Non-Executive Director, National Grid, put it like this back in May: "At National Grid we are constantly looking to the future to ensure we have the capacity to meet national energy demand – it's our job to future proof the national transmission network.The rapid uptake of Electric Vehicles is certainly positive yet could also be challenging if we don't plan ahead to understand precisely what effect this new technology will have on the electricity system. Our Future Energy team predict that there could be up to 700,000 Electric Vehicles in 2020 requiring an extra 500MW of energy. That's why we support innovative technologies and pioneering projects such as this one that have the potential to make a real difference to the way we manage energy supply and demand."
The key lies in the grid and the computing which will support the complex mix of:
EVs
user with grid agreements (contracts)
the technologies to provide and extract electricity (the storage part is in the EV)
the physical infrastructure which ensures all are safe and works.