Misco has announced that it has chosen to implement NetSuite OneWorld as its new ERP. This is a major decision by the new management team. It has now replaced the two legacy ERP systems in place as part of the company turnaround. The UK headquartered B2B reseller of IT products and Services changed hands in March following a management buy in backed by Hilco. The new management team is led by Alan Cantwell, CEO and three other ex Selection Services executives.
Paul Baldwin, CIO of Misco commented: "We wanted to replace our legacy systems with a modern cloud-based ERP system in a very short time frame. NetSuite provided a functionally rich platform that can scale with our growth and meet future market dynamics. We expect the automation of business processes through this implementation to create greater efficiencies and improve the customer experience."
The final shortlist isn't known. In March Cantwell spoke about looking at Microsoft Dynamics, NetSuite and other possible options.
Data sovereignty important
Misco has operations in UK, Italy, Spain, the Netherlands and Sweden. It also has a shared services centre in Hungary. This deal does not cover its French division. According to the press release NetSuite was chosen for its multi-language and multi-currency capabilities to support its international requirements. NetSuite is hosted in the Netherlands and has a second European data centre in Dublin. This was important to Misco for both its data and that of its customers. Misco sells into government organisations in Europe and one suspects it did not want its data hosted outside the EU.
The project is expected to complete the migration off the legacy solutions by the end of the year. This is an ambitious timeframe. It is helped by the fact that the project is phased although no details of that phasing were given. The company could also take advantage of SuiteSuccess. SuiteSuccess is a transformative customer engagement methodology that aims to deliver benefits faster. Once the migration is complete it will have replaced financials, CRM, supply chain management, inventory management, order management and procurement. It is also looking to deploy the NetSuite ecommerce, marketing and professional services automation (PSA) solutions across its sales and service divisions. Whether this is SRP or OpenAir isn't known.
Multi national project needs a regional partner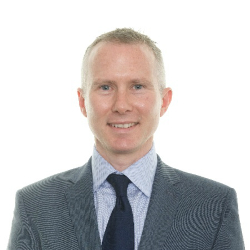 Misco selected RSM to implement the solution. RSM (previously known as Baker Tilly) was the Regional Alliance of the year in 2016 and 2017 for NetSuite. With more than 3,800 staff across more than 55 locations in the UK it has a substantial operation. Through RSM Global it has associated companies in most European countries and can provide local advice as needed for Misco.
Chris Knowles, RSM's Head of Technology Consulting in the UK said: "This project provides a fantastic opportunity for Misco to standardise its operations from the front office to the back-office and achieve improved productivity through NetSuite's leading cloud ERP platform. Misco has an ambitious implementation timeline and RSM was able to demonstrate a rapid but viable approach to achieve their objectives."
What does this mean
This is the kind of customer that NetSuite needs to win more of. The Misco win is good news for the UK team as it looks to leverage the investment that Oracle are making. If NetSuite is successful implemented and assists Misco in returning to profitability, it will be a very good customer advocate for the cloud ERP solution. Misco is a well recognised brand across Europe and if Oracle NetSuite can leverage this then it should help gain even more customers.