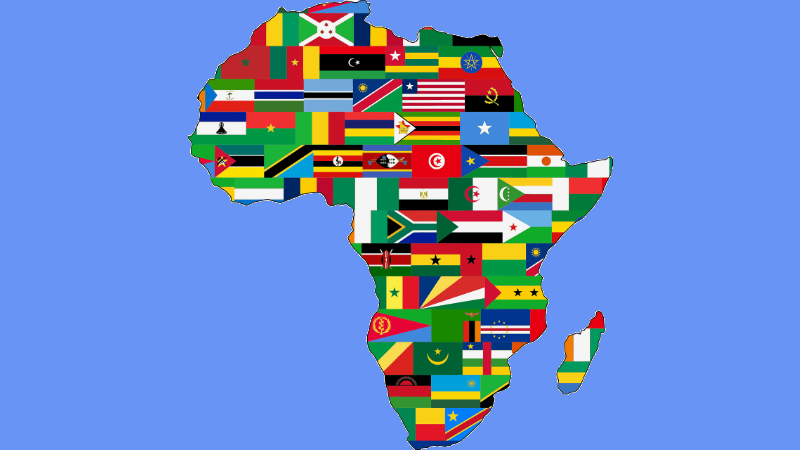 NetSuite has expanded its business operations significantly in South Africa. The announcement reveals that the enlarged sales operation is led by by Khaled Ismail, Vice President, Oracle Digital Application Business, East, Central Europe, Middle East and Africa (ECEMEA). Ismail is currently based in Dubai but there will be a new office opening in South Africa with a dedicated sales team.
Ismail currently manages a team of more than 250 sales people across the region. He will also have responsibility for pre-sales, sales development, marketing and customer success. This is not restricted to purely Oracle NetSuite. The release falls short of how many sales staff will actually be present in South Africa. Linkedin currently shows 31 employees at NetSuite in South Africa, though not all these are valid. However, this is not the only route to market for NetSuite
Increasing channel is key
NetSuite already has a strong channel partner in the region, BlueBridge One. With offices in both the UK and South Africa it is well placed to work with NetSuite. It recently expanded its operations in South Africa and now has offices in Johannesburg, Pretoria, and Cape Town. Focused on the mid market they are one of the few five star channel partners.
Channing McDonald, Managing Director at BlueBridge One, South Africa commented: "NetSuite's continued investment in South Africa comes at a time when local, growing midmarket businesses are in need of a comprehensive, cloud-based business management solution and international businesses are coming here to get a foothold on the continent. We look forward to continuing to work with NetSuite to expand the use of cloud computing here and across Africa."
Friendly competition for BlueBridge One is likely to increase soon. NetSuite has announced that it has added at least four new implementation partners. These include Business Connexion, EOH Mthombo, Dimension Data, and XZQ Services.
Business Connexion (BCX) is one of South Africas leading digital solutions companies. With over 8,000 employees they are an Oracle partner. Adding the NetSuite solution will allow them to gain market share in the mid-market. EOH Mthombo is another large technology provider with over 12,500 staff operating across 50 countries globally.
Dimension Data is part of the NTT Group and was founded in South Africa. Whether the agreement with Dimension Data is a global one isn't clear. Globally it operates in 49 countries and has more than 31,000 staff. NTT also has a close relationship with SAP and it will be interesting to see whether NetSuite can leverage a relationship with NTT in Asia. XZQ appears to be a small company and is the minnow in the group.
Already making waves
NetSuite already has several customers in South Africa and has named two as part of this new expansion. Jasco is a multi national solution provider across several industries including, IT, energy and telecommunications. It has implemented NetSuite OneWorld to merge the operations of several acquisitions in a multi phased approach. It is using CRM for its support desk and financials. NetSuite supports multiple currencies including South African rand, Kenya shilling, UAE dirham, English pound and the Euro. The project is not yet complete but will be an interesting case study when it does.
Anneke Grond, Managing Director for Jasco Enterprise commented: "We thoroughly evaluated the business management software packages on the market and NetSuite OneWorld was the clear winner. It gives us a scalable, flexible system to manage all of our businesses from one unified platform."
NetSuite is targeting the customers of Syspro, SAP and Sage who use on-premises solutions. With BCX also an SAP partner t will be interesting to see how much effort they put into converting their existing customers. Does this signify a shift for them? At the moment that's unclear. Sage recently changed its leadership team in South Africa to drive its cloud agenda. It has appointed an ex-Oracle exec Pieter Bensch as Executive Vice-President for Africa and Middle East.
Ismail commented: "The South African market is uniquely positioned for this expanded investment in the region. Companies here are realizing the value, flexibility and scalability of the cloud and are beginning to understand that their aging, legacy on-premise systems are no longer meeting their needs in this digital age."
What does this mean
This is a significant move for NetSuite as it makes Africa a target zone for its solution. It will be interesting to see how it fares against the local competition. What it isn't doing is going in half heartedly. It has acquired some significantly sized partners in BCZ, EOH and DiData. This should see it on the short list in far more sales opportunities. With the launch of SuiteSuccess earlier this year it can also commit to delivering benefits a lot faster to African organisations.
Mark Woodhams, Oracle NetSuite Vice President EMEA commented: "South Africa and the region, as a whole, represent the next great opportunity for NetSuite. Today's announcement is further proof that, with the global resources of Oracle behind us, we can now scale rapidly and better serve the needs of the region."
The one thing missing from this announcement is what localisations have been completed. The South African localisations are already in place but there are other African countries that need to be added. It will be interesting to hear which ones have been complete. With further expansion announcements likely for Asia will NTT and/or Dimension Data be part of that?