IBM has announced Watson Media at the 2017 US Open Tennis Championships. Built on the IBM Cloud, it is a new suite of AI-powered solutions to analyse images, video, language, sentiment and tone. The goal is to be able to detect what people want to see and ensure that fans get the highlight videos they want.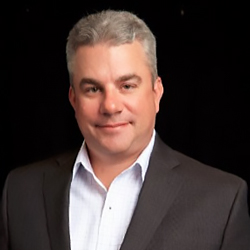 The use of video in sport is well established. Many major sports provide video libraries to clubs and coaches. This allows them to do their research before matches and to evaluate player performance. What is different here is that the focus is on the fans rather than on the players.
According to Noah Syken, IBM VP of Sports & Entertainment Partnerships: "The US Open is packed with so much action across so many courts that even the fastest video team is challenged to keep pace with what's happening. To meet that challenge, Watson is now watching the matches alongside the USTA to help bring fans closer to the best moments across the courts shortly after they happen. We're seeing this technology come to life through tennis, but the entire IBM Watson Media portfolio has the potential to impact many industries."
How does Watson Media work?
The first Watson Media solution is called Cognitive Highlights. It detects the most important moments in the match by analysing a range of data. That data includes match statistics, audience noise and the reactions of players. The latter includes the facial expressions of the players.
Once the data has been collated Cognitive Highlights ranks the shots from seven different courts at the US Open. Those shots are then curated by the system making it easier for the US Tennis Association (USTA) team to create their highlights packages.
According to the press release the finished highlight videos will be available in four ways:
Each day, the USTA will post a Highlight of the Day, as ranked by Watson, on its Facebook page.
Fans that "favorite" players on the US Open apps will receive real-time push notification alerts about those players' highlights. Fans on iOS 10 can play the highlights within the lock screen.
On the player bio page, video highlights will be available across all of the USTA's digital platforms.
Onsite in the player's lounge and in the fan-facing IBM Watson Experience on the plaza near Court 9.
A wider audience than tennis
Sports events and clubs are keen to engage more closely with fans. They are spending significant sums of money on new stadium systems to provide fans with new data. Those same systems are also aimed at increasing fan reaction to events. Cognitive Highlights is likely to be rolled out across other sports very quickly. One obvious candidate for this would be the Atlanta Falcons with whom IBM has recently signed a deal to provide stadium technology.
It is also likely that TV and online news sources will be interested in this solution. They are all engaged in a ratings battle during major sporting events. The Commonwealth Games are coming up next year in Australia. With multiple sports taking place across several arenas, it would be a serious test of Cognitive Highlights. 2018 will see the World Cup held in Russia and the Winter Olympics in Korea. There is also the Olympic Games due in 2020 in Japan.
There are many other major sports championships that take place every year in tennis, golf and football. All of these are rich sports where broadcasters and organisers will want to improve their engagement with fans. Other sports such as rugby, hockey and athletics will also be interested in the potential to reach audiences who are unable to get tickets.
At present, highlights packages are the province of the TV stations. However, sports such as F1 and MotoGP currently offer their own TV channels for fans. It will be interesting to see if they take advantage of Watson Media to extend their own highlights programmes by embedding its content into their apps.
What else can Cognitive Highlights offer?
For those sports looking to maximise the content that they are capturing Watson Media is looking to add new capabilities. This is likely to include:
Content Search & Discovery: Refined, detailed searches of content down to the scene level based on rich metadata identifying items and context.
Recommendation Uplift: More informed suggestions of new content for viewers based on a deeper understanding of video content.
Intelligent Closed Captioning: Speech-to-text that can transcribe audio and improve by learning topic-specific terminology.
Spotlighting: Identification of content – such as violence or adult language – that may require further screening and labelling
Some of this will be welcomed by fans as it will increase their engagement with the players and events. Some features, such as spotlighting, will be of use to police and broadcasters. It will enable violence at sports events to be better analysed and could even improve the ability to detect those subject to exclusion bans.
Broadcasters often come under fire when adult languages from players is broadcast. Being able to detect this and block it before broadcast and highlight reels will reduce the risk of a fine from the authorities.
What does this mean?
Fans spend a lot of money at sporting events and festivals. Many feel that they are beginning to get less and less for their money. On the other hand, event organisers want to improve their revenue from the fans. One way is to increase fan engagement but that can be difficult to get right and if often down to judgement calls by the onsite media teams and directors.
Watson Media is offering a better way. IBM is drawing on the work it has invested in Watson to do sentiment analysis and its significant investment in video technology. If Cognitive Highlights is a success and IBM can deliver other Watson Media services that can be easily consumed, it could see a significant return on the revenue given the major sporting events coming up in the next 18 months.
For sports fans this is the sort of technology that can make apps a real success. Many cannot afford tickets for the larger global events. To be able to get highlights packages that really do show the best moments of an event will be something many will consider paying for.