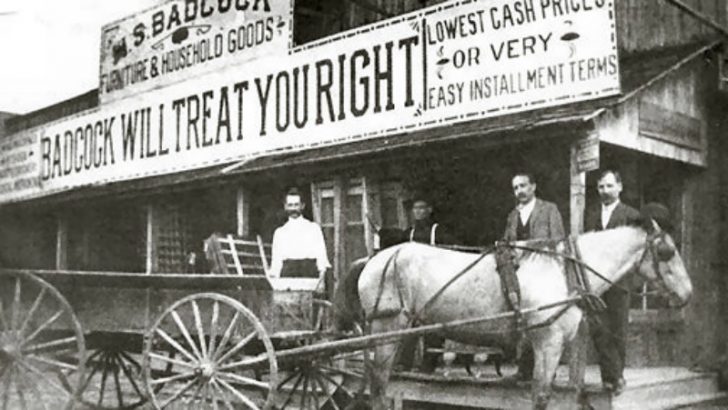 Infor has announced that W. S. Badcock (Badcock) has added Infor Talent Science to its portfolio of Infor products. Badcock is a leading furniture retailer with 300 stores in the South East of the United States. On October 2016 they selected Infor retail CloudSuite, to replace their legacy systems for HCM and finance. That replaced their legacy Lawson ERP software.
Infor Talent Science provides organisations with a cloud based solution that assists companies during the hiring process and beyond. With the implementation of ERP well underway, it is an indication of how well it is going with a further investment in Infor by Badcock. Lori Walsh, Vice President of Human Resources, W.S. Badcock Corporation commented: "We are in the process of replacing our legacy ERP systems with Infor to keep our back office strategies as responsive as possible, and we believe that expanding our partnership with Infor to include human capital management applications will reduce administrative burdens and help us strategically select the right candidates to support our operations, better positioning us for future growth."
The power of four
It seems likely that Badcock will implement the whole of the Infor Talent Science suite. This includes employee selection, talent management and succession planning. When this is added to the Infor HCM product the four pieces of functionality work seamlessly together.
Using Infor Talent Science Badcock like other customers will leverage the behavioural analytics capability that matches a job to an applicant. This has several benefits, it cuts down the time to recruit and also ensures that new employees are more likely to be engaged in the culture of the company. Once the complete solution is implemented, Badcock will have automated many of its HR processes, from selection, through to recruitment, onboarding and employee life. This should free up the HR team to spend more time on strategic planning. Walsh added: "Our company is focused on utilizing technology in order to be more agile and to better service our customers, employees and suppliers."
Metrics key for success
When implementing a new solution it is always important to have a focus on what the deliverables are. Greg Reeves, Vice President and CFO, W.S. Badcock Corporation indicated that at least one of these is focused on improving the hiring process. Which ones might he consider? Time to hire, cost to hire, retention of new staff, are three simple ones that Badcock should consider measuring. Another harder one to measure will be the amount of time that the HR team spend on the hiring process. Infor Talent Science should significantly reduce that time. However, it is actually the quality of the new hires and how successful they are in the business that could be really important.
Infor Talent Science is winning some significant business in the US. Another recent win was Papa Gino's in New York. For retailers that risk a rapid turnover of staff, reducing that turnover and employing staff that increase customer satisfaction, is vitally important. Reeves is keen to measure the success that Infor Talent Science brings across the whole business.
Infor claim that Talent Science will improve these metrics and the release added : "Infor Talent Science (customers) have reported a decrease in voluntary and involuntary turnover, increased sales per hour, improved achievements in sales percentage to goal, and higher customer satisfaction surveys."
It is not just a retail solution
While Infor Talent Science has seen recent success in Retail, it is not the only industry where it is applicable. As the Badcocks decision has shown it is not just in high turnover restaurants that it is applicable. As the ticket price of items increases, different approaches and personalities are needed. Different stores have different cultures.
Corey Tollefson, Senior Vice President and General Manager, Infor Retail commented: "There is no one size fits all approach for retailers, and Infor is committed to developing specialized tools that help our customers stay one step ahead of their competition. This especially rings true with recruitment, and having the right teams in place to create memorable customer experiences."
What does this mean.
Infor Talent Science was formed from the acquisition of PeopleAnswers in 2014. With the increasing penetration that Infor Retail has in the market, it seems to be opening up more opportunities for the solution. Talent Science is a differentiator in a tough market. It will be interesting to see whether it can help provide a foot in the door at some companies. Rather than a increase in wallet share like it did at Badcock.