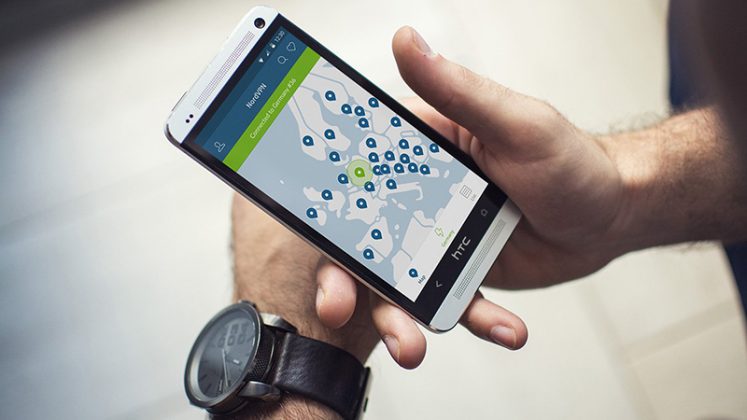 NordVPN has taken on the Chinese government with its latest update for Android. The company says its Android App has been specifically adapted to get around the Great Firewall of China. The timing of the release is good. In the last month Apple has withdrawn VPN products from its store. Meanwhile other sources are reporting a major crackdown on VPN developers in China.
According to Marty P. Kamden, CMO of NordVPN: "NordVPN believes that online privacy protection, as well as access to the world wide web, should be available to everyone with a computer or smart mobile device. NordVPN stands for borderless and free Internet, and hopes to help Chinese users take advantage of the unrestricted global web with our updated Android app."
What is in this latest NordVPN Android App?
According to the brief press release the latest NordVPN Android App features include:
Access NordVPN service on up to 6 devices with 1 account
Choose from over 1,000+ servers worldwide
24/7 Customer Support accessible from the app
Integrated access to SmartPlay – an encrypted SmartDNS
UX Focused Design
Military grade encryption
One of the challenges for Android users in China is access to the Google Play store. With Google banned in China, users can download the VPN direct from the NordVPN website. Users simply need to register their account on the company's website in order to download direct from there. The Chinese government is currently forcing ISPs to block so called unauthorised VPN vendors. It will be interesting to see how long the NordVPN website is available inside China.
Another challenge for users will be ensuring that they only connect to the official NordVPN website. There are a lot of sites offering Chinese users access to supposedly well known VPNs. Many of these sites are fake and are offering either infected VPNs or VPNs with built in backdoors that still allow the government to track users.
What does this mean?
When the government in China announced this latest crackdown on VPNs there was a lot of fuss from the software industry. However, in the four weeks since the announcement there has been a deafening silence from vendors about what they intend to do. NordVPN has now broken ranks but there has to be questions as to how long it will be before the Chinese government blocks any access to its site.
It is notable that this is an Android only release. NordVPN for iOS is not available in China and the only way to get it onto an Apple device would be to jailbreak the device. This would leave users open to a range of malware attacks and unsupported by Apple. What will be interesting is to see if that has any impact on Apple sales in the country. NordVPN is offering to protect Apple desktop and laptop users via its website.
With Russia starting to emulate China's censorship of the Internet and apps, it surely won't be long before the company announces a special version for Russia.