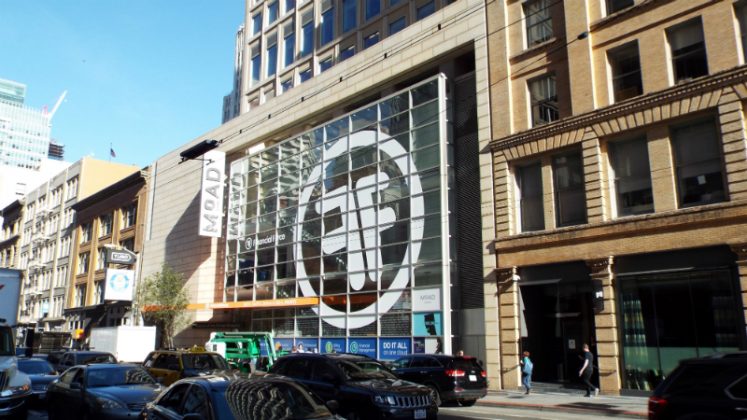 FinancialForce has announced a change in CFO at the company. Gordy Brooks will succeed John Bonney in the role. This sees a continuation of the transition of the senior management team by Tod Nielsen, CEO. Brooks is a veteran CFO of companies such as Citrix GetGo, Aerohive Networks and Blue Coat Systems.
Nielsen commented: "Gordy is one of the top CFOs in the industry, and will be an extremely valuable addition to the team as the company continues on an exciting, and rapid growth trajectory. His breadth of experience in leading companies through both growth and various stages of capital development – including a successful IPO – is perfectly suited to help FinancialForce achieve and exceed its goals."
Brooks met Nielsen while the former was working as a corporate consultant at BEA Systems. He advised Nielsen on his first startup after the CEO left Microsoft. Enterprise Times spoke to Brooks about the new role.
Why now why Brooks
It was clear that Nielsen has employed Brooks for his experience in taking a growing company to the next stage. Brooks commenting his resume said: "If you look at those three, Bluecoat, Aerohive and Citrix Getgo, taking one company private (Bluecoat), one company public (Aerohive) and one was hived off from the mothership Citrix. The intention was to take Getgo public but the merger with LogMeIn had too many synergies.
"The key of all three applied here is all about maximising shareholder value. As a CFO you can't get fixated on specific outcome and manage with blinders on. The role of the CFO is to ensure you are managing towards maximum leverage and optionality. In a company this size or any other, to be a going concern and to have an independent future. You always keep your eyes on options for the company, what best maximises shareholder value whether private or public."
So why is Brooks taking over from Bonney? Gordy answered: "The approach was at this stage of the company. John has done a fantastic job of managing financially to this stage. Tod wanted to bring in someone that has experienced these transition phases to the future whatever the outcome is. To not have it be a new endeavour for a CFO. Who can use experience and apply it to whatever circumstances. It is part of the natural evolution of leadership at this stage of a company. Tod bringing in Fred is another example of this."
There does seem to be a smooth transition at FinancialForce. Bonney has not yet left the company and is helping with that transition. It will be interesting to see where Bonney goes next. He has helped accelerate the growth of the company and is a part of its success. While he may be disappointed not to be part of the next stage he will no doubt find a position in a company looking for the same success.
So what is the challenge
Brooks started on Monday, so while he did carry out due diligence before starting the role, he is still evolving his understanding. He found the investment by a competitor (Unit4) in the company unique in his experience. As FinancialForce grows it will be interesting to see how that ownership manifests. To date Unit4 has been very hands off.
We asked Brooks about the greatest uncertainty FinancialForce faced currently. Brooks answered: "There's two things: what you control internally and what you don't control externally. There is a great article in the Economist piece about the rate of change. How things are accelerating for everyone. For anyone specifically in software or SaaS its about making sure you're keeping up with the rate of change and stay in a path to be in line or ahead of that rate of change. "
So how will Brooks address this challenge?
"Assuming the markets and those elements we can't control hold together we need to make sure that we are structured and managed to keep up and ahead of the rate of change. Making sure we're making the right investments in the right time and right place with as much information and thoughtfulness as we do to avoid getting blindsided by changes in the marketplace that we didn't see."
With his experience in Silicon Valley he has also seen companies fail, we asked how companies can grow successfully.
"In this stage in general, one of companies' dominant constraints is being disciplined with resource allocation and continue to move to a repeatable model. I see a lot of companies in the valley that have challenges at this stage. They get unfocused on resource allocation and endeavours. I call it manage by exception whether it is deals you do or the market you go after. Not focusing on repeatable business model in your market. My team's role is to help keep leadership focus with right metrics to evaluate that focus.
"At this stage it is being hyperfocused about on what market we are addressing. What business model we are trying to scale and to make the most effective use of resources."
We asked Brooks if he was involved in the decision to stop developing HCM, he wasn't. He does support the decision though commenting: "Talking to Tod about the thought process and reading public materials it is a good example of focusing on core assets and areas to have most leverage. Finding a partner to go ahead to service those things that we consider non core assets. It is a good example of being able to get those resources aligned. "
So where are FinancialForce heading now
Nielsen has spoken about maintaining and accelerating the growth. Last year that stood at 40% and FinancialForce reach $100 million revenue run rate. Is that ambitious enough?
"We are a late stage private company. We are venture backed so it is all about growth. By definition in the tech markets you need to be at 30% growth or higher so being in that range is critical for us. I don't have a perspective yet as to whether our growth ambition is enough but at this stage it's about how we use resources to attack the market opportunity where we can. One of the keys for me is to work with Tod to work out whether we should be more ambitious or not. Where is the sweet spot in that combination of growth and resource capability."
While it will reasonably, take time to work out what the growth potential is at FinancialForce, we asked Brooks what metrics were his favourite:
"From an operational standpoint as a software as a service companies. The cost to acquire a customer (CAC), the renewal/retention/attrition rate and the long term value of the customer. Lots of financial metrics on P&L and  balance sheet etc but for a SaaS company those three are the most indicative metrics on success you are having in the target market."
Brooks then answered the question, Why?
"Cost to acquire is about efficiency in customer acquisition so that you can scale. Part of this is that you remain ever more efficient at customer acquisition and acquiring additional revenue. Which means you've found your sweet spot and can put more investment and know it will scale ever more efficiently, It's the golden path." 
Companies want to see a downward trend on this metric, not upwards as it indicates efficiency within the sales and marketing functions according to Brooks. He then integrated the three metrics together.
"There are industry benchmarks across SaaS of where the optimal number is(for Cost to acquire). Cost to acquire the subscriber is added onto by the renewal and retention rate. They work together in the financial model. I want to have an efficient renewal rate so that I am not losing subscribers so I avoid paying for more subscribers and then I want to be able to upsell them to the entire portfolio of products over time. It is less costly than acquiring a new subscriber. It is about how you scale those elements to help drive the profitability of the financial model over time and drive down sales and marketing costs, which is often their biggest investment at the same time."
So what does this mean?
Brooks comes out of a nine month rest during which he has recharged his batteries for the work ahead. He spent time with his family and spent more time with the non-profit organisations with which he is involved. He added: "For an exec in the Valley, especially in the CFO role, these times away from industry are helpful to recharge. It is a grind in silicon valley and making sure you can come into work every day and lead and help motivate everybody and be inspirational for company. Having those breaks give you a new perspective in life and allow you to bring more energy into your next endeavour."
He certainly seems enthused and on day three has his finger on the pulse of the company. It will be interesting to see how he, Nielsen and Fred Studer, CMO work together in the coming months.
For FinancialForce it should mean more focus. They may look to concentrate on certain verticals where they perceive if not a gap then opportunities to grow. Where that focus lies will be interesting to see. Also whether FinancialForce further shelve plans to internationalise. They are successful in the North American, Australian and UK but internationalisation is expensive in both resources and time.