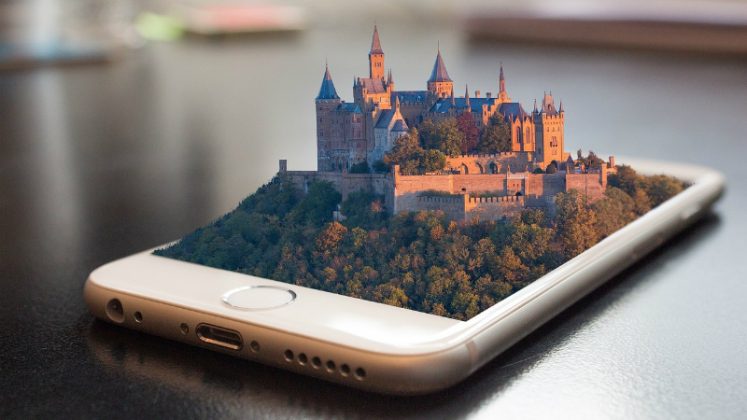 It is a sad fact one cannot rely on most vendors to update our existing smartphones, though there is one exception. But, beyond this exception the onus lies with the buyer. All too often, usually within two years, your smartphone is obsolete. The formal launch of 'Android O' on August 21st serves to re-emphasise this, for enterprises and end users alike..
The exception
Let's start with the exception – Apple with iOS. Overall, Apple must attract plaudits in the update arena. Each year (thus far) there is an iOS revision. Normally, this will install onto previous iPhone (and iPad) devices, perhaps going back as much as 3-5 years.
Each new version of iOS has new features. Inevitably older devices run more slowly after each revision. It becomes the user's choice: is the device now so slow or so obsolete that one should replace that smartphone or tablet? This is how Apple ensures obsolescence. At some point Apple announces it latest and greatest will not run on an older device.
Not true for Android smartphones / devices
This is not so for Android. Though Google updates Android on an annual basis – we have had seven versions and are about to move to the eighth with 'Android O' – there is no certainty that your device, whether smartphone of tablet, will receive that update.
The reason is complexity. The Android ecosystem is complicated, an unholy mix of Google, device manufacturers and distributors (such as telcos). If you are lucky your manufacturer may work to bring you a new version. But there is no certainty.
Take, for example, Samsung. In general (nothing is certain in the Android world) Samsung will deliver you one Android version update beyond the version running when you bought your device. If you bought a smartphone or tablet with (say) Android 6 on it you will probably receive Android 7 – but not 8.
Other manufacturers differ. Some are worse and others a shade better. And they have good reason. Many of the telcos have their own bizarre implementation requirements, all intended to lock you in and encourage you stay on their network and/or to upgrade.
Is this the only choice?
In the Android world there is no obvious way to escape these device handcuffs. But there is a non-obvious one if you have some technical skills: alternative ROMs.
Again using Samsung, take the Note 3. This was launched in 2013 and came with Android 4. It was, and is, a popular device, aided by a generous (for then) 3GB of main memory.
Samsung duly upgraded Note 3 devices to Android 5. But that was that. It did not provide Android 6 or 7. No patching or improved security, after Android 5 was installed has been available from Samsung.
But it is still a competent device, even four years later and long after any warranty has expired. In the telcos, and some manufacturers', worlds, such a state indicates you need to upgrade. This is unlike the PC world where updates to Windows, Linux or OSX tend to arrive and be installable for years after you bought a device,
Rather than buy a new device when you have a perfectly servicable one, it is time to investigate those alternative ROMs (different versions of Android built by enthusiasts). Head for the web and you can find ROMs for many devices, but not all. (Your starting point should be www.xda-developers.com).
In the case of the Note 3 there are several different implementations of Android 7. None are perfect. Not all functions work. But most are more efficient with longer battery life than the earlier manufacturer/telco versions. And updates keep coming.
There are two caveats.
For obvious reasons ROM builders focus on popular devices, not exotic or quixotic ones. If you have bought some unpopular smartphone or tablet, don't expect the improbable.
The second is that one needs to be cautious when downloading ROMs. Just because you think it will give you advantages doesn't mean it won't have extra functionality embedded such as malware.  This is growing problem for mobiles and checking that the ROM was validated is a sensible precaution. The XDA-developers forum is self governing but there are posts that acknowledge it has happened.
What does it mean
The moral here comes in two parts:
Apple, to date, will look after you for several years with iOS; the decision you have to make is if you will pay Apple's 'distinctive prices' and accept that 'Apple knows what is best for you, not you'.
In the Android world, buy popular high-end devices; these are the most likely to attract ROM builders who will 'update' your device with later Android versions (including Google Apps) for many years.
This applies as much to enterprises as to individuals. The difficulty is assessing which devices will be popular. This means waiting until after a product launch, rather than rushing out to buy the latest and greatest, to assess which have attracted an audience.
It would all be much simpler, and cheaper, if non-Apple smartphones were more like PCs. They are not. There is little sign that smartphone, or tablet, vendors will change their spots.