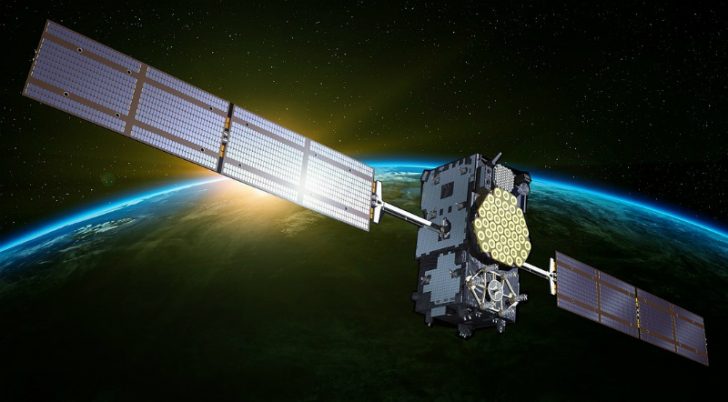 The Blockchain and financial cryptography Blockstream has announced the availability of Blockstream Satellite. This is a service which broadcasts real-time Bitcoin (BTC) blockchain data from a group of communication satellites to almost everyone on the planet. Blockstream Satellite's importance lies in the enabling of broader participation in Bitcoin, and potentially in other areas of the cryptocurrency world. .
"Bitcoin is a powerful and transformative internet native digital money that has blazed a trail of disruption, with its full potential yet to unfold. Because it's permissionless, Bitcoin enables anyone to freely create new financial applications and other innovations that use the blockchain that haven't been possible before," said Dr. Adam Back, co-founder and CEO at Blockstream. "Today's launch of Blockstream Satellite gives even more people on the planet the choice to participate in Bitcoin. With more users accessing the Bitcoin blockchain with the free broadcast from Blockstream Satellite, we expect the global reach to drive more adoption and use cases for Bitcoin, while strengthening the overall robustness of the network."
Blockstream Satellite
Blockstream Satellite is the world's first public satellite service. It enables anyone to operate and maintain Bitcoin nodes, without the constraints of traditional network connectivity.
To achieve this, Blockstream Satellite sends blocks in real-time, as well as recirculates older blocks, providing free access to the Bitcoin blockchain for both long-time and new users of the cryptocurrency. In addition, Blockstream Satellite provides an additional layer of reliability for blockchain data in the event of network partition.
The Blockstream Satellite network currently consists of three geosynchronous satellites. These 'fly' at various positions over Earth to cover four continents — Africa, Europe, South America, and North America. By the end of 2017, Blockstream Satellite will add additional satellites to provide worldwide coverage. The objective is to reach nearly every person on the planet.
Ground stations, called teleports, will uplink the public Bitcoin blockchain data to the satellites in the network. This then broadcasts the data to large areas across the globe. Additional teleports will be built in phases to enable worldwide that coverage.
Blockstream Satellite technology
Blockstream Satellite makes extensive use of open source software. For example, it uses GNU Radio, an open source software development toolkit. This enables the cross platform implementation of software-defined radios (SDR). In turn, the use of SDRs eliminates the need for specialized hardware which reduces costs and makes the technology widely available.
To ensure performance and reliability, Blockstream Satellite utilizes the Fast Internet Bitcoin Relay Engine (FIBRE). This is another open source protocol. It is based on several years of experience operating and studying the Bitcoin Relay Network.
In combination these open source technologies power the Blockstream Satellite network which make possible a free service that is reliable and cost effective.
What does it mean
At present the cryptocurrency/ICO environment is largely a first world phenomenon. Without Internet access you cannot participate in Bitcoin, or potentially Bitcoin Cash or any of the myriad of other cryptocurrency or initial coin offering possibilities.
In contrast, this Blockstream Satellite initiative aims to reach, by the end of 2017:
the billions of people in the world without internet access
places where bandwidth prices make participating cost prohibitive.
Of course, would-be users must have the relevant equipment to participate. In addition, those teleports must appear. But no longer will basic infrastructure be lacking. The real questions then becomes:
will the Blockstream's approach prove economically viable?
will there be sufficient user interest to sustain the business model?