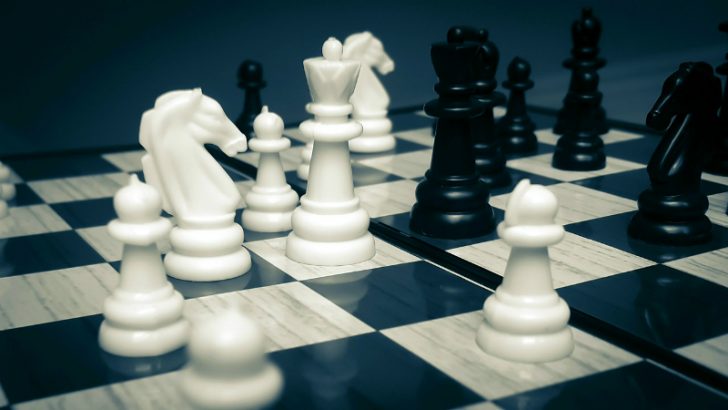 Last night William Ackman, CEO Pershing Square Capital Management presented a massive analysis of the current state of ADP. The ADP initial reaction to Pershing Square Capital Managements comprehensive presentation was to brush it off. The language used was similar to that made in earlier statements. There was one statement that referred directly to the criticism by Pershing Square.
"… We are accelerating investments in R&D to provide best-in-class cloud-based HCM solutions, migrating numerous customers to our strategic platforms, streamlining operations, rationalizing our footprint, and taking actions to improve client satisfaction and retention — all while continuing to outperform for shareholders."
So what did Pershing Square say?
A lot! The presentation was nearly three hours long, supported by 167 slides. It culminated in a call to action that asked shareholders to vote for change at the next shareholder meeting on September 8th. The ADP shares dropped 5.78% to 104.68 yesterday. The presentation can be accessed here, (registration required).
The presentation used evidence that was publicly available and collected over a period of six months. Executives who had left ADP at least 18 months ago. This was in line with Pershing Square compliance procedures, not to interview more recent employees. There was also information from industry analysts such as Gartner and Nucleus research.  As no inside information was used, there is always going to be a question over its strength. However, the depth of the analysis that Pershing Square presented was compelling.
What Ackman couldn't provide was the existing ADP plans that ADP and CEO Carlos Rodriguez has to resolve some of the issues he highlighted. Ackamn laid out a five point plan that he believes will see ADP perform even better. Those five points were:
"Fix the corporate  structure." Changing the current matrix structure, improve company culture and cut costs. He cited ADP's large real estate portfolio as an example of corporate bloat. He also believes that the management structure needs updating with new blood from outside the corporation.
"Accelerate investments in necessary product and back-end improvements." He criticised ADP for buying multiple systems that did not integrate. The strategy of buy rather than build was flawed. Despite that, he did not rule out the acquisition of a major player in the HCM market, adding yet another application to the portfolio. This is simpler said than done. Other companies such as Aptean buy and don't integrate. Where as Infor, have bought and now integrated their products into a single architecture. That work isn't complete but there is now a vision to do so. Pershing Square may be right in the analysis. One suspects that mistakes have been made.
"Accelerate product migrations, sunset back-end systems, and cut associated legacy spend, with some reinvestment in product and other back-end improvements or other growth initiatives."  This sounds so simple and yet SAP, Oracle and Infor as well as many others are all trying to do so. The problem is that customers do not always want to change from those legacy systems. ADP is often contractually committed to maintaining them.
"Reduce excess support personnel; focus on value-added services." Pershing Square believe that ADP has too many staff to support users. Greater efficiency and better products would reduce these without lowering service levels. While the presentation did note that those service levels help with customer retention, the weaker products are still losing customers.
"Increase sales force productivity with better product offering." Pershing Square believes that ADP has been chasing sales by increasing footfall rather than improving products. This is unsustainable in the long run.
What happens now
It will be interesting to see how ADP react now. Will they answer the ten questions below that Pershing asked of them in public or even to shareholders.
What is the mix of revenue by sub-segment? What are client count and revenue trends by sub-segment over time?
What is the breakout of ES and PEO (gross and net) bookings over time?
Why is sales force productivity declining so dramatically?
What is the recent growth of payroll vs. Beyond Payroll?
Why is the uptake on Vantage so slow relative to competitors when ADP has a huge installed base and immense resource advantages?
What is the current margin and structural potential margin of each sub-segment? Are you performing in-line with Paychex in SMB (ex. Float, incl. Corporate)?
What is the intended payoff from the Service Alignment Initiative?
Why has there been no labor productivity, in a business with scale efficiencies, and an industry environment of significant technological improvements and automation?
What percentage of service activity is product support vs. value-added service?
Why were CDK margins nearly half of their potential under ADP's ownership?
At the next shareholder meeting on September 8th will see Pershing Square aim to get seats on the board. Ackman's language is almost conciliatory with ADP, he certainly does not want to make an enemy out of all the existing shareholders. He also clarified that: "We never asked for five directors on the board" and believed this may have been a miscommunication during the earlier meeting. He presented several possibilities for board members including those he has actually put forward, himself, Veronica Hagen and Paul Unruh.
What does this mean
Pershing Square has put forward some powerful evidence which shows that an apparent change in strategy could lead to better return on investment for shareholders. There is probably no perfect strategy for Rodriguez at this time. If he opens up his playbook this could disadvantage ADP against competitors, though Pershing has given them powerful ammunition already. If Rodrigues remains tight lipped, then he could be seen to be ignoring mounting evidence that ADP has its strategy wrong. He might refute specific criticisms with evidence that does not expose ADP. However, will that go far enough for shareholders, it will be interesting to see. Ackman is taking a gamble he can convince shareholders to vote for change, he has now presented his case. Ackman has now revealed his hand, it is now Rodriguez turn to play.