Rimini Street has announced yet another impressive set of results. This is its 46th consecutive quarter of sequential revenue growth. Revenue for the quarter increased to $52 million, a quarterly increase of 37% and only just below the 42% from last quarter. When compared to Q1 2016, the growth trajectory has slowed a little (down from 41%) but is still impressive none the less. As companies grow larger it becomes harder and harder to sustain the growth in percentage terms.
Focus on the positives at Rimini Street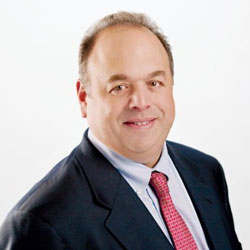 Seth Ravin, CEO Rimini Street commented: "Rimini Street continued to execute its global business plan with a relentless focus on delivering high quality, ultra-responsive support to its global clients, while expanding its product and service portfolio, growing its global workforce and delivery capabilities, and achieving record quarterly revenue with our 46th consecutive quarter of revenue growth."
Ravin also referred to the merger with GPIAC that is imminent and will see Rimini Street listed on NASDAQ. This will see a change for Rimini Street, as they will almost certainly do an analyst call that might lead to some interesting questions about their projected growth. The merger is due to close in September and Q3 results should be as a listed company.
The published numbers are impressive. Annualised subscription revenue is $209 million, up 37% year on year. Deferred revenue of $170 million, an increase of 29% year over year. Profits for the first half of the year are also up to 63% from 58% for the same period in 2016. Once listed Rimini Street might issue its full balance sheet and it will be interesting to see where its focus is.
Retention rate was announced for the first time in the results. It stands at an impressive 94%. There is no explanation why the 6% were lost though. It is possible that it was due to M&A activity, but also because of cloud migration projects or dissatisfaction. The latter two might raise concerns about how Rimini Street can sustain its growth and revenues in the longer term.
Growth due to new clients
Its growth seems mainly due to new clients, though there is no clarity on this. It signed 100 new clients in the quarter alone and announced Atento as a new client in Latin America. That region is one where Rimini Street are investing, they recently moved to new offices there. Atento reduced their SAP maintenance fees considerably and also saw an increased resolution rate.
Rogério Ribeiro, CIO at Atento for Latin America, Europe and Central America commented: "We have a very high maintenance cost compared to the return we receive for such a considerable annual investment. By switching to Rimini Street for support, we immediately reduced our annual support fees by 50%. However, when we factored in all support ticket requests we had opened with SAP that were never resolved and that we had to support ourselves, we calculated our savings to be approximately 60% of our total annual maintenance costs."
This is a message that is consistently repeated by Rimini Street clients, and one does wonder what SAP and Oracle are doing to halt the drain of customers. The concern for Rimini Street is how long they will retain them. While Atento see no benefit in migrating to S/4HANA yet, the inference is that they will do so in the future.
Expansion lowers risk
Rimini Street continues to expand, increasing its headcount by 17% to 909 professionals during the year. It is no longer reliant on just SAP and Oracle. Earlier this year it announced it has extended database support to both IBM DB2 and Microsoft SQL databases. This is a sensible move as it will provide an even longer term revenue stream than that provided by SAP and Oracle legacy applications. In total the company now has 19 different product lines. Cogniscent of the growing demand for security services they also launched Rimini Street Advanced Database Security.
Geographic expansion also continues. From Latin America to eastern Europe and Israel where they doubled the number of customers. Though Rimini Street did not offer to state what that number was.
What does this mean
Ravin is leading his organisation towards a public listing. That will see it unveil more information about its finances which will provoke deeper analysis. This could be a good thing, as it will allow the company to raise further funds to accelerate expansion. That expansion was hindered by the court case with Oracle over the last couple of years. The diversification of its product portfolio is welcomed. If it delivers growth in these sectors could see its share price soar. The interesting thing is whether it becomes a target for acquisition once listed. It will be interesting to see where the share ownership goes and whether an offer comes in.