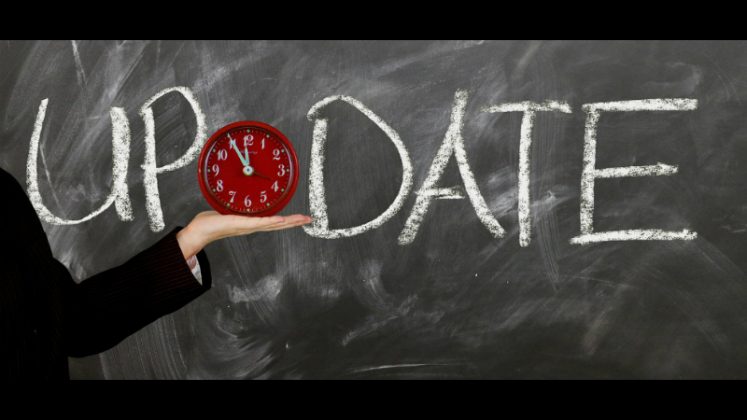 SAP has announced its third release of the year for SAP S/4HANA Cloud with 1708. It is packed with updates for both different industries and geographies. The initial press release focused on areas such as finance and procurement, manufacturing, professional services as well as the geographical updates. Digging into the details of the release though there is far more to this release.
SAP is also claiming that much of this release is due to customer and partner feedback. What is odd about that statement is many of the features that are release are fundamental to the industries concerned and it is surprising that they weren't included up front.
Throughout the whole of S/4HANA there is deeper integration with SAP Analytics Cloud.
Automation in finance
SAP has introduced several automated features in the new release. There are improvements within treasury management, for example, that help analyse currency risks. There is also integration with OpenText that automates simplifies invoice processing. The OpenText OCR, scanned images are analysed and processed automatically. Data is harvested from the invoices which reduced the processing time. Additionally, administrators are now able to set up automated approval workflows for both purchase orders and supplier invoices.
There are also updates to risk management, contract and lease management as well as debt and investment management. Analytics is now embedded within planning to help organisations with the financial planning, budgeting, and forecasting processes.
Procurement compliance improved
There is the addition of legal content management in the procurement process. Users can request legal content for their needs. This includes documents such as customer contracts, supplier contracts, policies, non-disclosure agreements and others. There is also a single dashboard from where the progress of these documents is monitored.
Additionally there are embedded analytics throughout the procurement process. This enables purchasing professionals to better analyse supplier performance and pricing from a single location.
Professional Services Enhanced
The market for professional services is getting crowded but it is also growing. SAP has invested significantly in new features for S/4HANA to capture a share. There are improvements to resource management, time and expense management and project profitability.
It is difficult to assess the solution against other applications without a bigger overview. However, the updates seem more about catching up with the competition rather than leap frogging it.
Enterprise Asset Management
SAP has also improved the feature set of Enterprise Asset Management (EAM). It has targeted increasing efficiency for technicians with the introduction of the report and repair malfunction app. This provides technicians with a single location where they can carry out all their tasks. These include reporting faults, time recording, root cause analysis and tracking the progress of repair tasks.
There are also improvements in breakdown analysis reporting. This is backed by enhanced materials planning. This ensures that materials required for maintenance tasks are in place at the right time. Scheduling the availability of inventory in the right quantities at the right time.
Manufacturing
Product lifecycle management is improved. For R&D teams, recipe development is available. Engineers can modify recipe processes or ingredients and the resulting formulae can be passed to manufacturing easily.
With an awareness that manufacturers are now required to personalise items there is the introduction of advanced variant configuration. This enables information obtained by sales teams about the latest trends to quickly impact product configuration in manufacturing. This is done through real time analytics of sales orders.
Manufacturers are able to make to order or make to stock. This enables companies to be more flexible to customer demand as the situation warrants. It also makes it easier to correctly price products based on whether the item is personalised or a standard configuration.
The MRP (Materials Requirements Planning) has been enhanced based on customer demand. Customer orders now help drive stock levels ensuring that buffer stock is at an optimal level. However, companies will need to be aware of the impact of cancelled orders and consider what is relevant for their organisation.
Companies are now able to integrate third party warehouse systems. This is done through a third party solution using IDoc technology. It will be interesting to see which third party the software is integrated with.
And for Multinational companies
The financial planning, consolidation and profitability calculations now work across subsidiaries. Further functionality will be added in later releases. SAP S/4HANA is now available in 25 countries with the addition of Sweden and Ireland. There is now support for 15 languages with Arabic, Italian, Korean, Swedish, and traditional Chinese included in this release.
The solution is also available from four data centres globally, Europe, Australia, US and now Osaka in Japan. Osaka came online in June 2017, enabling Asian and especially Japanese customers access to local hosting. It will be interesting to see how quickly SAP expands availability to other nations. Data sovereignty is still important for many organisation and SAP may need to open up more data centres.
What does this mean
This snapshot of the updates is not fully comprehensive. There are improvements to Sales with omni-channel convergent billing. This enables the creation of a single invoice from multiple channel sales.
However, the set of features is impressive considering it is only one of three annual updates. Whether SAPs larger and more complex customers believe that it is ready for them to move to is still up for debate. They won't be small projects and it will be interesting to see how many more customers they can persuade to move with this latest round.
From most news around the globe SAP is losing market share to the new born on the cloud competitors. It needs to halt and reverse that trend quickly. This release is an indication of the depth that SAP has in its development function. While other companies are continuously knocking SAP it is fighting back.