FinancialForce has announced a major expansion of its Granada office. The company bases much of its R&D in the Spanish city and will grow the number of employees there significantly. There are already 17 jobs available in the office which has more than 50 employees. While FinancialForce did not want to reveal the exact numbers the inference is that after the initial growth in 2017 another phase will follow in 2018.
The roles currently include software engineers and technical authors. However, according to FinancialForce they are also looking for subject matter experts for Finance, Accounting, Professional Services Automation and Human Resource Management.
Applications are welcomed from both graduates and experienced professional as it looks to grow its Spanish office substantially. It is also recruiting staff in its other offices, with significant R&D roles also available in Harrogate.
Refocussing FinancialForce
The announcement comes at a time when FinancialForce is look to scale its growth under Tod Nielsen. It is also refining its focus. At Community Live in Las Vegas this year the company announced a strategic agreement with ADP.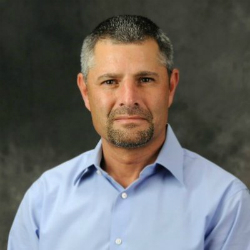 Refocussing clearly doesn't mean paring back. Nielsen is investing in development to improve the functionality of the Financial and PSA products to accelerate the growth. FinancialForce will create some new teams as part of the expansion. However, they were not clear about the responsibilities of those teams.
While the details of what the team will work on is under wraps the press release states "…multiple revenue streams, improved forecasting, profitability with insights, and predictability …". They could extending the integration of Salesforce Einstein. They may also add deeper integration to the ADP HCM solutions that will replace FinancialForce HCM in the near future. It will be interesting to see how embedded Einstein into FinancialForce can become over the coming months. FinancialForce are also recruiting developers in Harrogate,
A spokesperson from FinancialForce commented: "We are already working with the Einstein technologies and will be making product announcements in due course."
The investment will enhance its Financial Management and Professional Services solutions. It could also open them up to new services verticals in its quest for growth.
Jonathan Schoonmaker, SVP Human Resources at FinancialForce said: "As we continue our mission to provide high quality product innovation to our customers, we know that we need to continue our investment in people and teams to drive that. We have a firm focus on employee success and offer compelling career paths, both of which have been recognised with great workplace and employer awards."
Why Granada
So why are FinancialForce based in Granada? Schoonmaker continues: "Granada offers an excellent base for product development with access to great technical talent, a world class engineering/computer science program at Granada University and employees tend to have a strong cultural alignment. It makes complete sense to continue our investment in the region to boost the success we have seen from our local workforce. We are confident they will continue to make significant contributions to help us accelerate our roadmap to support our 1350+ customers."
Granada University has 60,000 undergraduate and postgraduate students. This provides a large number of potential employees for software companies based in the city.
What does this mean
FinancialForce are expanding their development teams and reducing the scope of the product with the removal of HR. However, this brings the benefit of delivering richer functionality within their Finance and PSA solution.
Are the company invests in Granada with new employees they are also building a reputation in the city. Francisco Cuenca, mayor of Granada commented: "Granada is the ideal city for new investments. It offers outstanding quality of life, a unique environment in the world, and a first class array of culture and events. From the Town Hall, we are delighted with the new job opportunities offered by FinancialForce."