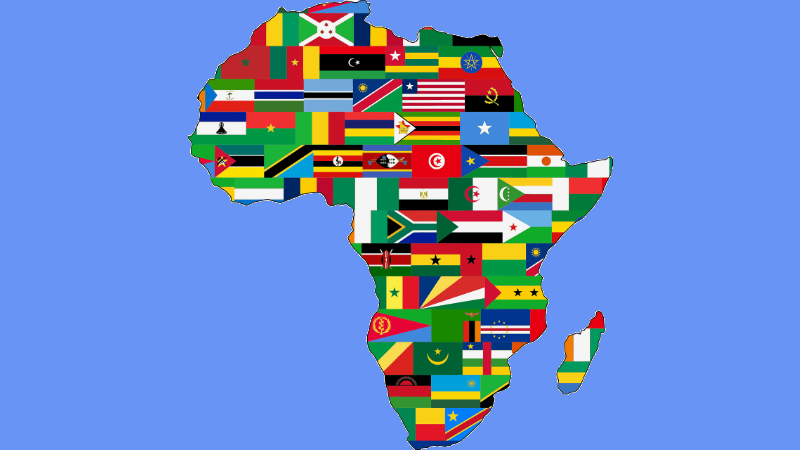 NGA Human Resources (NGA) has announced the availability of NGA Africa Payroll. The solution aims to help business leaders address the challenges of African payroll with a single solution. As global companies increasingly turn their eyes to the African continent and the opportunities it provides it raises several challenges.
NGA has developed the software to support the complexities of 49 different countries across Africa. Impressively this localisation includes both legislative and local language support. What isn't clear is how many local languages are supported. The NGA service support only provides for Africaans and English. In total there are more than 1500 languages spoken in Africa though the most common are English, French and Arabic.
The countries omitted from the NGA solution include: Libya, Western Sahara, Guinea Bassau and the Central African Republic. The NGA payroll solution integrates to HR solutions such as Workday, SAP SuccessFactors, Oracle and NGA's own cleaHRsky. There are however other HR solutions in use in Africa and it will be interesting to see whether NGA look to create further integrations. Infor increased its presence in the region in March this year with the acquisition of Accentia Middle East.
Meeting the 5 key challenges of African expansion
NGA sees five key risks with international expansion into Africa with regards to payroll.
Payroll Legislation & processing: Africa is a complex continent. The legislation is complex with both its roots in colonial legislation and differing tribal influences over the last 50 years. There is a lack of harmonisation between countries and each has its own data privacy and security laws. Some of these are quite severe. There are also complex benefits packages with legislation often controlling expat requirements as well.
Union involvement: Unions retain substantial political power in Africa. While they have weakened since they often led the movements for independence and democracy they are still a force to be reckoned with. They have significant impact on pay negotiations and labour agreements in several countries.
Culture and languages: Legislation is often only available in local language and there is a resistance in some nations to outsourcing. The complexity of the Africa socio-cultural and socio-political landscape brings additional complexities. In South Africa, which is the strongest economy in the region, is more widely understood in terms of its cultural divides than many other countries. However, even in South Africa there is significant cultural diversity, some of which impacts legislation.
Resources: There is still a lack of skilled resource in Africa. While there are many non-profit initiatives aimed at improving education there is still a significant way to go. There is however a high expectation for growth in the region. Education is improving, interestingly this is more as a result of private than public education. It is estimated that 1 in 4 young students will be in private education by 2021. Service support for different employee populations varies significantly and more needs to be done to address this.
Local regulations: There is still a high level of paper based payroll process and reporting across Africa. This is further hindered by complex legislation that is normally added to, rather than repealed. Those changes are often made without significant communication that leads to errors in submitting. The problem is not isolated to a single country, with each having its own complex landscape to deal with.
NGA Africa Payroll takes on the burden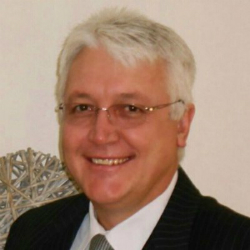 NGA hopes to alleviate the pressure and stress of dealing with these complexities with its new solution. Backed by a South Africa service centre they hope that the payroll solution will enable organisations to rapidly expand without the stress of having to deal with the complexities of African payroll systems. NGA Africa Payroll is an end to end solution providing an outsourced payroll solution. For multinationals it delivers a similar functionality as NGA LatAm Payroll proving a payroll solution for all employees of an organisation.
The solution combines NGA's payroll expertise with its technical solutions: NGA Payroll Exchange, NGA myHRW and NGA Analytics. Herman Venter, Managing Director, NGA Human Resources, Africa commented:  "The pace of business growth in Africa is putting pressure not only to enter the market, but on the performance of core business processes such as payroll. This is made more challenging by variances in regulatory, language and compliance requirements in each country. NGA Africa Payroll helps HR leaders unify payroll and HR service delivery across Africa.
"This solution helps facilitate the expansion of multinational employers, whether they're headquartered in Africa or elsewhere around the globe, and whether they employ large or small employee populations across the region."
The solution is supported by NGA's regional delivery centres located in Pretoria, Cape Town and Umhlanga in South Africa. This is extended across the continent through NGA's extensive channel partner network.
What does it mean.
For multinational organisations, based in Africa or elsewhere, this enables them to remove much of the headache of delivering payroll. For organisations considering a move into the continent is can also make their plans more aggressive as some of the risk of the complex legislative landscape is removed. Expansion in Africa still carries a complex risk landscape but by selecting the NGA solution at least one concern is reduced. It will be interesting to see what industries this new offering gains traction with and how quickly NGA can grab market share.
The challenge for NGA is that while it is an innovative offering, the majority of businesses look outside Africa for their core revenues. If, however they can gain a share in the growing economies and fast growing startups in Africa then it could become a significant long term revenue earner for the company.