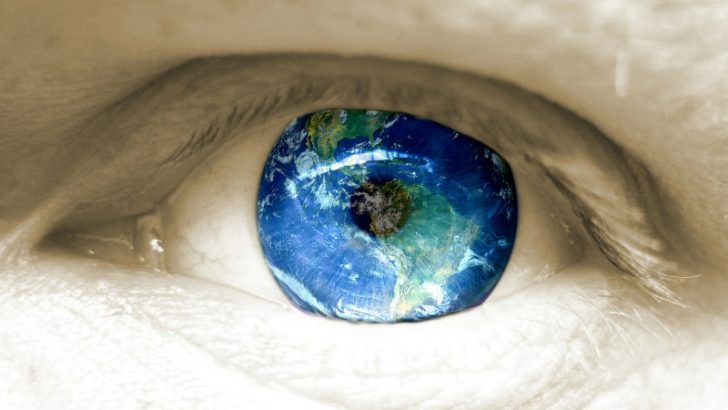 The 'Oracle NetSuite Global Business Unit' has added four new channel partners to the NetSuite Solution Provider Program. The Netsuite new channel partners are Cherry Bekaert, Terillium, Revolution Group and Conexus SG. All four partners have launched new cloud ERP practices based on NetSuite. Their common aim is to help clients capitalise on cloud ERP.
According to Netsuite, these partners are responding to the current high demand for cloud ERP which:
delivers agility and scalability for growth
avoids the costly overhead and limitations of on-premises systems.
The partners are diversifying. They will grow their businesses while benefiting from the high margins and recurring revenue offered through the NetSuite Solution Provider Program.
According to Craig West, Oracle NetSuite Global Business Unit Vice President of Channel Sales: "These new partners are teaming with NetSuite as the global migration to the cloud continues to accelerate. We look forward to helping customers modernize and transform how business is done through these collaborative and mutually beneficial relationships."
Netsuite new channel partners in Solution Provider Program
NetSuite launched its Solution Provider Program in 2002. Over 40% of NetSuite's revenue comes from its channel partners. This . Since its inception, NetSuite has been a leader in partner success, breaking new ground in building and executing on models which make a channel successful.
NetSuite has enabled partners to transform their business model to fully capitalize on the revenue growth opportunity of the cloud. The NetSuite Solution Provider Program delivers benefits to partners which include attractive financial margins and cover a range of business activities, including:
business planning
sales
marketing
professional services enablement
training and education.
Cherry Bekaert
Cherry Bekaert is one of the 25 largest CPA firms in the U.S. with 1,000+ associates. It has launched a new ERP consulting practice to offer NetSuite to businesses in:
software and technology
manufacturing
distribution
private equity
transportation and logistics
nonprofits
financial services
… and other industries.
The 70-year-old firm is, headquartered in Richmond, VA. It will provide implementation, support and customization services to existing and new midmarket customers.
"The demand for cloud solutions is surging among our middle-market client base, particularly in technology, health and life sciences, and industrial, the sectors that make up our practice," said Paul Doucet, Managing Director of Cherry Bekaert's Cloud Solutions practice. "NetSuite's integrated applications provide a dynamic cloud solution with deep expertise in our core industry segments. We look forward to an equitable and rewarding relationship."
Revolution Group
Revolution Group, founded in 1995, is expanding its cloud ERP practice with NetSuite. This is to meet growing demand among its manufacturing, distribution and professional services clients and prospects for cloud ERP. Based in Ohio with about 80 associates, Revolution Group will provide NetSuite cloud ERP distribution, implementation, customization and development.
"We see NetSuite as a very scalable, flexible and growth-oriented platform to meet our customers' business requirements," said Rick Snide, CEO of Revolution Group. "Businesses are seeking cloud ERP solutions that correspond with their business needs and budget. Our teaming with NetSuite allows us to offer our clients and prospects options that complement our current services and help them achieve their goals."
Conexus SG
Conexus SG – based in Dallas-Fort Worth, TX –  has joined the NetSuite Solution Provider program to offer its first cloud ERP offering. In doing this it will expand beyond its traditional focus of on-premise Microsoft Dynamics GP, SL, CRM and related solutions.
The move addresses increased demand for NetSuite cloud solutions, among Conexus SG's clients and prospects in the oil and gas, manufacturing, distribution, healthcare, restaurant and services industries. Most of these are in the Texas and Oklahoma region. Besides NetSuite ERP, CRM and ecommerce implementation and optimization, the 20-person firm will also offer the NetSuite OpenAir professional services automation solution.
"Customers are asking for cloud and customers are asking for NetSuite," said Eric Holleman, Conexus SG Managing Director. "The future is cloud, and NetSuite is the clear leader in cloud ERP. NetSuite is an ideal fit for fast-growing companies because it doesn't require infrastructure, it's fast to implement, and it's scalable for growth. We're delighted to team up with NetSuite to offer clients greater choice and flexibility."
Terillium
The fourth company mentioned in the press release was Terillium. Tellerium announced the news several weeks ago and Enterprise Times covered the details about this new partner then. Steve May, Vice President at Terillium gave an additional comment saying:"We teamed with NetSuite because it's the #1 cloud ERP on the market with a complete and proven platform used by over 40,000 organizations that can be deployed very quickly with all the benefits of the cloud. Offering NetSuite cloud ERP to the businesses we work with is aligned with our mission to provide the best solutions and services possible."
Whether Terillium should have better coordinated the news with NetSuite is an interesting point. However that the Oracle partner is keen to tell its customers that it now supports NetSuite should be welcomed by the Oracle GBU.
What does it mean?
Before its acquisition by Oracle, NetSuite was one of the pioneers of cloud computing, starting in 1998. Today, the Oracle NetSuite Global Business Unit provides a suite of cloud-based financials, ERP, HR and omnichannel commerce software. Its solutions run the businesses of companies in more than 100 countries.
Increasingly the success of cloud vendors, especially for the mid and smaller market segments, relies on partners with specialist industry services expertise. The four new partners described exemplify the type of third parties which cloud vendors must sign up if they are to increase their footprints. It is the industry-specific expertise which customers seek.