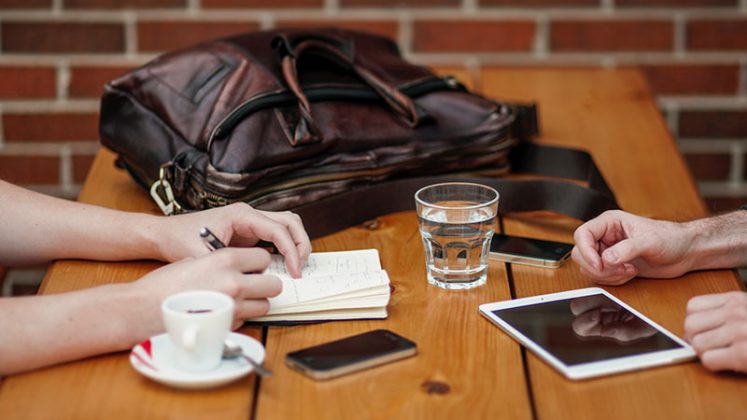 Unconscious bias is becoming a serious problem for HR departments. It includes bias based on where people were educated, gender, race and class and even though there has been a significant attempt to reduce bias within organisations. The large consulting groups such as EY have not just removed the need for a degree but changed the way they interview applicants. HRM software providers such as SAP SuccessFactors have added new functionality to their products to help HR teams.
New Zealand company FluentIQ has just released its contribution to the removal of unconscious bias in recruitment. It has created an automated English communication testing platform which it claims removes bias. It has also conducted its own research into the problem and published a report. That report – 'Prejudice' and the State of Recruitment 2017 is available free online (no registration required).
According to Alan Cox, CEO of FluentIQ: "Unconscious bias in our recruitment and hiring practices is hurting our ability to recruit the 'best person for the job' and that is costing our organisations opportunity, growth, and success."
What is unconscious bias?
The UK's Equality Challenges Unit (ECU) describes unconscious bias, in its higher education report, as:
"Unconscious bias refers to a bias that we are unaware of, and which happens outside of our control. It is a bias that happens automatically and is triggered by our brain making quick judgements and assessments of people and situations, influenced by our background, cultural environment and personal experiences."
In recruitment terms, this leads to certain groups being dismissed by interviewers irrespective of their ability to do the job. FluentIQ cites Cocchiara, F. K., Bell, M. P. & Casper, W. J. (2016), Sounding "Different": The Role of Sociolinguistic Cues in Evaluating Job Candidates. Human Resource Management, 55: 463–477. doi:10.1002/hrm.21675. In this report, the authors show that candidates with "foreign" sounding surnames or with an "accent" obtained far fewer job interviews that those with a "local" name or accent.
Many organisations have sought to overcome this with diversity policies. These have had a limited impact. The problem with such policies is that they address conscious bias rather than the unconscious form.
What problems is it causing for recruitment?
FluentIQ says that there are over 2 billion candidates globally with an English as a Foreign Language (EFL) qualification. An increasing number of these comes with higher education qualifications in the Science, Technology, Engineering and Mathematics (STEM) subjects. With a shortage of skills in these areas worldwide, companies struggle to identify the right employees to fill vacancies.
The shortage of tech workers across the US and EU is well documented. Countries such as India and China have exported skilled technology workers to the US and EU for decades. The FluentIQ report confirms this when it states that 73% of tech workers in Silicon Valley are from outside the US.
If companies do not deal with unconscious bias then their recruitment, especially in technology, will grind to a halt.
What is FluentIQ offering?
The FluentIQ solution is an automated English communication testing platform. Candidates responses are scored against the Common European Framework of Reference for Languages (CEFR). This produces a standardised result which enables employers to look beyond names and accents. To ensure that a candidate's CEFR score matches the job requirements, FluentIQ also delivers an Employability Scorecard (free online).
This scorecard provides reference points which indicate the level of role a candidate's English qualifies them for. The higher the rating the more complex the role the candidate can perform. While this is just one of several aspects a recruiter or job interviewer needs to take into account, it does provide a consistent scientific measure or assessment of English abilities.
What does this mean?
Employers are struggling to attract qualified workers. If they continue to pursue policies that restrict the pool of talent they are recruiting from they will struggle to fill vacancies. There is also an impact on retention of staff. An environment where companies outbid each other to attract talent runs the risk of driving up costs.
In a number of countries there are restrictions on workers from specific locations. The scoring provided by FluentIQ may help provide critical data to immigration tribunals when applying for visas for staff.
The biggest gain, however, is the ability to remove yet another level of bias from the recruitment process. Monitor for bias against colour, race and gender and this tool becomes another way to reduce the effect bias plays during recruitment.