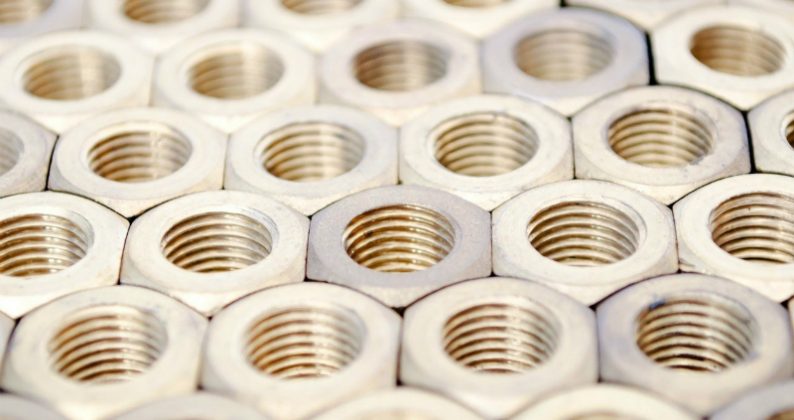 Privately-held Kenrich Industrial, a US provider of industrial tools, cranes, hoists and electric motors, has selected Epicor's Prophet 21 for a new ERP implementation. Its primary objectives are to control inventory and support growth. Founded in 1953, Kenrich has its headquarters in Waukesha, Wisconsin.
According to Steve Bayerlein, president, Kenrich Industrial, Inc: "Since expanding into manufacturing, it's been really important for us to become more streamlined and efficient. We wanted an ERP solution that was universal to our market, and we know of a lot of businesses in the distribution industry that are using Prophet 21, and they have great things to say."
Kenrich Industrial
Kenrich has recently expanded its services to include manufacturing. This placed additional demands on their existing ERP solution. The difficulty Kenrich faced was its previous systems possessed limited tools and functionality. In addition, a lack of appropriate plus time-consuming processes constrained growth. Employees found it difficult learning how to use the old software. It, or they, introduced too many (unintentional) errors.
The solution was to replace their ERP systems to:
enable the intended expansion
control inventory accurately
increase efficiencies.
With the company's business model refocusing to add more value-added product and to expand into different sectors, Kenrich sees Epicor's Prophet 21 ERP as enabling its people to do more. Some of this will come from better resource allocation. But efficiency and eliminating steps in existing processes is just as important. For example, Prophet 21's end-to-end distribution solution includes:
open e-commerce platforms supporting mobile sales and field services
wireless sales counters and warehouses
advanced inventory management
customer optimization tools.
Doug Smith, director of product marketing, retail and distribution, Epicor said: "Epicor Prophet 21 is a proven success for distributors of all sizes, and the software is becoming more powerful and valuable to companies that need a one-stop shop for their services. With a combination of features and functionality to accurately streamline processes, Prophet 21 enables distributors to automate pricing, inventory and even quoting, ultimately reducing time consumption."
What does it mean?
On first glance, the introduction of Prophet 21 is a routine IT selection which will have a major impact on Kenrich. Yet, that first glance may hide a larger truth.
Not so long ago that the prospect of adopting an ERP solution brought predictions of chaos and disturbance. It was a once in a corporate lifetime event (and certainly only once in an IT executive's life time). Choosing and implementing ERP was a mammoth task, one to undertaken only after prolonged hesitation.
Today, changing one's ERP solution still brings hesitation, but not nearly so much fear. ET has written about Fullers, the London-based brewers (which chose Infor as a replacement). Its justification is much like that described by Kenrich. Others, such as Ice & Refrigeration Systems (Epicor) or Chem-Pak (Process Pro) – are little different.
Whether ERP belongs in a cloud or not, there are many ERP solutions available (ET tracks over 20 vendors on a regular basis). The positive is that finding the one which dovetails to your specific enterprise speciality is much more likely than in the past when you had to choose from a shortlist of SAP, Oracle and a few others.
This has to be good news for enterprises. With fear diminished, it increasingly looks like ERP is your oyster. While changing from one ERP implementation to another will never be simple, it does appear your particular pearl awaits discovery and commissioning.