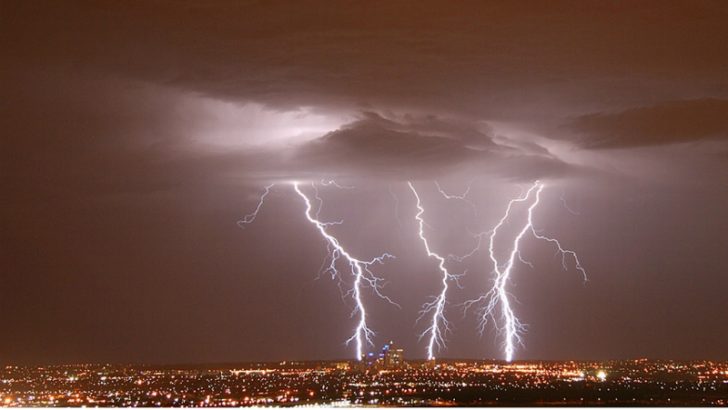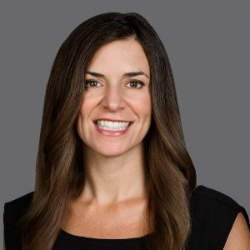 Salesforce has extended its Einstein Platform Services adding natural language processing and image recognition to apps. It has also expanded its Trailhead learning paths to provide more options for the 4 million users or Trailblazers as the company calls them.
In the press release Salesforce says it is making it easier for developers to: "build intelligent apps that customers love and help advance their careers." It will be showing all of this at TrailheaDX, its annual developer conference that is in its second year.
According to Sarah Franklin, SVP Developer Relations and GM Trailhead: "There has never been a better time to be a Salesforce developer. Developer success leads to customer success, and we are on a mission to enable everyone to skill up for the AI revolution with the smartest tools and training."
Einstein Platform Services to build AI-Powered customer experience
Salesforce cites IDC as saying: "80 percent of all apps will have an AI component by 2020." It has its own AI solution called Einstein. This claims to be a comprehensive AI for CRM with an integrated set of AI technologies. What Salesforce is telling developers is that they can use this to make their apps: "smarter so business users can be more productive." Einstein is a core component of the Salesforce Platform and developers can utilize Einstein Platform Services to build custom AI-powered CRM apps.
Earlier this year Salesforce did a deal with IBM to also bring the power of IBM Watson to the Salesforce platform. The idea was that Einstein and Watson would sit together allowing developers to draw on the capabilities of both platforms. The company seems to be taking some of those Watson capabilities into Einstein as it extends the Einstein Platform Services portfolio. It wants to give developers the ability to create custom deep learning models targeting specific business needs. It is doing this with a new product called Einstein Sentiment (in beta).
Einstein Sentiment will allow developers to:
classify the tone of any text—from prospect emails and social media posts to customer reviews and message boards—as positive, negative or neutral
gain insights into customer attitudes
take appropriate actions.
For example, an airline could create a custom app that uses Einstein Sentiment to analyse tweets or other social media. This should produce an understanding or priorities which require service responses.
IBM has sentiment analysis in both Watson and its own Platform as a Service Bluemix. The press release suggests that Salesforce has built its own sentiment analysis routines rather than license the Watson and Bluemix code. This is interesting as it shows how far Salesforce's Einstein project has come.
Developers to use Einstein Intent to build new models
Developers will be able to train a model using another enhancement to Einstein known as Einstein Intent. This will allow them to use data from customer inquiries and establish what the intent of the customer was. By using that 'intent' they will be able to build models to:
route leads
escalate service cases
personalize marketing campaigns.
Salesforce is eying more than just sales support. It wants to expand the ability of Einstein Intent to deliver sales support. This is an area that is often overlooked by many solutions. It sees the potential for retailers to build customers apps that automatically:
classify inbound customer support queries
identify which customers are experiencing shipping problems
proactively provide support messaging and tracking details.
Delivering AI for the warehouse
There is another product in this release that will appeal to warehouse and stock control system engineers. Einstein Object Detection (in beta) enables developers to train models to recognize multiple unique objects within a single image. The software is sophisticated enough to identify the location, size and quantities of those objects.
This can improve service, inventory management and retail share-of-shelf apps. The latter is very interesting to both retailers and their suppliers. Today, sales reps walk around shops with phones and tablets, taking images of where products are placed. Many of the contracts with retailers provide detailed information on where and how products are displayed. This means a sales rep can image a shelf and decide if the retailer is breaching agreements. For example, a beverage company might streamline inventory management and service by automating the analysis of photos of retail shelves, to:
count product
calculate what the retailer needs
initiate and process a fulfilment order.
Trailhead adds support for Atlassian and GitHub
Salesforce Trailhead provides online training capabilities for developers. As part of this announcements it has now added support to the Trailhead Platform for Atlassian and GitHub. Both products have a very wide following in both the Open Source and the traditional developer communities.
Exactly what Salesforce is adding is not completely clear. Atlassian has had connectors between Salesforce and its Jira product family for several years. There are also connectors between HipChat, Confluence and Trello which was recently acquired by Atlassian. Developers will hope that this announcement means the two products are getting even closer together. One area where this could deliver some significant benefits is allowing developers to submit to both the Atlassian and Salesforce marketplaces at the same time.
It is much more likely that the integration will relate to Atlassian Bitbucket which allows developers to manage the Git code repositories. With the second part of the developer announcement focusing on GitHub, Bitbucket could become the defacto Git code management tool for both Atlassian and Salesforce developers.
What does it mean?
Trailhead already has >4M 'Trailblazers', one of the faster-growing enterprise developer community. The Trailhead objective is to transform the way companies – for example, Black Diamond, Shazam, Sierra Club and Vlocity – build engaging customer experiences.
By adding AI-type education (like Einstein Sentiment, Intent and Object Detection) plus incorporating new Agile and GitHub skills, Salesforce expands the skills base of its adherents. While Agile and GitHub are common sense additions, it is the AI-enabling which should draw attention. A platform on which to learn and apply practical AI techniques will be welcome to both enterprises and employees wishing to improve themselves.