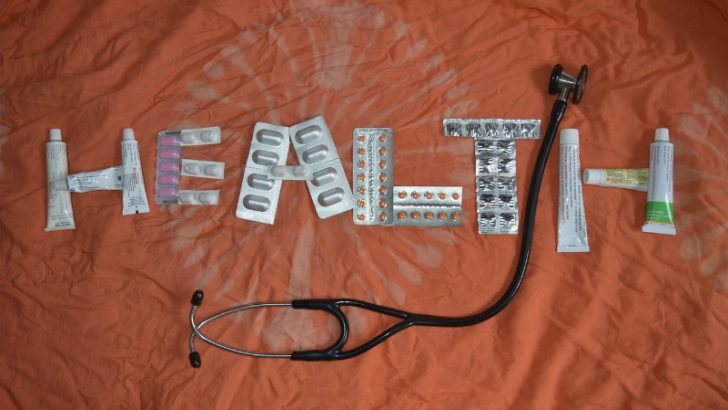 Salesforce has announced two new features for Salesforce Health Cloud. It adds to the three announced in February. Salesforce is extending its CRM solution to deliver a complete business solution for healthcare organisations. The latest features are named Health Cloud Empower and Concurrent Care Plans. The former enables healthcare professionals to carry out tasks such as viewing care teams, choosing patient plans and assigning tasks from any device. Concurrent Care plans enable the interaction of multiple care plans for patients with several medical conditions.
Meeting the changes in healthcare
Healthcare in the US is changing. Salesforce state that 59% of Americans choose a primary care doctor who offers a mobile app over one that does not. It also states that 62% would be open to virtual care or home care. Unofrtunately, they do not evidence these statistics in the press release. However, healthcare is evolving. A survey in 2014 by the Associated Press-NORC Center for Public Affairs Research asked volunteers what made a high quality doctor. Results varied but 59% focused on doctor patient relationships and personality. Although this seems at odds with the impersonal mobile app, times do change.
Valdmanis et al wrote that the provision of health care is evolving. The provision of healthcare in the home is becoming more commonplace with different types of healthcare being provided. These include physical, occupational, and speech therapy, medication administration and education as well as intermittent skilled nursing care. The cost of this provision is met by Medicare and in some cases Medicaid. However Medicaid does not reimburse as much as private health insurance or Medicare.
It is this increasingly complex landscape of healthcare provision that the latest Salesforce is aimed at supporting. Healthcare professional are no longer delivering healthcare to individuals from a single location but in multiple locations, at home and in different specialist locations.
New core features
Health Cloud extends the reach of Health Cloud beyond the doctors office. It enables healthcare providers, whether administrators, family members, care givers or professionals to access and update information from any device in any location.
Each individual patient can have a separate Care Team list which can include all the individuals associated with the care of that patient. It allows care team members to communicate with each other and to understand what treatments have been given to a patient. It also enables primary caregivers to define patient plans and disseminate tasks. For example, a doctor might require subsequent nursing or physiotherapist attendance for a patient, these can be arranged immediately from their mobile device. The reduces the amount of paperwork and reduces the chances of critical care moments being forgotten.
Concurrent Care plans are applicable where patients have two or more critical conditions (comorbid patients). Enabling concurrent care plans enhance the overall healthcare of an individual patient. They allow the interlacing of different care plans, removing conflicts and ensuring that different care teams coordinate and collaborate better. Where patient information needs to be secure, that data can be assigned to specific individuals restricting access to others who have no requirement to view the information. This helps to keep the personal data of the patient secure.
Mount Sinai sees the benefits of Health Cloud
Kash Patel, Vice President, IT Department, Mount Sinai Health System commented: "Patients face overwhelming challenges throughout their care journeys, and this extends well beyond the four walls of the hospital or clinical setting. These new innovations in Health Cloud unite professionals at the point of care, allowing the entire care team to engage with patients in smarter ways."
With Mount Sinai managing 350,000 medicaid patient healthcare journeys through Salesforce Health cloud no wonder Patel is positive about the new features.
The new features are included with the $300/user month package that is the starting price for Sales Health Cloud. To enable the community components of Empower, organisations will need to purchase a Community Cloud license. The price of which is usage based.
Other improvements to Health Cloud
Salesforce has also made the myStrength's Digital Behavioral Health Resources app generally available. The app provides evidence based tools and activities for behavioural healthcare. It also provides patients and consumers a personalised plan that improves their quality of life. A case study entitled myStrength Experience 18x Greater Reduction in Depression within 2 weeks is an indication of its success. Pricing is available on application only.
Scott Cousino, CEO and cofounder, myStrength commented: "Integrating with Health Cloud Empower gives us even more opportunity to improve the patient journey, increase engagement with care and extend our solution in powerful ways. Innovations like this allow providers to greatly extend mental health support to consumers and more effectively manage co-occurring behavioral and physical conditions."
Another app RideToHealth is also generally available now. This integrates with Uber to allow patient to book rides to and from healthcare facilities. It allows healthcare administrators to organise non-medical rides for patients that otherwise might find it difficult to attend. RideToHealth was developed by Relatient LLC and is priced at $49 per month.
What does this mean
Salesforce is building out the functionality of Health Cloud impressively. The uncertainty in the sector with the changing political climate might see a drop in investment. However, it is a key growth area for Salesforce. Healthcare organisations need to become more efficient or face failure and acquisition. With the healthcare landscape ever changing, the need for collaboration, secure centralised information and efficient organisation is paramount.
Lynne Dunbrack, Research Vice President for IDC Health Insights commented: "Collaboration is increasingly important in healthcare, both inside and outside clinical settings due to changing patient expectations and the rise of value-based care. Solutions focused on extending and enhancing collaboration for the entire care team are just what healthcare needs."
For Salesforce this is not just about adding new features but also looking for partners to do the same. The power of the Salesforce platform is that there are partners developing new functionality every year. This is seamlessly improving the Salesforce Healthcloud. Dr. Joshua Newman, chief medical officer, Salesforce commented "With most care today happening outside of the hospital or doctor's office, engaging patients from any device is paramount. Health Cloud Empower and Concurrent Health Plans enables patients and providers to manage their care journeys from anywhere. And they also provide a platform for partners to build upon—bringing even more exciting possibilities to customers."