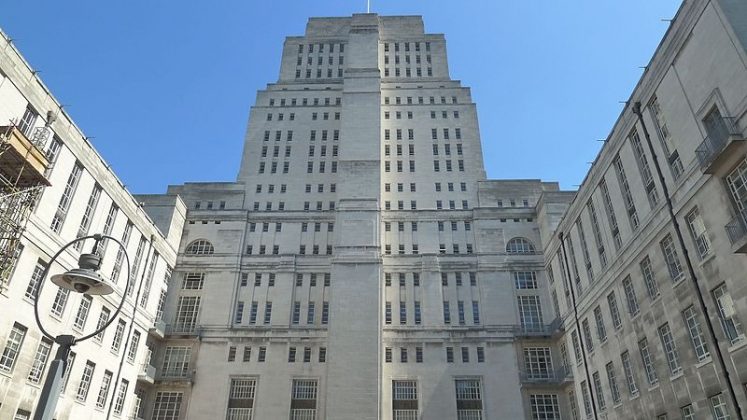 The University of London (UoL) is in the midst of a major transformation program.  Enterprise Times spoke to Stuart Brown, Director of ICT at the University of London who is leading this change program.
Brown has been in the position for approximately two years. Prior to that he was head of central ICT services for ULCC (University of London Computing Centre). The ULCC was established in 1968 to provide IT services and has developed into an organisation that serves a number of not for profit and academic organisation including UOL.
Creating a modern IT department
As ULCC became more commercial UoL realised they needed an IT leader to look after their own IT interests. Brown set up his team to support his strategy that addressed three key areas. These are system architecture, stakeholder management and security.
To support this strategy he is looking to slowly expand the team with the right hires.  Acquiring talent for an academic organisation is difficult. Brown has to compete with the salaries offered in the rest of central London. To combat that, he has found that flexibility with his existing staff is key. When one of his key staff needed to move to the North of England and was going to resign, he persuaded him not to. He still moved to the North but now works remotely. As Brown pointed out it often doesn't matter where people sit if you trust them. Measuring outcomes and outputs is key and this approach to supporting flexible working increases loyalty.
It is not only difficult to find new staff it is also a problem retaining temporary staff. He was also critical of IR35, recently losing a project manager who could no longer work on the project due to the tax implications.
Brown is also considering whether he needs to set up his own support function. While ULCC provides 1st and 2nd line support to users there is a disconnect from the strategy that is difficult to address. There are challenges with providing user support within organisations. Recruitment and training of staff can take time. The knowledge gap between 1st and 2nd line is often hard to bridge. Even harder is retaining and training staff to get to more senior positions as salaries do not often keep up.
The good and the bad way to transform
When Brown joined there were two major initiatives already in place. A finance process improvement plan (FPIP) and a human resources process improvement plans (HRPIP). The finance project was slow in starting and carried out an as is process mapping. The HR project was more advanced and looked at what processes it wanted to adopt in the future rather than just looking at historic ones.
The HR project went out to tender and looked at several vendors including Northgate (now NGA Human Resources), Unit 4, Oracle and SAP. According to Brown they selected the Unit4 solution because of quality and price.
This is where the project became more complex. UoL already use the Unit4 Business World Finance solution and so it made sense to align the two process improvement projects. The project is phased with certain critical dates that Brown needed to consider.
The contract for their existing Payroll solution provided by NGA HR expires in Q1 2018. Payroll will therefore be replaced in November with a parallel run from July onwards. The human resources solution will go live based on a like for like basis.  Interestingly, Brown chose to de-risk the project in this way rather than introduce new functionality to help with the change. He has plans to implement expenses and the income manager module in 2018 though.
Relationships are so important
Brown also mentioned another reason why Unit4 was selected. He called out Nick Gibson, Education & Research Client & Market Development Manager at Unit4 as one of the reasons for winning the deal. Brown is also working with a Unit4 partner, G7 business solutions to deliver the project. As he only has a very small team the relationship with Unit and G7 is important to the success of the project. Trust is a critical component of that relationship and one that Brown clearly has with the implementation partner. With a very small IT department he relies on contractors and suppliers to provide the necessary expertise for all his projects.
What does it mean
For Unit4 this is another endorsement of their success in the education sector. Derren Nisbet, Managing Director of Unit4 UK and Ireland commented: "Unit4 is moving from strength-to-strength in the sector and we are delighted that a world-renowned institution like the University of London is expanding its Unit4 footprint. It's another indication that we are providing the right digital solutions for the shifting Higher Education landscape."
For UoL, this project will, in time, deliver a complete transformation of their IT systems and business processes. It is the latter that is key to measuring success in the project. Brown was unable to share the KPI's as the HR and Finance departments are still defining the process that they will need with the new solution.  Once those processes are defined they map KPI's against expected outcomes. Both HR and Finance expect substantial improvement in efficiency. Interestingly the long timescales of the project has given the project team time to build momentum towards the change. Users are now expectant of the difference it will make. Despite several improvements coming in latter stages the approach seems to work. It will be interesting to follow up once the project is complete.
What Brown is accomplishing with a very small team is impressive. How that team will evolve and grow as they take on more responsibility for systems will be intriguing.