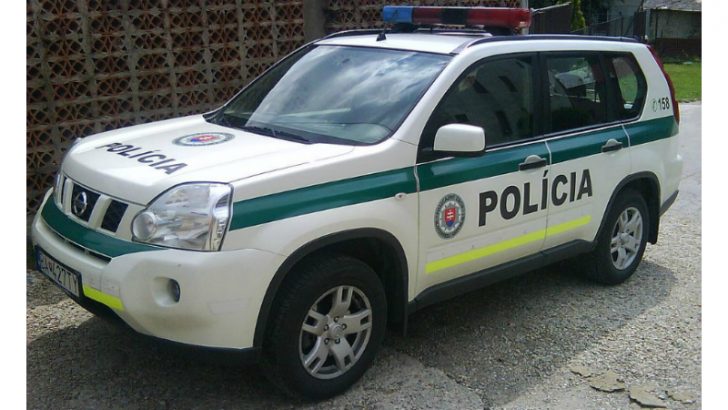 SAP has announced it has completed the implementation of SAP Investigation Management for Public Sector to transform the Slovak National Police Force. The solution was implemented for the Ministry of the Interior of the Slovak Republic (Ministerstvo vnutra SR).
What is the Investigation Management platform
The Investigation Management platform has four key deliverables for customers:
Identity Management and resolution: Enhance identification of unknown persons and validate known victims, suspects, witnesses, and informants
Investigation processing: Process investigative cases from beginning to end, quickly and efficiently
Environmental protection: Efficiently manage economic, social, and environmental opportunities and risks with sustainability solutions.
Justice management: Facilitate equitable outcomes with integrated case management.
So what have they transformed
The Slovak police force has centralised all operational processes for both policing and emergency management. This gives the Ministry of the Interior a complete picture of resources and incidents across the country. Those processes are combined with integrated communications that includes mobile support. This allows all units and command centres on the ground to be made aware of the wider picture. It also enhances the coordination of police responses during major incidents.
For major events the solution can stores operational plans. This allows teams rapid access to them in the event of short notice.  These plans can be reviewed and updated with important lessons learned applied quickly. They can then be disseminated across the country to different regions immediately. This improves the effectiveness of the police force across the country. For police forces with less experience, they now have the ability to deal with new major situations.
The process improvements include the digital end to end processes for all infringements, fines and penalties. This should free up time from the police force to actually help citizens rather than complete paperwork.
The ministry needed to improve its internal efficiencies, especially within the police force and with the wider community. It trained more than 1000 police officers during the project. This is only around 5% of the state policemen serving in the Slovak Republic (21,407 in 2012). The new solution also helps to manage the interaction centre with citizens while also monitoring and managing security measures.
Lieutenant Colonel Marek Petrus, National Police Force commented: "Our emergency and policing operations are complex and demanding, with units spanning emergency response as well as public order, traffic, rail, border and river patrol police. Digitalizing and centralizing these processes using the SAP Investigation Management for Public Sector package makes us more efficient, facilitates information exchange and keeps our citizens safer."
Important milestone reached for SAP
This announcement is notable as it sees the first major implementation completed by the newly created public security division of public services solutions in SAP. Angus MacGregor-Millar, global vice president, Defence and Security Industry, SAP commented: "This partnership is an example of how SAP is taking specific actions to focus pronounced resources leveraging advanced Big Data analytics to digitally transform the defence and public security industries."
SAP plans to roll out the solution to other police forces across Europe. This infers that knowledge can be shared, where appropriate, across boundaries. This should allow police forces can start to share data more effectively. If SAP can convince other police forces in the EU to adopt the same solution the ability for information sharing increases dramatically.
What's this mean
For the Slovak Republic police force this could mean a significant improvement in effectiveness and a reduction in time spent on administration.  It will be interesting to see how the government deals with these improvements. There are two likely outcomes. The first is a reduction in crime and an improvement in statistics. The second is that they look to cut the numbers within the police force as the efficiencies become apparent.
For citizens, there should be an improved interaction with police forces and a more modern way of dealing with penalties and fines. Whether citizens find the more automated methods better is a moot point. But there is less chance of paperwork being lost in the future.
For SAP this gives it a marque customer that it can hold up as a successful implementation. The Slovak police force are likely to receive a few visits from other countries to watch the new solution in action.