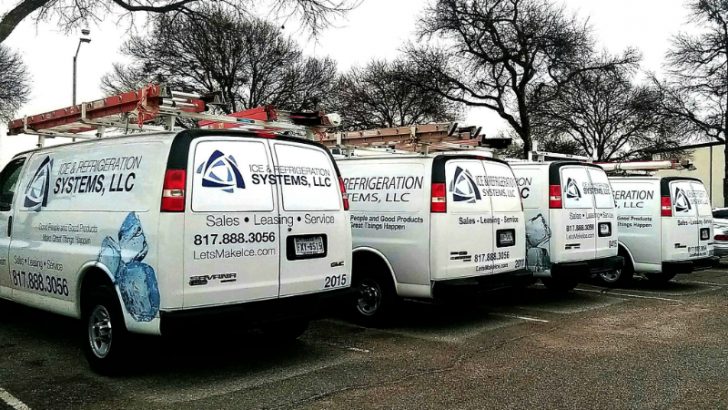 Epicor has announced that Ice & Refrigeration Systems has selected Epicor Prophet 21 to help manage the business. Founded in 2005 the Ice & Refrigeration Systems is a supplier of commercial refrigeration kitchen & restaurant equipment. It distributes equipment throughout the US and both sells and leases the equipment depending upon customer requirements.
As its product lines and number of customers grew it hit a point where its legacy solutions could not deliver the integration and reporting it required to continue to grow efficiently. They now have 1000's of stock lines and Doc Rosebaum, e-Commerce Specialist, Ice & Refrigeration Systems explained: "Our chief business reason for searching for a new solution was the need to integrate financial, inventory, CRM, and order management and have all of that under one umbrella."
Finding Epicor Prophet 21
In searching for a suitable ERP solution Rosebaum wanted to find a system that delivered on several key criteria. It needed a solution that would provide a single source of data from which it could extract critical reports. Those reports included sales metrics by category and market. For example, the demand for ice machines and their accessories fluctuates seasonally. That season will have variations across the US and to improve inventory management a comprehensive view is needed.
Prophet 21 will also automate several time consuming processes. This includes the creation of unique item ID's for each product. In turn this enables better categorisation of inventory and improves the stock holding levels, improving cash flow for the Fort Worth based company.
While the press release states that Prophet 21 will improve ecommerce efficiency, it does not state whether Ice & Refrigeration Systems also selected Epicor Commerce Connect. The company currently uses Shopify as its eCommerce engine. If they are choosing to remain with Shopify there are some options available. ebridge Connections provides a connector between the two pieces of software.
Rosebaum commented on their decision by saying: "We're excited about leveraging the customizability of Prophet 21 and having the ability to create a portal to view how sales are doing by category, market, and get a really good clean look to adjust things quickly."
What isn't clear is whether Rosebaum selected a cloud version of the solution or elected to install it on-premises. There is also no indication of what alternatives he looked at. Epicor is striving to remarket itself as a cloud first ERP company but does not seem to leverage this as often as expected.
What's it mean
This is not a huge win for Epicor with Prophet 21, according to Linkedin, the company has no more than 20 employees and the number of licenses is likely to be smaller. Doug Smith, Director of Product Marketing, Retail and Distribution, Epicor commented: "Epicor Prophet 21 is a proven success for distributors of all sizes, and the software is becoming more powerful and valuable to companies that need a one-stop shop for their services. Prophet 21 offers a combination of features and functionality that can accurately streamline processes. Pricing, inventory and even quoting becomes automated reducing time consumption."
This is an interesting win for Epicor, Ice and Refrigeration Systems is a small but growing company. That growth appears to be cautious though, with only a single warehouse currently. What will be interesting to see is whether they intend to accelerate that growth. One of the macro trends in the distribution industry at the moment is consolidation. It has chosen a solution that should help maintain a differentiation from their competition if it is used well. It will be interesting to see if and how quickly the company grows.