Fujitsu and SAP have announced a deepening of their global partnership. The announcement is yet another indication that SAP isn't just partnering with companies for marketing purposes. It is putting time and investment into them for the benefit of itself and its customers. This announcement follows news in March that it had entered a strategic innovation partnership with Google. In addition, late last year the first fruits of its relationship with Apple were announced.
The partnership will offer "advanced ERP solutions that use artificial intelligence (AI) and the Internet of Things (IoT)" globally.  These solutions are initially rolling out to Japan and Asia, availability in Europe and North America will follow.
Norihiko Taniguchi, Director and Corporate Executive Officer, SEVP, Head of Business Lines and Global Services Integration Business, Fujitsu Limited commented: "I am delighted that SAP and Fujitsu will continue our many years of collaboration with even greater co-creation in this era of digital transformation. By combining our respective technology and expertise, we will be able to further accelerate the digital transformation of our customers."
Fujitus and SAP to deliver Intelligent ERP?
Fujitsu will bring a history of developing artificial intelligence and IoT solutions for clients. This knowledge has been built using the Fujitsu R&D teams and in delivering solutions to clients. The partnership with SAP will see these technologies integrated into SAP ERP solutions. Primarily this will use SAP S/4HANA and the SAP Leonardo IoT platform. The inference is that Fujitsu will develop industry specific solutions.
What is missing from the announcement is how the Fujitsu AI teams will integrate into SAP. This would have made the announcement more interesting and considerably more important. Fujitsu set up its AI consulting division in 2015, backed by more than 200 AI researchers. The company also recently announced that it had solved a problem on manufacturing lines using AI powered image recognition technology. The AI helps reduce the bottleneck created in image recognition systems when specifications are changed. It reduced development time by 80% and maintained recognition rates at 97% which reduced work hours by 33%.
Manufacturing customers would welcome the integration of such AI technologies within SAP ERP environments. The savings might convince several that the migration from legacy solutions to SAP S/4HANA delivers sufficient business benefit.
SAP helping Fujitsu helping SAP
What is interesting about the language used is that this does not appear to be a partnership that will deliver products for the wider SAP ecosystem. As Fujitsu develops industry vertical solutions with SAP ERP, it is Fujitsu who will sell them, not SAP or its wider partners. This may change if Fujitsu start to integrate its own AI solutions into these solutions. However, it might also limit the spread of these solutions. It will boost Fujitsu in some industries but many companies will not want to risk changing SI partner and losing industry knowledge from its historical relationships.
Fujitsu will deliver proprietary cloud services specialised for various industries. These services will run on a variety of platforms including Fujitsu Cloud Service K5, Fujitsu's Cloud Service, SAP Cloud Platform, SAP HANA Enterprise Cloud, cloud services from SAP and cloud services offered by other partner companies. Fujitsu will offer a complete solution for clients from service-platform builds to application development and operations.
Fujitsu is also hoping that the relationship will deepen with the presence of its technicians at the SAP headquarters. This aspect does not yet appear to have been formalised but if it does go ahead there will be a transfer of knowledge between the two companies. That should help develop industry specific applications further, though whether it delivers deeper insights into IoT or AI are questionable.
Manufacturing first to the table
Availability of the first solutions is expected in the second half of 2017. The initial launch is within the manufacturing sector though no clarity was given around which micro verticals. However, with Daiwa House Industry Co EVP Tamio Ishibashi commenting on the announcement it might be aimed at the construction industry. Daiwa House Industry makes prefabricated buildings and Ishibashi commented: "As a user of the system Fujitsu has built based on SAP's ERP solutions, we welcome a strengthening of the partnership between Fujitsu and SAP at a global level, and we expect that our digital transformation will be further accelerated through the application of the strengths of the two companies."
What's it mean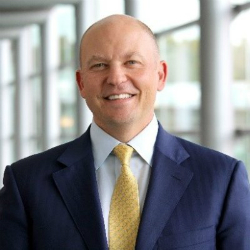 For SAP this is yet another partnership with a roadmap that delivers output to drive its strategy forward.  The content of the announcement though makes this feel less like a strategic partnership for SAP and more like a deeper SI partnership. The relationship is described as Fujitsu being the "first global technology partners to collaborate on intelligent ERP services."
It will be interesting to see whether SAP announce more of these technology partnerships in the coming months. Arlen Shenkman, EVP, Global Business Development & Ecosystems, SAP commented: "We look forward to deepening our partnership with Fujitsu to drive digital transformation globally. Together, we are planning co-innovation based on some of SAP's most powerful solutions with the goal of helping businesses Run Simple in a digital world."
For Fujitsu it allows a way of integrating their IoT expertise alongside the SAP platforms. Fujitsu also works closely with Oracle and it will be interesting to see how they manage the potential conflict. What will be very interesting is how Fujitsu and SAP bring together their AI solutions. These details were notably absent from the release.