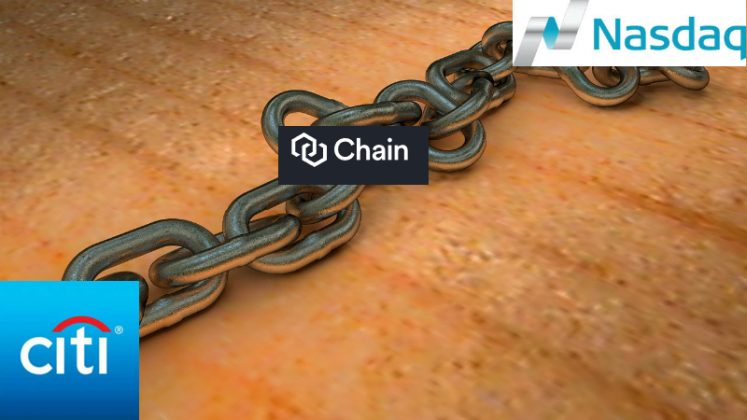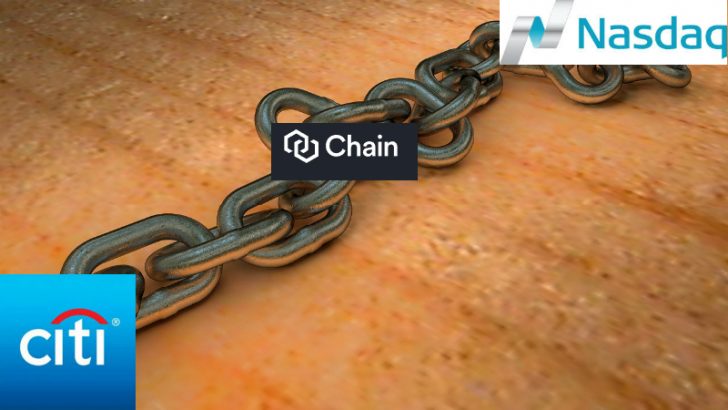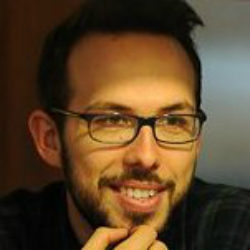 Two major financial institutions – Citibank and Nasdaq, the stock exchange – wish to tackle liquidity issues in the private securities market. To do this they are leveraging blockchain technology from start-up Chain. According to the firms, a number of successful transactions have already been completed between Citi's CitiConnect and Nasdaq's Linq Platform.
Adam Ludwin, Chain CEO, says the solution "tightly integrates their two businesses with blockchain technology. This is especially noteworthy because this solution is live today. This announcement is, in fact, three years in the making." Despite the long R&D phase Vanessa Colella, head of Citi Ventures, described the initiative as proof of the willingness of incumbents to make big efforts to make blockchain real. Yet she added this perspective: "There's so much excitement, (yet( many projects are kind of like stars. They come out, then they fade."
Chain
The 'Chain Core' enables institutions to launch and operate a blockchain network, or connect to the growing list of other networks which are transforming how assets move around the world. The 'Chain Protocol' defines how assets are issued, transferred, and controlled on a blockchain network. It enables a single entity, or a group of organizations, to:
operate a network
support the coexistence of multiple types of assets
interoperate with other networks.
Amongst the Chain attributes is support for:
native digital assets
permissioned network access (including role-based permissions for operating, accessing, and participating in a network)
an immutable ledger
multi-signature accounts (multi-asset account management for individuals, businesses, and institutions)
full-stack security (including HSM integration, stable cryptographic primitives, and an auditable, open source stack)
instant settlement (with federated consensus that allows for immediate transaction confirmation with absolute finality)
smart contracts (programmatic transactions, complex agreements, automatic enforcement and no counterparty risk)
transaction privacy (the parties involved in a transaction, and those they authorize, can view transaction details
reference data
According to Chain, its solution is engineered for modern financial systems- with times to create, sign, and validate a transaction measured in milliseconds. Equally, Chain Core scales across hundreds of servers in disparate data centres. The emphasis is that failure of any one component must not affect the overall system.
Why it matters
That both Citi and Nasdaq should look to leverage Chain's blockchain technology is unsurprising – both are investors in the start-up, just as both financial institutions have explored a range of possible blockchain applications.
The significant takeaway is that transaction have flowed between CitiConnect and Linq. Real proofs, in the blockchain universe of aspiration, are triply valuable.