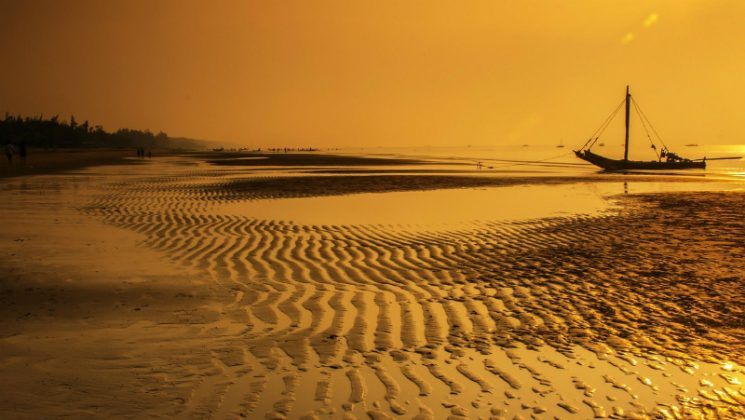 IFS announced the addition of PNT Busniess Consulting Co. Ltd (PNT) to its partner network in Vietnam recently. Founded in 2013 PNT is a fast growing ERP implementation company. They appear to have had an exclusive relationship with Exact up to this point.
The press release states that PNT will work with IFS to build its customer base in its key verticals such as manufacturing, hi-tech and construction industries. They will become the second listed partner for IFS with NEC already listed in their partner network.
IFS Growing globally
IFS has been steadily growing its own footprint and that of its partner network, since it went private last year. This growth is not as rapid as NetSuite following their acquisition by Oracle. However, It is reaching into territories that NetSuite has not reached yet with physical presence. This will stand it in good stead as it looks to continue competing with other ERP companies. Especially those that haven't expanded beyond the anglophone borders.
No mention of Exact, no mention of IFS
Nguyen Than Phong, Managing Director, PNT commented on the announcement: "The robust industry-specific functionality of IFS Applications offers a flexible and scalable solution fit for Vietnamese companies that are emerging and expanding. As a recognised leader by industry analysts, IFS's readily available managed cloud offering, user friendly design, and multi-platform readiness will be a very appealing choice for Vietnamese companies. I look forward to a long and rewarding partnership with IFS."
While it is not surprising that Phong doesn't mention Exact in the release. There is also no mention of IFS on the PNT website yet. This is no doubt something that IFS will hope PNT will rectify quickly. The big question is whether this deal will see PNT replace its support for Exact with IFS. Will the two, often competing ERP solutions, have a shared billing. Existing customers and Exact will want to ask PNT some questions about its future commitment to that company's ERP solution.
Conclusion
For IFS, this is a positive move as they look to extend their reach across Asia. Sridharan Arumugam, President for IFS in South East Asia, said: "We are pleased to announce the partnership with PNT in Vietnam and look forward to expanding our operations resulting in a growing customer base."
There are likely to be more switches between ERP vendors across many regions in the coming months. Companies such as PNT do need to make clear whether they are completely switching allegiance or adding another solution to their portfolio.  In this case, it is also odd that PNT has no reference to IFS on their website yet.