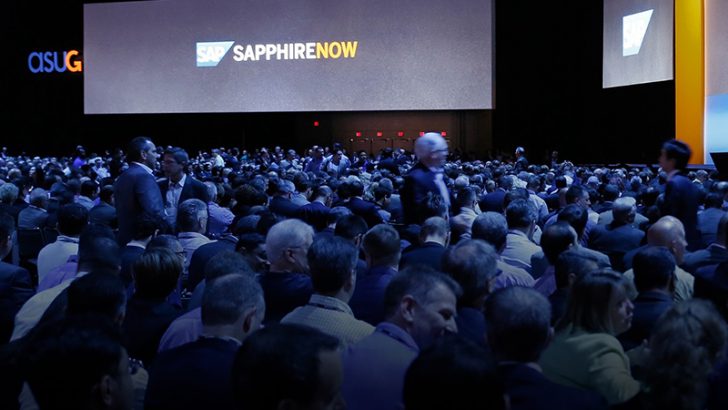 For those who know, SAP Leonardo (Leonardo) was SAP's brand for IoT. At Sapphire 2017 SAP has extended Leonardo to make IoT a part of the broader drive towards digital innovation. The concept is the combination of:
Enablement of enterprises to innovate at scale.
Enterprise business redefinition appropriate to a digital world.
The key to Leonardo is scaling that innovation to deliver business value. By exploiting the modular capabilities incorporated in the SAP Cloud Platform, SAP aspires to integrate IoT into existing enterprise platforms. Put another way: innovation which doesn't scale is likely to be pointless. Few enterprises can scale innovation unless they integrate and embed IoT into their applications and business processes.
Dr Tanja Rueckert, executive vice president, Digital Assets and IoT, SAP said: "Moving from things to outcomes is about new business processes such as Industry 4.0, new business models and new ways for people to live and work. With SAP Leonardo, we connect 'things' with business processes that are instantaneous and proactive, and with people who can manage more effectively with augmented intelligence and autonomous systems. Our SAP Leonardo IoT portfolio delivers on SAP's commitment to produce superior business value through enterprise IoT innovation."
Enabling SAP to refocus Leonardo
New systems of intelligence are emerging through embedded artificial intelligence, machine learning, analytics, IoT, Big Data, and blockchain. Such data-driven systems have the power to enable digital transformation and new business models. To take advantage requires an understanding of the underlying business processes plus their environment and then the application of relevant technologies to the business.
The challenge is, as SAP says: "We often hear from companies that they know they're not the first company to have the challenges they're facing — nor the first to approach solving them — and yet they feel like they are reinventing the wheel."
By using Leonardo, enterprises will be able to embed IoT into applications and business processes. SAP's design thinking services will assist customers to align use cases by industry. SAP has designed these services to move from innovative ideas to implementation blueprints along with the formulation of business justifications.
In this context, Leonardo Industry accelerator packages will focus on specific industry use cases. In theory, SAP's customers won't have to assemble pieces and parts to solve their business problem. Instead, SAP will tailor predefined software elements for each specific customer's implementation.
Global design centres, ecosystems and Deloitte
To support Leonardo SAP will open, over the next three months, global design centres in New York, Paris, Bangalore, and Sao Leopoldo. These will showcase digital innovation and provide learning and enablement resources for customers, employees and SAP partners.
Integral to SAP's vision is building a robust Leonardo partner ecosystem. To cement this SAP will collaborate with Deloitte as a co-innovator. At the same time, Deloitte commits to deliver new services around Leonardo.
Why it matters
Enterprises need an open architecture which turns, in real-time, data assets from transactional systems into transformational knowledge. If they wish to avoid reinventing their own wheels, enterprises will need a partner with deep business insights, proven process standards, and agile solutions. This is where SAP Leonardo aspires to play, by simplifying the introduction process.
According to SAP, everything will come at predefined price with time-bound engagements. The intention is every customer will have both accelerated and assured time-to-value.
It's a great idea if the cost is not unreasonable. It also demands a leap of faith. The IT industry (and all too many others) has too-often promised fixed prices with time-bound commitments which turned out not to be. Time will tell all.