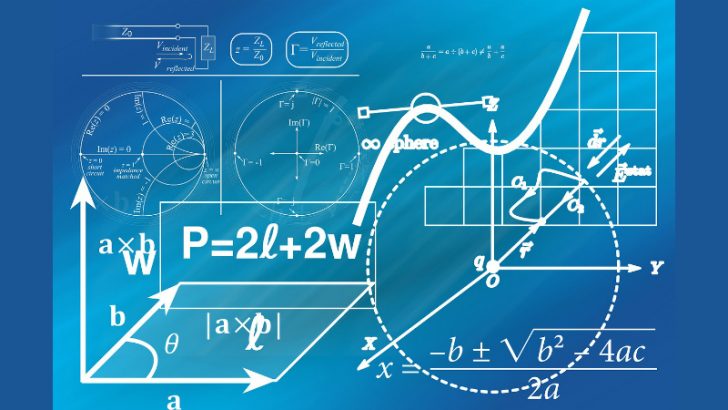 With PowerPlex 2017 in full swing in Atlanta, Plex has announced improvements to Supply chain planning and its analytics suite. For Supply Chain planning it is introducing predictive demand forecasting and machine learning. To supplement the announcement made this year on IntelliPlex Production Analytic Application it introduces Supply Chain and Human Capital analytics. None of these are available yet.
Supply Chain Planning – predictive demand forecasting
The Plex manufacturing cloud already integrates supply chain planning and manufacturing execution. They have taken the functionality a step further with the introduction of predictive demand forecasting. What is interesting about this announcement is that in some ways the improvements will be invisible to users as it provides more accurate information than Plex has provided before. The advantage for customers is that it will simplify the tasks they needed to historically do outside of Plex within spreadsheets.
The new solution uses regression analysis. This is a statistical technique that uses both dependent and independent variables to determine relationships between them. Plex draws in statistics from extended data sets, including IoT information and external inputs such as industry forecasts,as well as social and economic data. It analyses the data and aims to produce more accurate demand forecasting than was possible before within the system. With access to large data sets it should also produce more accurate results than spreadsheets used by manufacturers in many cases.
There are caveats though, as companies will need to be aware of what data they are using to feed information into the calculation. Full details around the solution are not yet available as customers will have to wait until Q4 2017 before they can use it.
Supply Chain Planning – Machine Learning
Plex also announced the upcoming release of machine learning capabilities in Q1 2018. This will assist with automated purchasing and production planning processes in its first iteration. Whether this is actually machine learning, augmented intelligence and better automation is difficult to say at this stage.
According to the press releases the new solution will "learn" the best approaches to generating a demand plan and improving its accuracy with little or no user intervention. The question here, is how it learns. Additionally, whether the data collected from historical plan performance changes its rules for developing new ones. The level of human interaction is also important, true machine learning needs only human oversight. If Plex merely offers suggestions for improvement it can be argued that this is machine learning. They are also looking to introduce machine learning into procurement decisions, looking at past buying patterns and "apply them to future requisitions based on outcomes." There is little detail here yet and it will be interesting to see what the solution will actually deliver. Key to its success will be how much time is saved for users and the business impact of any improvement.
Jim Shepherd, Group Vice President for strategy at Plex commented: "Plex is delivering the first fully connected supply chain planning suite, using data from inside and outside the organization to deliver highly accurate planning that is also responsive to the dynamic nature of manufacturing businesses. Predictive forecasting and machine learning have the potential to further transform how companies strategically plan and compete in the marketplace, tapping into new data and analysis capabilities to better meet customer demands while driving massive efficiency at the same time."
Improving analytics in the Supply Chain
Plex also announced two new applications for the IntelliPlex Analytic Application Suite. The IntelliPlex Supply Chain Analytic Application is available from Q2 2017. Disappointingly, it did not appear to be ready in time for the PowerPlex announcement. With only a few weeks left in the quarter it should be available soon though.
The new application provides a dashboard delivering key supply chain metrics. These include:
On-time delivery and return rates by supplier, part, material, etc.
Production backlog by part group, product time, etc.
Spend by supplier and type, including unapproved spend.
Inventory turns and aging based on type, location, etc.
Materials management accuracy, adjustments and trends by type, location, etc.
On-time fill rate, customer lead time, average days to ship, fulfilment by location.
Improving Human Capital analytics
The second analytics application delivers metrics and KPI's around human capital management. In fact, this is possibly a slight misnomer as one could argue that the solution also dips into Human Resource Management information as well. As it includes such things as training and workforce qualification. The boundary between the two can be blurred at times though. The metrics that the new solution will provide includes such measurements as injury rate, revenue per employee, headcount, absentee, overtime and turnover.
The solution will enable managers to identify levels across an organisation by department or region. Without a full view of the product it is difficult to say how wide the analysis is possible. Also whether the information provided can cross analyses across other data sets. This is where the analysis could become very interesting. The identification of trends comparing supply chain metrics to human capital ones could provide deeper insights. For example, do injuries increase when certain goods are received due to overweight packages.
Karl Ederle, Plex Systems Group Vice President for Product Management said: "The Plex Manufacturing Cloud is the system of record for innovative manufacturing organizations, fuelling growth and efficiency for our customers. IntelliPlex takes the rich data from across the Manufacturing Cloud and turns it into the first true dashboard for manufacturing leaders, enabling more informed decisions across the enterprise, on the shop floor and extending to suppliers and customers."
Conclusion
Plex is building out its analytics solutions itself. This is a different approach to Infor which has now acquired Birst. Plex has chosen to define the analytics that users want to see. While this removes the workload from Plex users, it also potentially limits their capabilities. It will be interesting to see which other applications Plex develops, also how it takes the current applications to a new level.
The use of regression analysis for demand forecasting is interesting. It is applying statistical modelling techniques that are beyond most manufacturers to support within spreadsheets. This drive to improve performance based on mathematical modelling techniques is useful. However, it is only when the improved business value is determined that such techniques are truly validated. It will be really interesting to discuss with a Plex client the benefits and improvements that they see once they have implemented this solution.