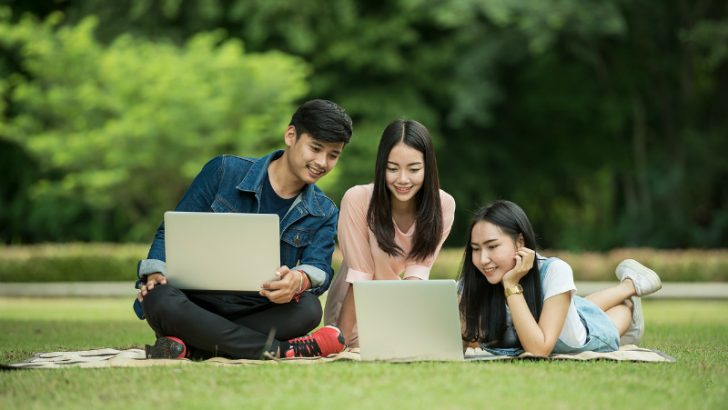 Unit4 has announced the Spring '17 release of its student management solution. This is an industry sector in which Unit4 claims market leadership. The investment in the solution is aimed to cement that position. Recent wins at the University of Aberdeen, the University of Modern Sciences in Dubai and Buckingham New University indicate that its strategy is working.
Housing critical for parents health
For many parents about to send their child off to university the decision about where they will live is one of the most important. The interaction with universities on this is often fraught with stress unless they are guaranteed a place in the first year in halls of residence. That is not always the case and the problem doesn't go away in the second and third years. Even if they have a room the process is often manual and stressful, if not for the child then the parent at least.
Having said that the problem is probably more in the mind of the parent. The child often merely wants the clingy parent to depart so that they can get on with student life. For those universities already using student management Unit4 has added a housing module will bring several advantages. That the solution is embedded within the rest of the student experience means that the process is easier for the student. It will also remove many of the manual processes that departments seem to have to go through. Having done this over the last few years, the process at one university is still archaic and very reminiscent of my own experience some 30+ years ago.
The new housing solution has several key features including the ability to administer housing facilities and rooms, including roommate assignments and payments from within the core system.
End to end solution
Unit4 has invested heavily in their student management solution. Built on the Azure platform it provides one of the most comprehensive solutions on the market. It now supports the entire student lifecycle from enquiry, intake, education, graduation and alumni. There are hundreds of thousand of students using the system daily.
Jami Morshed, Global Vice President, Higher Education at Unit4 said: "For an industry that's been hampered by decade old systems, we are delivering something totally new. As the most mission critical application, the value delivered by Unit4 Student Management is driving cloud adoption and digital transformation among our customers. We're proud to be the catalyst for such positive change."
Other enhancements including
This housing solution is not the only new functionality introduced in this release. There is also a new assessment and academic progress functionality. This delivers a full 360o view of the students progress and their achievements during their academic year. The solution also gives institutions an oversight view of academic progress. This is useful as it enables them to view performance trends over time and within specific cohorts. It also enables them to amend institutional rules over time in relation to this.
The CRM functionality is also improved with the addition of support to track for b2b relationships. This allows the tracking of interactions between the institution and other academic organisations and businesses.
Conclusion
Institutions are looking to migrate their legacy solutions to the cloud. Unit4 is rapidly is also improving its cloud ERP solution to support them. The latest updates will help to win new customers. It also demonstrates to existing ones that they made the right choice as the systems and functionality are continuously improved.
Nicole Engelbert, Director of Research & Analysis, Technology, at analyst firm Ovum commented: "Institutions are no longer asking if they should migrate core systems to the cloud, but how they should do it and on which early adopters they should model their implementation strategy. Recent findings from Ovum's ICT Enterprise Insights Survey quantify this shift from skepticism to action. Investments in cloud are growing rapidly, particularly in the areas of software and infrastructure. Data centers are moving off campus and greenfield applications, and increasingly mission-critical applications, are moving with them. With the recent availability of cloud student information systems (SISs) like Unit4's, this trend will only accelerate as institutions seek out modernisation strategies and new delivery models for their most core solution."
Workday only provide their solution for the US market. This means there is a window of opportunity for Unit4 that they need to exploit.