In the heart of Finland is a technological design company that is helping to build the office of the future. Framery designs and builds sound proofed booths that work as quiet rooms and meetings rooms within offices. They are moveable and are being snapped up across the world by Fortune 500 companies. Its customers include Microsoft, Deloitte and SAP as well as tech start ups Uber, Cloudera, Yelp and Atlassian. By the end of 2016 they had exported the booths to 44 countries.
Its growth has been remarkable with revenues climbing from €5 million in 2015, to €18 million in 2016 and expected to reach €56 million in 2017. Samu Hällfors, co-founder of Framery, in February 2017 said: "We made 2800 phone booths in 2016, and the goal for 2017 is 8000 booths. We plan to hire 100 new colleagues this year."
The booths provide quiet, flexible meeting spaces of silenced work areas inside the modern open plan office. Research by the University of Sydney found 50% of employees in open plan offices cite the lack of sound privacy as their biggest frustration. The inspiration for Framery came when the founders Samu Hällfors and Vesa-Matti Marjamäki noted the habit of their then boss walking around the office talking loudly on his mobile.
Solving the problem of growth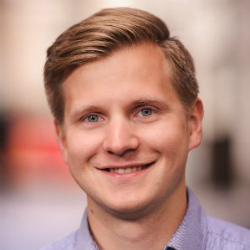 When the firm was founded as a small startup they used Tradegecko another cloud ERP solution. However, as the company expanded they found they needed a more sophisticated and internationalised solution to cope with their growing needs.
The leadership team looked for a new solution and selected NetSuite. They wanted a solution that was cloud-based, could scale and was able to meet the international growth requirements they had.
Enterprise Times caught up with Veikko Lindberg, IT Manager, Framery at Suiteworld 17. He joined the company in January and was attending SuiteWorld: "to learn more about NetSuite, and how we can benefit from the platform. It's a good platform and what we can do with it".
Was the implementation successful
We asked Lindberg this question and while he was impressed with the final business outcome it was not without struggles. We asked what the key challenges were. He responded
"Internal resourcing, there were not enough people to work on the master data, both manufacturing and financial".
Despite this the data migration went smoothly although the process was done manually. At the moment Framery processes ten orders per day and that number is growing rapidly.
Framery worked with a Finnish channel partner Accountor Enterprise OY to implement the software. It also developed a mobile app that is used during the manufacturing process. That process sees the assembly of the booths from pre-cut parts using Finnish timber. There are currently around 50 users using the solution. That rises to 80 when the mobile app is included. For a manufacturing company of only 100 people that is quite a high proportion and shows how intrinsic NetSuite is to the operation.
Lindberg explained that Accountor were vital to the implementation. One of the issues with NetSuite is that the accounting system is US focused and the Finnish localisation was not complete. Accountor helps bridge the gap, developing the appropriate reporting requirements.
Ultimately though Lindberg was impressed. From the first day Framery was able to process orders through its complete lifecycle from supply to sales order to manufacturing. That was something that had never been possible before and significantly reduced the delays that were inherent in the original processes. When the system went live they used NetSuite core and advanced manufacturing.
The future
Framery is now looking to grow its operations internationally. With the majority of its market in the US, it plans to open a sales office there soon. There are future plans to add warehousing and potentially another manufacturing plant. The decision to go with NetSuite will significantly ease that process. Setting up multi-national subsidiaries is quick and with a single source of data the management team will be able to keep a close track on the operation.
That is not the only change planned. According to Lindberg the next step is to implement CRM. This will enable customers to benefit directly from the NetSuite implementation as they intend to implement the extranet portal functionality.
Conclusion
Framery are an interesting company and one to watch. Its booths are already appearing at conferences, though unfortunately none at SuiteWorld. However, for companies looking to fit out flexible work spaces across the world its booths provide small sound proofed work spaces that fulfil many requirements. This is a product that is likely to become increasingly visible in new offices.
They are also a classic NetSuite customer. A startup experiencing rapid growth, both in terms of size and internationalisation requirements. With the recent investment into development announced at SuiteWorld they should find any other localisation requirements rapidly resolved within the core NetSuite offering as well. Lindberg will have been pleased to hear that NetSuite are investing massively in the Nordics and they should see the benefit of continual improvements on localisation in the region.