Tipalti has announced the latest update of its supplier payments automation platform. Key to the update is the enhanced real time integration with NetSuite. Tipalti is a "built for NetSuite" partner and uses the NetSuite SuiteCloud APIs to communicate with its software.
Invoice management module
The central feature of the enhanced integration is Tipalti's new invoice management module. It's goal is to provide customers with a touchless invoicing system. The new integration will allow NetSuite users to streamline their entire accounts payable and supplier payments process.
The press release gives a long list of where its latest integration will impact businesses. This includes supplier onboarding and vetting, AP tax and regulatory compliance, invoice management, global suppliers, supplier payment communications, and payment reconciliation and AP financial reporting. However, it is not clear how it will achieve all that. What is clear is that it hopes manual invoice processing is a thing of the past.
Using Artificial intelligence for invoice processing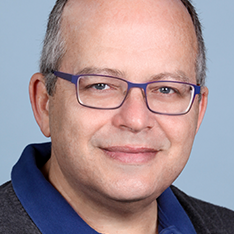 The new solution can automatically scan inbound invoices electronically and extract invoice details for processing. It is then able to trigger multi-step organizational approvals while syncing everything back into NetSuite. The invoice scanning includes support for digital Optical Character Recognition (OCR) technology. This uses AI (Artificial Intelligence) to codify the invoice and learn clients invoice behaviour.
The solution constantly improves touchless invoice processing accuracy rates. It also streamlines approval routing and General Ledger (GL) coding over time. We asked Chen Amit, CEO and Co-founder at Tipalti what examples he could give. Amit said: "As Tipalti learns to process each invoice for that client, subsequent invoices will be automatically pre-populated with approval routing and departmental codes (which can be overridden manually). This reduces future work regarding each invoice. In addition, when the AP staff is involved in correcting an OCR-processed invoice, the system will also learn about these anomalies to strengthen the accuracy when reading scanned invoices. As the system applies this adaptive learning, it gets smarter and more accurate for that client over time."
Whether this is true AI or machine learning is questionable. However, it will certainly improve the efficiency across organisations that use Tipalti. Tipalti believes that customers can reduce the time taken to maintain and oversee accounts payable by 80% once the system is utilised.
Availability
No date was given in the press release for when the update will be generally available. Existing customers will be upgraded automatically. What is interesting is that the integration is configurable based on customer requirements.  Amit commented: "There are several customers who have been on the original integration who will automatically go live when the release is finalized. Because every customer's processes are unique, the integration is configurable to adapt to varied supplier billing/invoice processes.
"For example in some instances, it makes sense to ingest invoices from the ERP (i.e. NetSuite). In other cases, payment instructions are coming from Tipalti. And in yet another case, the customer may have a third source where payment instructions are triggered by performance (this option is very popular in digital economy models such as advertising networks and online marketplaces). Tipalti supports all of these operating modes. Companies like Amazon, Roku, and Chartboost are using our integration."
Conclusion
For NetSuite customers with challenges in processing their accounts payable this is an interesting update. As Tipalti gains more knowledge on how to code different invoices, it will be interesting to see how it manages that information.
Amit concluded: "Tipalti is the only end-to-end platform that is able to automate the entire global supplier payments operation with the global efficiency and financial compliance that NetSuite customers demand. Any CFO that is still using manual processes and legacy banking infrastructure to manage accounts payable is severely limiting their finance organization's ability to scale efficiently. Outdated disconnected AP processes put their company at risk of AP fraud, audit failures and tax and regulatory fines and penalties. It is time for AP to modernize so that finance can start making true strategic business impact."