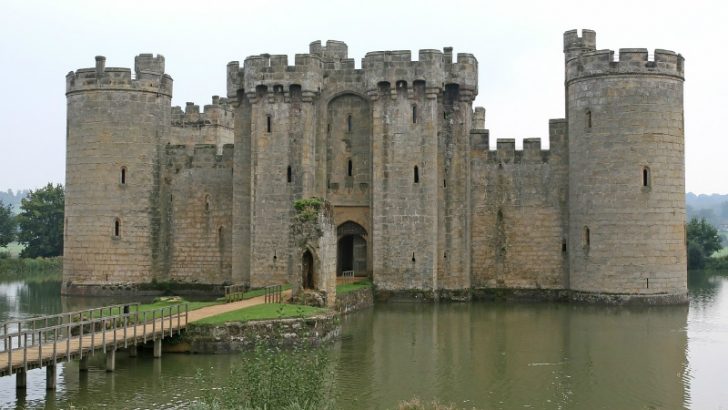 Oracle has announced two acquisitions. The two companies are Moat, a digital measurement cloud company and Wercker who provide a container-centric and cloud-native automation platform.
Moat analytics
Founded in 2007 by brothers Noah and Jonah Goodhart as well Michael Walrath, Moat provides marketing data analytics. Under the terms of the agreement Moat will remain as a separate platform within the Oracle Data Cloud. It will further enhance the breadth of Oracle's offering to marketeers and will enhance the existing Oracle platforms. Moat provides real time analytics around web advertising across all devices. It provides a wide range of metrics that enables customers to identify in real time the effectiveness of advertising campaigns. The intelligence built into the platform separates non-human traffic from human traffic. It provides an accurate measurement of the true success of web based advertising. The platform supports mediums such in app mobile advertising to videos.
Moat also provides a window to advertising to well known brands. Oracle intends to keep this open nature of the brand for the time being stating in the Q&A document that: "Oracle and Moat are committed to keeping Moat an open measurement and analytics platform, with deep integrations and partnerships across the entire digital publisher and adtech landscape". There is little change for existing customers at present however Oracle will look closely at the Moat roadmap. It is here that the first impact of the acquisition will probably be seen.
More than just a platform for Oracle?
For Oracle this purchase will bring a number of customers and improve relationships with some that have traditionally been SAP customers. Moat lists Nestle, Procter & Gamble, and Unilever as customers as well as leading publishers such as ESPN, Facebook, NBC, Universal, Snapchat, and YouTube.
Eric Roza, SVP and GM of Oracle Data Cloud commented "I am thrilled to welcome CEO Jonah Goodhart and the entire Moat team to Oracle Data Cloud. Moat has grown its attention analytics business by over 100% in the past year, providing actionable insights around viewability, brand safety, non-human traffic, and ad creative to over 600 publisher, brand and agency clients. With the Moat acquisition, Oracle Data Cloud now offers brands and publishers a full suite of targeting and measurement solutions to improve the outcome of virtually every type of digital advertising campaign."
According to Crunchbase, Moat has raised more than $67 million in funding since launch. This includes $50 million from Insight Venture Partners in March 2016. The details of the acquisition were undisclosed but will have been significantly higher than the last funding round. Moat has grown by more than 100% in the past year and with a number of marque customers will look to continue that growth.
Moat will now market direct to Oracle customers with a slightly more open door. Jonah Goodhart, CEO and Co-Founder of Moat commented: "It is with great enthusiasm that we join forces with Oracle Data Cloud. When Oracle approached us about working together, we began to see the huge potential to jointly drive innovation. At our core, we believe there is an opportunity to fundamentally improve marketing and storytelling by brands and publishers through better data and analytics."
Wercker
Oracle's second acquisition is a small Dutch based company that provides a Docker native continuous integration and continuous delivery (CI/CD) platform for Kubernetes and microsservice deployments. Founded in 2012 by Micha Hernandez van Leuffen it has helped thousands of developers.
Many of those developers will be relieved to hear that Oracle is not withdrawing support for the community version of the software. Nor will it close down the GitHub account access to Wercker. Additionally it will continue to support both GitHub and BitBucket.
For Oracle this delivers greater CI/CD capability to their cloud platforms improving the speed of software delivery. Oracle is looking to invest in developing the Wercker platform and integrating it into the Oracle Cloud. In the short term it appears as though it is business as usual for Wercker customers. However, the development roadmap for the company will have changed. While Oracle are committing to continued support for the community platform, will new features be added?
What did Wercker say?
In a blog by Micha Hernandez van Leuffen, Founder and CEO, Wercker he  wrote: "In the near term, our team, free community edition, and relentless focus on the developer experience remain unchanged." He is positive about the impact of the acquisition though seeing it as a way to reach out to a wider community of developers and bring the Wercker solution to the hyper scale that Oracle can provide. He added: "Joining forces with Oracle means we have aligned with a hyperscale cloud provider that will enable us to bring our vision of Docker-based developer lifecycle management to a broader range of customers and applications, while increasing the pace of innovation for our existing customers."
This acquisition makes sense for Oracle as it brings a recognised CI/CD tool into the Oracle portfolio. Mark Cavage, Vice President, Product Development, Oracle commented: "Oracle already offers differentiated, enterprise-class IaaS and PaaS for companies building and running Internet applications and cloud services. Wercker greatly enhances the Oracle portfolio with a compelling Docker-based automation product and will accelerate the productivity of developers, across the entire spectrum, from the enterprise to the open source community."
Wercker has raised around $7.9 million in three funding rounds according to Crunchbase. The latest of which was $4.5 million by INKEF Capital in January 2016. No financial terms were disclosed by Oracle in the announcement but it would have been significantly less than Moat.
Conclusion
These are two smart acquisitions by Oracle. Moat provides a analytics platform that not only strengthens the Oracle marketing analytics capability it also brings some key customers. In acquiring Moat, Oracle has also deprived a competitor of the company. Left alone Moat may have grown to the point where it would cost significantly more. Alternatively, someone else might have snapped them up. While the purchase prices was probably not cheap the acquisition makes sense for both sides. Moat may have been looking for further investment to increase their growth further. If so, Oracle bought them at the right time.
Wercker is smaller, but brings some developer tools that the Oracle community should welcome. While the community edition will continue to exist one does fear for its future. For developers on the Oracle platform though this is a good news. It will strengthen the CI/CD capability and help it compete with Amazon, IBM and Microsoft.