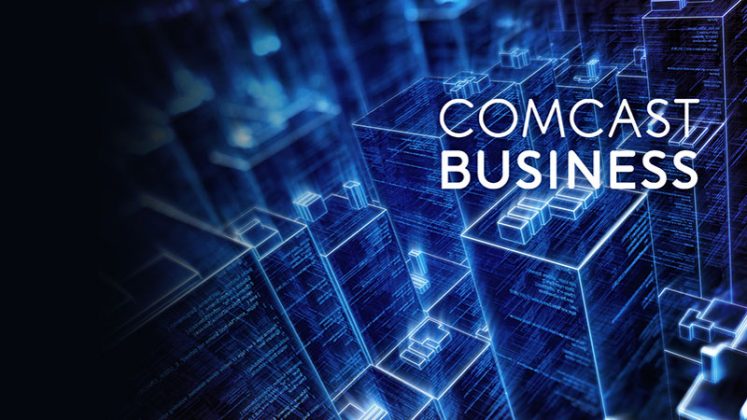 Comcast Business is now providing direct connections to IBM Cloud data centres. The move adds IBM to AWS and Microsoft Azure as cloud providers with direct connection to Comcast customers. The company also has direct links to several major data centre providers and cloud exchanges. This includes Equinix, CyrusOne, Digital Reality and CoreSite. The deal will see Comcast customers getting 10Gbps of private network access at up to 10Gbps to IBM's cloud.
Jeff Lewis, vice president of data services at Comcast Business said: "By working with IBM Cloud, Comcast Business gives enterprises more choices for connectivity so they can store data, optimize their workloads, and execute mission-critical applications in the cloud, whether it be on-premises, off-premise or a combination of the two. Through dedicated, reliable, secure access with multi-Gigabit performance and low latency, organizations can connect to a cloud system that best fits their needs with the ability to easily scale up in the future as requirements change."
A good deal for Comcast
Like other US telco's Comcast has realised that it is not in a position to run and manage its own cloud data centres. Instead it is now building relationships with other cloud companies to offer solutions to its customers. It has now joined AT&T, Verizon and other carriers by signing a deal to offer the IBM Direct Link service. This is a high-speed link that IBM provides into SoftLayer. Importantly, Comcast is offering the ability to connect multiple Direct Link services together. This will provide customers the ability to failover quickly to different SoftLayer locations.
This deal could also help Comcast grow its customer base. It currently claims to be the biggest cable provider to SME's in the US. With this IBM deal it will be hoping to expand its large enterprise services. If it does so then it will begin to eat into both AT&T and Verizon's businesses.
What will help it is the demand for cloud services from all sizes of businesses. The SME market wants to offload the costs of running its IT into the cloud. It wants applications, security and services. The mid-sized and larger enterprises are also focused on hybrid IT. They want to move workloads around and a 10Gbps connection speed will be attractive to them.
Comcast is also offering its own Service Level Agreement (SLA) as part of this deal. This is aimed at convincing customers that they are not being abandoned by the company. Instead, it wants them to see this as just another value-add cloud service it is delivering.
Conclusion
This is not just about Comcast and its customers. IBM has been investing heavily in its cloud services. It already has deals with a number of telco's and cloud exchanges to support SoftLayer. With this deal it has expanded access as it chases Azure, AWS and Google to be at the top table of cloud providers. It will also be aware that there are new entrants into the market that are snapping at its heels.
French hosting giant OVH has just bought VMware vCloud Air. It is about to make it move into the US market. The deal not only gives it a customer base but positions it in the hybrid cloud space. This means that it is a competitor to IBM and the other large players.
The only question here is: Can Comcast use this as their transition point from SMEs to large enterprises?