Rootstock continues to grow its partner ecosystem with the addition of Big Bang ERP. The Canadian based consultancy firm delivers cloud-based ERP, CRM, ITSM and business application based solutions. It has a client base that spans the globe including customers in the US, Australasia and Europe. From its base in Montreal, Canada it already has partnership agreements with Salesforce, FinancialForce, ServiceNow and NetSuite.
Founded in 2013 it is expanding rapidly, having recently become both a ServiceNow and Rootstock channel partner. Last month it opened its first international office in Ebene, Mauritius. That choice may seem odd but Mark Rhyman was born in Mauritius. The location allows the company to service its European and Australian customers easily as it straddles the timezones.
NetSuite or Rootstock
What Big Bang ERP brings to the table is the experience of implementing manufacturing ERP solutions, notably using NetSuite to date. For example they deployed a NetSuite solution at Kinova Robotics. With the consultancy already having a 4 star accreditation from NetSuite it seems unlikely that they will move away from NetSuite. Interestingly Rootstock will potentially compete with the Oracle owned company in the future.  What it does allows them to do is provide a manufacturing ERP solution where Salesforce is already in use.
Mark Rhyman, Co-CEO & Chief Business Development Officer at Big Bang ERP commented: "Adding Rootstock to our industry specific products will truly improve our ability to tailor scalable cloud solutions for our clients and prospects in the manufacturing industry. We can't deny the benefits of its cloud Manufacturing ERP software. Teaming up with Rootstock to provide the best possible solutions for our clients was a great experience. We are excited about the possibilities for our customers."
This may become a harder position to reconcile in the future though. During the channel keynote at Dreamforce last year Salesforce pushed its ISV channel to start winning net new business. Historically customers select Salesforce for CRM and then add other solutions like Rootstock to the platform. Salesforce want that situation balanced. It wants license sales to come from the ISV's rather than its own sales team.
Conclusion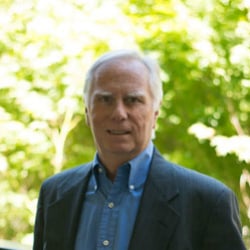 For Rootstock this is a demonstration of its ability to add channel partners. Growing its customer base should follow. It will be interesting to see how quickly Big Bang ERP can bring on board new wins. Pat Garrehy, CEO of Rootstock commented: "Manufacturers are ready and eager to get onto the cloud and need a partner they can trust to help them with this generally complex transition. They already recognize Rootstock's product leadership. Big Bang ERP has a long track record in providing multiple cloud solutions to manufacturers and they understand the needs of this industry segmentation very well. By partnering with Big Bang ERP, we can now take our solutions to a wider swath of the market and accelerate the time to value for our joint customers."
It will also be interesting to see which verticals Big Bang ERP deploy NetSuite in going forward. It is however a solid platform competitor to Salesforce and gives companies an option if they do not wish to the join Benioff's family.