Rimini Street has announced that House of Fraser (HoF) has deepened its relationship by adding support for standalone Oracle Database licenses. The announcement comes two years after HoF selected Rimini Street to support Oracle E-Business Suite (EBS).
Reducing the cost of EBS
HoF currently use EBS 12.0. Like many other companies they did not wish to upgrade to the latest version and incur the costs that entailed. However, they were contracted to Oracle for Sustaining Support. The move to Rimini Street support meant that they received sufficient changes to ensure they remained compliant with UK payroll legislation. They also benefited from Rimini Street's premium-level support that includes a 15-minute guaranteed response for Priority 1 critical issues. Another advantage was a named primary support engineer who works locally and is able to work with HoF on issues. Additionally, and importantly for the growing multinational, there is 24x7x365 coverage.
That coverage became even more important after HoF opened its first store in China. The store was the latest chapter in the HoF story after Sanpower purchased 89% of the company in 2014. There is now a plan to roll out 50 stores across the country.
Neal Johnson, director of IT service and operations, House of Fraser commented: "The focus of our technology investment at House of Fraser is our multichannel operations and in-store experience. These are strategic initiatives that will generate far greater value to the business and our customers than performing an upgrade to the EBS 12 release, or continuing to pay annual vendor support fees for our databases. With Rimini Street, our EBS applications and Oracle Databases will be a solid and secure platform for our business needs moving forward, and a perfect fit for our strategy to optimize IT costs and better align IT to drive business innovation and competitive advantage."
Preparing for the future
The announcement comes as HoF are investing in refurbishing stores and investing its its ecommerce platform. The ecommerce platform helped drive a 4.5% sales growth in the last financial year. In the six weeks to December they posted a 2.7% rise in like for like sales. That investment in IT is now likely to continue. Last year, the outgoing CEO, Nigel Oddy commenting in Internet retailing said: "This investment will continue in fiscal year 2017, when we plan to refurbish further stores and continue to develop our IT and ecommerce capabilities."
In moving to Rimini Street Hof is further releasing funds for additional investment. This latest announcement has meant that HoF has avoided the forced and costly upgrade of its existing EBS solution. Johnson commented: "We have found Rimini Street to be a great partner, very knowledgeable and willing to pull out all the stops, especially during critical cases when issues with our highly customized EBS system could mean millions in lost potential revenue.
"Making the decision to move support for our standalone Oracle databases to Rimini Street was a simple one, and the transition couldn't have been smoother or easier. We have peace of mind knowing that our payroll update requirements, software customizations and database products are all supported, and at a fraction of what we were paying Oracle in annual support fees."
The budgets saved have allowed HoF to invest further. This latest announcement will allow them to invest again without increasing budgets.
Staying with Oracle
This latest announcement sees HoF moving yet more support fees away from Oracle. However, there is a silver lining for the industry giant. Johnson added: "In fact, we are looking at purchasing new products from Oracle in the near future, and this is certainly underpinned by the comfort and knowledge that we can partner with Rimini Street on the support of these products."
This is good news for Oracle. It will be interesting to see whether HoF invest in a cloud solution rather than sticking with the on-premises systems. HoF is taking a cautious approach with its IT budgets and systems. It's Chinese backers seem to be investing more in bricks and mortar investments than IT projects. This means that Johnson is moving HoF forward as best he feels he can. He has confidence in Rimini Street supporting the legacy infrastructure adding: "Beyond budget considerations, I would tell anyone interested in responsive service, excellent support, a high level of technical expertise, but most of all, a really good partnership – go with Rimini Street."
Conclusion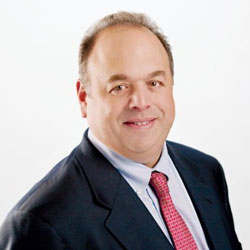 HoF are one of the best known retail brands in the UK. Like many large retailers they have a major investment in legacy systems that are not easy to migrate from. It is a challenge that several companies are struggling to deal with across the globe. Some, such as Nordstrom are looking elsewhere for solutions and moving away from Oracle. HoF is trying to free up its budgets to reinvest in the Oracle retail solutions.
Seth Ravin, CEO, Rimini Street commented: "Today's CIOs and IT leaders continue to be challenged with driving growth through business innovation while also meeting a need for IT cost containment. "Rimini Street has focused on helping more than 1,750 clients since 2005, like House of Fraser, run their solid, secure core ERP platforms, while optimizing IT spend so they can focus on innovations that drive growth, efficiency and create greater value for their customers and business."