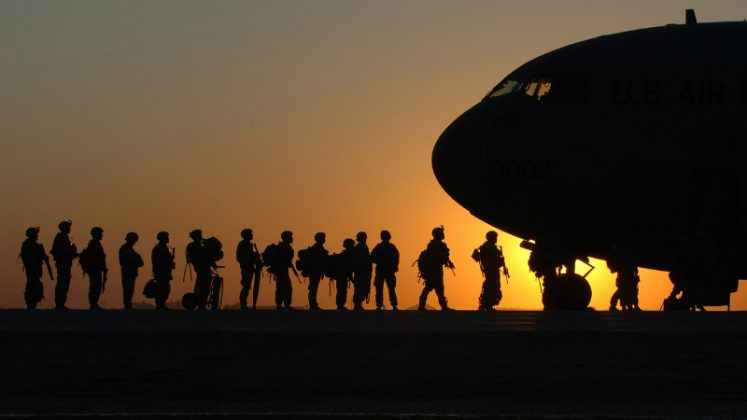 The US Defence Information Systems Agency and DoD have granted Salesforce Government Cloud a provisional authorisation at Impact Level 4 (IL4). This means that Salesforce can be used for controlled unclassified information (CUI). It will allow Salesforce to work with US Government organisations and hold information including personally identifiable information (PII) and protected health information (PHI).
This is not the highest classification reached by a cloud company. Microsoft's Azure Government attained a provisional level of IL5 earlier this year. It opens up more opportunities for Salesforce at federal, state and local government.
Aerospace and Defense
Salesforce see this as a massive opportunity for various aerospace and defence organisations to start using Salesforce. Dave Rey, executive vice president, Public Sector at Salesforce commented: "The aerospace and defense sectors are ripe for modernization—siloed systems and legacy technologies are hindering their ability to innovate at scale. With IL4 provisional authorization for Government Cloud, these sectors can now use the power of the world's number 1 CRM and cloud platform to transform into modern, mobile, responsive and intelligent organizations, enabling employees to connect with citizens and stakeholders in entirely new and powerful ways."
Cloud solutions are still not applicable to some defense applications. Salesforce is a long way from achieving IL6 (Secret) classification and front line systems cannot always guarantee access to cloud in combat zones. However, it still has many opportunities to bid for organisational and administrative systems in the US.
Defense organisations can start using and building apps that are capable of managing CUI/FOUO data (For Official Use Only). IL4 enables organisations to control and monitor what happens to that data. This includes a complete audit trail based on the agency requirements. Salesforce also supports role-based security and encryption. This ensures that data and email attachments are secured to the level required by the solution or organisations concerned.
Conclusion
This is a major step forward for Salesforce. The company can now replace the aging legacy solutions in use within the US government and defense organisations. It enables defense IT Leaders to consider the leading CRM solution for many applications going forward. It will be interesting to see which organisations take up the opportunity. That opportunity is massive. The US DoD is the nations largest employer with more than 1.3 million people on active duty and 742,000 civilian personnel.
The is also a wider opportunity for Salesforce is outside the US. It can use its has data centres to deliver data sovereignty. This will open up other opportunities in other countries. There may still be a few compliance hurdles to jump over but having achieved IL4 those shouldn't be onerous.