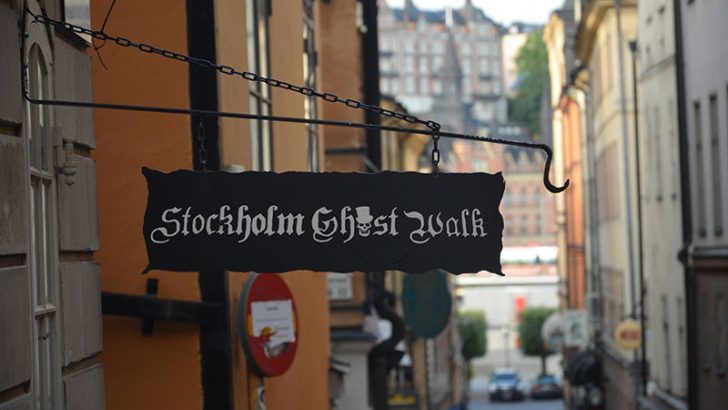 Amazon Web Services (AWS) has announced Sweden will become an infrastructure region in 2018. There will be three availability zones and the region will use data centres in Stockholm. It will be the fifth European infrastructure region in Europe. Frankfurt, Dublin and London are already live with Paris scheduled for later in 2017. This announcement is aimed at supporting the growing amount of business AWS is winning in the Nordics.
According to Andy Jassy, CEO, AWS: "For over a decade, we've had a large number of Nordic customers building their businesses on AWS because we have much broader functionality than any other cloud provider, a significantly larger partner and customer ecosystem, and unmatched maturity, reliability, security, and performance. The Nordic's most successful startups, including iZettle, King, Mojang, and Supercell, as well as some of the most respected enterprises in the world, such as IKEA, Nokia, Scania, and Telenor, depend on AWS to run their businesses, enabling them to be more agile and responsive to their customers."
Nordics a growth region for AWS
Over the last six years, AWS has seen an increase in business in the Nordics. It established a single Point of Presence (PoP) in Stockholm back in 2011. It has since opened offices in Stockholm and Espoo, Finland. Now it has gone all in with an infrastructure region. This is not just about having more infrastructure to meet a growing demand. Having an infrastructure region in Stockholm will allow AWS to deliver much lower latency to end users.
AWS is also keen to expand its share of the growing start-up market. Many of these companies are born on the cloud and have no infrastructure of their own. The more resources that are available to them locally the lower the cost that AWS can offer. With the cloud space continue to see downwards pressure on price, AWS wants to ensure it can compete with other cloud providers.
Infor, Sage, Deltek, Rootstock and Salesforce are all based on AWS. With the ERP and CRM market very competitive in the Nordics, AWS will expect to pick up a lot of business via these partners.
Can AWS push into Europe counter a resurgent OVH?
AWS has been paying much more attention to Europe over the last year. The announcement of the Paris infrastructure region was followed by the opening of London. There has also been a greater emphasis on data sovereignty and now the announcement that Sweden is to be an infrastructure region. Against this is the backdrop of increasing competition in the European cloud market.
Yesterday VMware announced that vCloud Air was being sold to OVH, the largest European cloud and hosting company. It is being rebranded vCloud Air powered by OVH and the VMware European and US data centres will also transfer to OVH. This move will put pressure on AWS in both Europe and the US. This is not just about lower price and higher SLAs. OVH has created a separate US business to deliver data sovereignty. Customers can choose where to hold their data and to be a customer of either OVH US or Europe.
AWS is also keen to play up the data sovereignty issue. In his statement, Jassy said: "An AWS Region in Stockholm enables Swedish and Nordic customers, with local latency or data sovereignty requirements, to move the rest of their applications to AWS and enjoy cost and agility advantages across their entire application portfolio."
The issues of data sovereignty and privacy are important to many European companies. This is why AWS and other cloud providers are increasing the number of European data centres they own. The question is whether they can continue to hold of challenges from the likes of OVH.
Conclusion
This is a good move by AWS and for companies looking to use both hybrid and public cloud. It will increase the pressure for lower prices across the region and increase capacity. The promise of data sovereignty for data stored in the region will also appeal to a lot of companies and government departments.
It does leave open the question that with Northern Europe now well served by AWS where will it go next? Italy, Spain and Portugal are all likely targets and it would be a surprise if AWS didn't look to at least one of those countries as its next European infrastructure region.