Infor has announced that HellermannTyton is implementing Infor CloudSuite Distribution Enterprise. The initial deployment will complete and go live by the end of April 2017. HellermannTyton previously used System 21, deployed on IBM AS400/IBM System i. A solution they have used for nearly twenty years.
Hosted in AWS, HellermannTyton will implement CloudSuite Distribution Enterprise without the requirement to replace its legacy infrastructure. This will have made the ROI of the new system more attractive. HellermannTyton are a leading manufacturer and supplier of products for fastening, fixing, installing, connecting, insulating, protecting and identifying electrical cables and data network infrastructure. This includes the recently launched Heladuct range that provides a complete system for correctly fastening cables in electrical panels. They have more than 75,000 products within their portfolio. Manufacturing and distributing them across the globe. With more than 4,500 employees across 37 countries, a cloud solution seems obvious. It alleviates many of the networking challenges associated with an on-premises solution.
Infor Xi platform key to the decision
While a happy Infor customer for several years this was not a foregone conclusion. HellermannTyton is owned by Delphi Automotive (NYSE:DLPH), a company that has used SAP for several years. However, the cost of deploying SAP may have been prohibitive to HellermannTyton and Infor provides Infor Ion an integration tool, that is part of the Xi platform.
HellermannTyton were assisted during the implementation by Meridion who helped integrate PipeChain into the platform. Pipechain is a cloud-EDI solution that helps deliver end to end visibility on the supply chain. It supports automation of order and delivery using EDI. It is interesting that HellermannTyton did not select GTNexus as part of this solution.
The Xi platform also includes Infor Ming.le, a collaboration tools that HellermannTyton will take advantage of. Ming.le will help link the 15 manufacturing and 11 development centres around the globe. It also assists with business process improvement and provides contextual analytics for users. Providing business intelligence to employees fingertips.
Compliance and scalability key
With Delphi Automotive listed on the New York stock exchange, HellermannTyton also needed a SOX compliant solution. Compliance will also have been needed for each of the financial regions that they operate in. The compliance capabilities was one of the key reasons that HellermannTyton selected this solution.
Moving to the cloud will also enable the company to flex the solution as they require in the future. Adding new sites and employees is far easier than before with no limitations on the compute power any longer.
Thor Kohler, Operations Manager, Nordics, HellermannTyton commented: "We have used Infor applications for many years, and they have supported us extremely well in growing our business both organically and through a number of acquisitions. As we embrace the next phase of our journey, we need a cloud technology platform which offers high scalability and availability, as well as seamless processes to maximize our productivity, enhance our BI to hone service and strategy, and drive profitability in the face of challenging markets. Infor CloudSuite Distribution Enterprise delivers everything we need, via the cloud to really future-proof and consolidate out IT footprint going forward."
Conclusion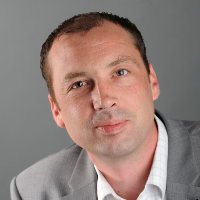 Once April arrives HellermannTyton will have completed the update to their ERP project. It will be interesting to see what they do next with the solution. Once the project is complete it will be interesting to see whether Delphi consider the future of their own ERP platform. Their SAP deployment is not a cloud based one and at some point they will need to upgrade the solution. The investment and successful deployment of Infor should have been noted by the parent company.
Phil Lewis, European VP of Solutions Consulting, Infor commented: "Driving innovation in the face of continuous change isn't easy. But with a robust, cloud-based platform to manage the high volumes of transactions associated with this kind of business, as well as suppliers, customers, inventory and analytics, competitive advantage is a great deal easier to carve out. Infor recognizes that no business is the same, and our industry specific functionality combined with superior reporting and compliance, in this case with SOX, put our customers in the best position from which to embrace new opportunities."